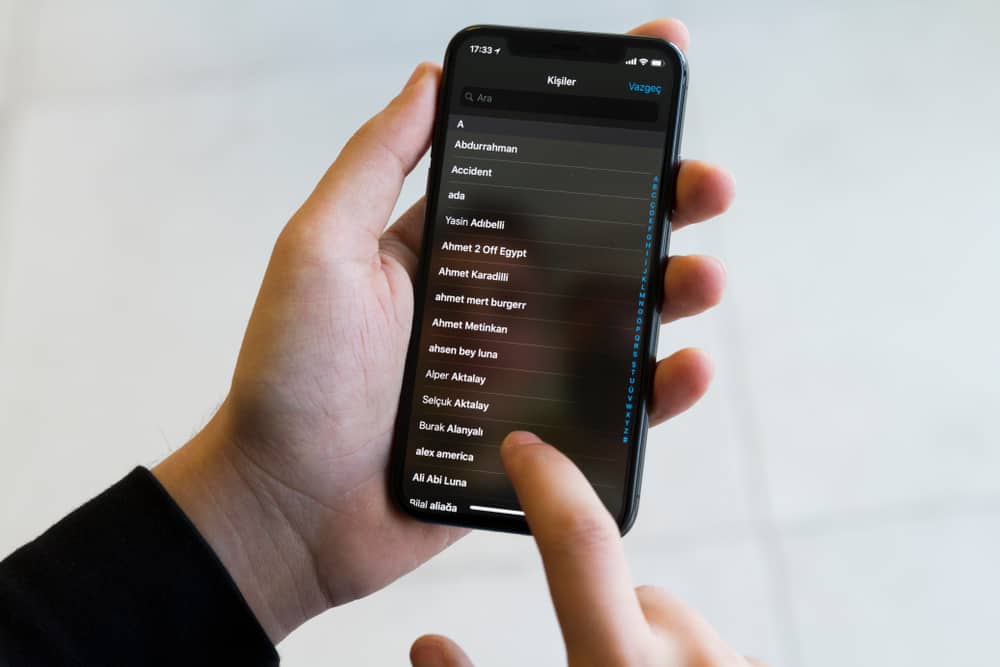 You may have a contact on your block list for quite some time now. Since it's been a while and you seldom block your contacts, you may not know how to go about that. If this describes you, you'll get to know how, here.
Unblocking a contact on your iPhone requires you to follow through with some easy steps on your mobile to get it done. There can be more than a single way to do this, however, depending on which wish you'd like to opt for. One, you can go through your contacts, while the other, from your phone's settings.
The thing is, there are good reasons to block someone. It might be because you don't want to keep getting their spam calls, or you don't want to get texts from such a person. Moreover, you might not want your ex-girl to keep in touch with you anymore. While some of these reasons are valid and not necessarily because the other party is bad, you may have to hit the block button at some point anyway.
While I wouldn't keep you waiting any longer, let's get to know these various methods to remove a contact from your block list. Here you go!
Method #1: Unblock a Contact Through Your iPhone's Contact Icon
Your contact icon is one way to get this done. You can get to do this with the following steps:
Launch your iPhone's "Phone app." It's in green-white.
Select the "Contacts" tab and swipe to find contact.
Once you've located this contact, click on it.
Go down to the end of the page, where you'll find "Unblock this Caller".
Tap on it.
Method #2: Unblock Contact From iPhone's Settings
The phone settings are a hub to get a lot of things fixed. In this case, you can follow the phone settings route in these steps:
Open the "Settings" icon on your iPhone's home screen.
Select "Phone" and scroll down the contacts tab to find the contact.
Click on the particular contact you've blocked.
You can swipe to the left on the selected contact.
Here, you'll see "Unblock." Tap on it to unblock a contact.
If you've had to block a contact's phone number or email, you won't be able to receive their messages and phone calls. However, unblocking them reactivates these features between you and the contact.
Also, blocking a contact on your phone doesn't equate to blocking them on your socials. If you've blocked a person on any of your social accounts, you'll still have to unblock them on these individual platforms to connect with them again.
Things That Happen When You Block a Contact
A blocked contact is so limited in various capacities with connecting with you on your smartphone. In fact, to put things right, their mobile numbers are literally just on your phone. They can't connect with you through a wide range of options. Talk about text messages, calls, facetime sessions, etc.
Maybe it isn't in all ways a blocked contact can lose touch with you after all. They can still send you voicemails. Moreover, when such a person puts a call through to you, your iPhone automatically reroutes it to voicemail. But one thing you won't get is the notification of the voicemail. You can only go into your inbox to delete the voicemail message.
In Conclusion
Like the block option is there for you to ward off all spam and disturbances from contacts and unknown callers, you can also choose to unblock them. Sometimes, not everyone you block could be deserving of a second chance. But when you wish to grant another grace to someone, just as it's given out to you in steps above, you now know how to do it quickly.
Frequently Asked Questions
Can I unblock an unsaved number also on my iPhone?
You can unblock a caller whom you don't have their contact saved on your iPhone through your recent call lists. This is how to do it.
1) Go to the "Recent" tab on your Phone app.
2) Navigate the tab by scrolling down to find the number you've blocked.
3) Tap the "info" option on the extreme right close to the mobile number.
4) Scroll down to find the "Unblock this Caller" option.
5) Tap on it to unblock the number.
By what other means can a blocked contact get in touch with me?
A blocked contact can only reach you through a voicemail. You don't have to be bothered about this because you won't get notified of it. At your leisure, you can declutter your inbox of such voicemails.