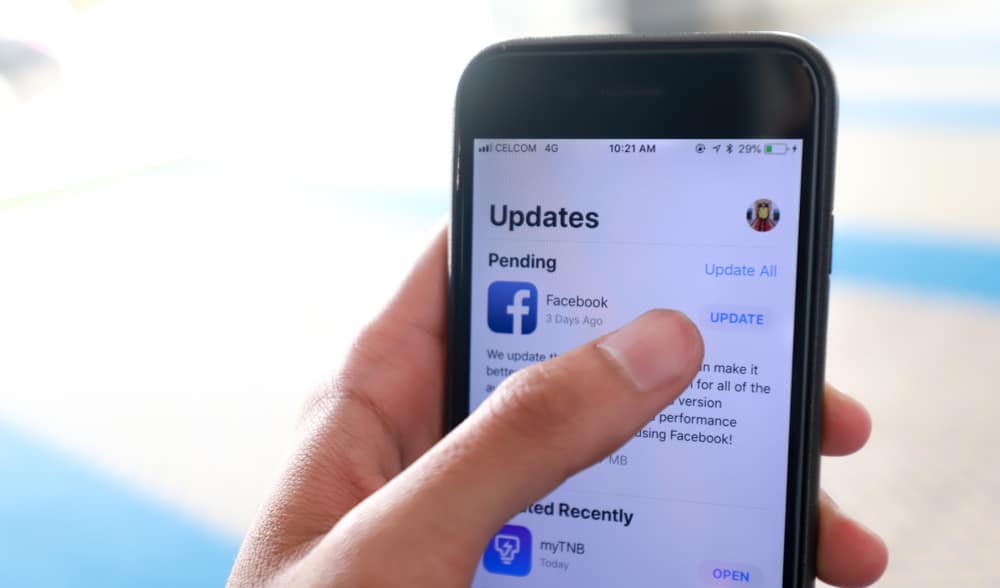 Android and iOS users agree that updates on the Play or Apple Store are much welcome as they come with exciting features, bug fixes, and security updates. However, there are instances when updates become problematic, often due to undiscovered bugs. In such a scenario, the only option you're left with is undoing the app update. But is it possible to revert an update on your smartphone, be it an iPhone or Android device?
You'll be happy to know it's simple to do this, and the different ways to accomplish this include the following.
• Downgrade app update with iTunes.
• Use Time Machine to undo app updates for iPhones.
• Undo updates from the system apps on Android devices.
• Use App Manager for iPhones.
These methods above apply to either Android smartphones or iPhones, and this guide will take a deeper look at the steps to follow to help you better understand this matter. Without further ado, let's get started.
Method #1: Using iTunes
If you want to undo an app update on your iOS gadget, using iTunes is a great place to start to revert to the app's older version. This shows that the iTunes app doesn't only come in handy when looking to back up your crucial iOS apps. However, this method is only an option if you aren't using iTunes 12.7, as this latest version doesn't have the app tab.
Here are the steps you must follow to undo an update using iTunes.
Uninstall the app that's automatically been updated to a newer version.
Connect your iOS gadget to your computer and open the iTunes app.
Click on the device icon.
Go to the "Applications" tab and select the app you want to revert to the older version.
Tap on "Install" and then click on "Sync" to transfer this app to your iOS gadget.
To ensure the older app version isn't automatically updated, ensure you disable automatic updates by App Store. If not, this older app will automatically be detected and consequently be updated, rendering all your efforts in vain.
Method #2: Using System Apps on Android Devices
You can also easily revert app updates on your Android gadget, and the steps to follow are pretty straightforward; here's a look at them.
Launch the Settings app.
Click on the "Apps" option.
Find the app you want to uninstall the update, for instance, Google Chrome.
Click on the three-dot icon located in the top-right corner.
Tap on the "Uninstall updates" option.
When prompted, click on "OK" to complete the restoration of the app's older version.
Once done, all updates will be removed, and the app will revert to its older version.
Method #3: Using the Time Machine for iPhones
Another way you can undo updates on your Mac computer or iOS gadget is by using Time Machine, and the steps to follow are pretty straightforward.
Launch the Time Machine on your iOS device and go back to the specific date that ran well without any issues.
Locate the app you wish to downgrade by clicking on "User"> "Music"> "iTunes". Click on "Mobile Applications" to look for the app you wish to undo the update.
Find the app's older version from the backup. After that, drag and drop it into the "My Apps" section in iTunes to replace this new update.
Proceed to sync your iPhone, which will restore your iOS device's older app version.
Method #4: Using the App Manager for iPhones
It's also possible to undo updates on your iPhone with the App Manager. But before doing this, start downloading and installing the App Trans application. After that, follow the steps below.
Launch the App Trans application on your iOS gadget.
Connect your Mac and iOS gadget using a USB cable.
Tap on the option "Add Files".
Tap on the "Add File" option and drop the app file you're looking to install. Select the open button and install this app on your iOS device.
The App Trans application is very effective at undoing an update from your iOS gadget and ridding it of any unwanted issues it experienced.
Summary
You'll be happy to know that it's possible to undo an app update on your smartphone. This is great news if you're asking yourself whether you can reverse an app update if it leads to performance problems or unwanted bugs. And by undoing the update, you'll be able to restore the app's original state and ensure it works optimally.
If you were conflicted about where to start, this in-depth guide has detailed the different ways to undo an app update on your iPhone or Android smartphone. Therefore, you can go ahead and undo any updates and revert to the app's older version. You'll have a more fulfilling experience using your Android or iOS smartphone by undoing the updates.