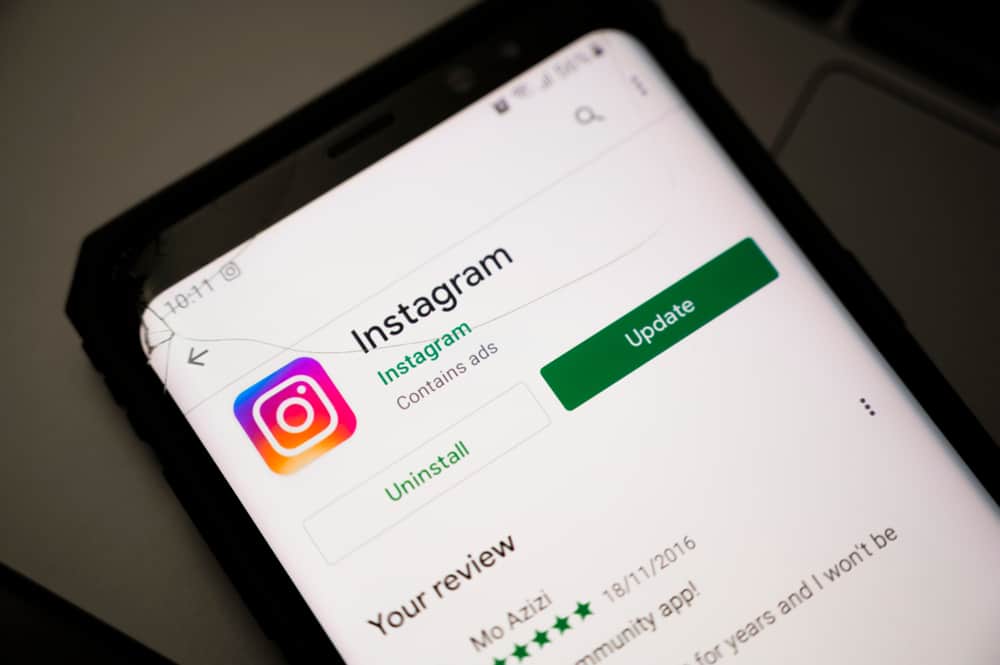 Android and iOS users usually get excited about seeing an upgrade available on the Apple or Play Store. However, sometimes an updated version of an app comes with a few undiscovered bugs, and you may need to downgrade to the previous version.
It is possible to undo app updates on iPhone using Time Machine, iTunes, and App Manager. You can also revert a system app to an older version on Android by tapping on "Uninstall Updates" under "Settings"> "Apps"> "App Name".
We have taken the time and come up with a comprehensive guide for you explaining why an app update is reverting and some methods to downgrade an application on iOS and Android devices.
Reasons for Reverting App Update
There can be ample reasons to opt for an app downgrade on iPhone and Android Phones. Some of them are as follows:
The new update is crashing your app.
A new feature or option is introduced on the malfunctioning update.
You don't like the changes with the new update.
The upgrade is causing unexpected glitches in the app.
Methods To Undo App Updates on iOS
If you are wondering how to undo app updates on an iOS device, our three step-by-step methods will help you accomplish this task without wasting your time.
Method #1: Reverting App Update Using Time Machine
If you are an iOS user, you can easily revert an app update on your device using Time Machine, and here is how:
Step #1: Run "Time Machine"
First, run the time machine on your Mac. Next, trace back to the date when you last used the app, and it ran well.
Step #2: Locate the App To Downgrade
Navigate to "User"> "Music"> "iTunes", and choose "Mobile Applications". Next, locate the app you wish to downgrade and get rid of it.
Step #3: Find the Older Version From the Backup
From the backup, find the older application version, and drop it into the iTunes' My App's part. This will now take the place of the new update.
Step #4: Sync Your Device
Now, sync your iPhone, and you will be able to find the older version of the app.
Method #2: Downgrading App Update Using iTunes
iTunes is another effective way of getting rid of the latest app update on your iOS device. To do this:
Delete the app you wish to revert an upgrade of.
Connect your iOS device to your PC and launch iTunes.
Next, choose the device icon.
Select the "Applications" tab and choose the app you wish to restore.
Now, choose "Sync" to transfer the app to your device.

If your iTunes is 12.7 or higher, you will not be able to locate the older version of the app. 
Method #3: Undo App Update With App Manager
To undo an app update on your iOS device with App manager, first install the App Trans application and follow the steps below:
Step #1: Open App Trans and Install App
Open App Trans on your MacBook and choose the "App Install" option. Next, select the "Install Now" button.
Step #2: Connect iPhone and Select Add Files
Using a USB cable, connect your iOS device with the Mac. Once the device is recognized, choose "Add Files".
Step #3: Install the App
Click on the "Add File" option and drop the app file you wish to install. Now, choose the open button and install the application on your iPhone.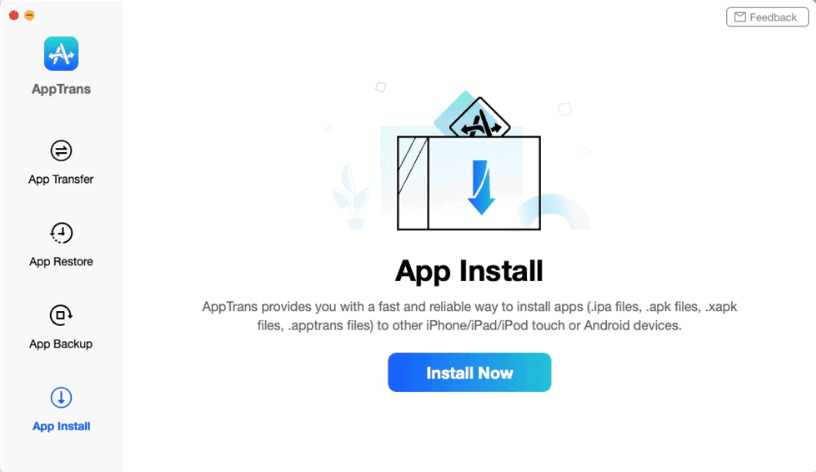 App Trans can be used to undo an app update on iOS and Android devices.
How To Undo an App Update on Android
In addition to the iOS devices, reverting a system app upgrade can be successfully achieved on Androids. To do this:
On your Android Phone, head to "Settings" and choose "Apps".
Locate the app you wish to uninstall the update for; take the example of Chrome in this case.
Choose the three-dot icon located in the upper-right corner and tap the "Uninstall updates" option.
When asked, choose "OK" and confirm the action.

Summary
In this guide on how to undo app updates, we have explored the reasons for reverting to an upgraded version of an app. We have also discussed some methods for downgrading app upgrades on your iOS and Android devices.
Hopefully, one of these methods has worked for you, and now you can successfully restore your favorite applications to their older versions.
Frequently Asked Questions
How to fix "The App Is Not Compatible With This Device" error?
The app is not compatible with this device error usually occurs when there is an issue with Google Android's operating system. To fix this issue, clear the Google Play Store cache and data. Then, reboot the Google Play Store app and try installing the application again.