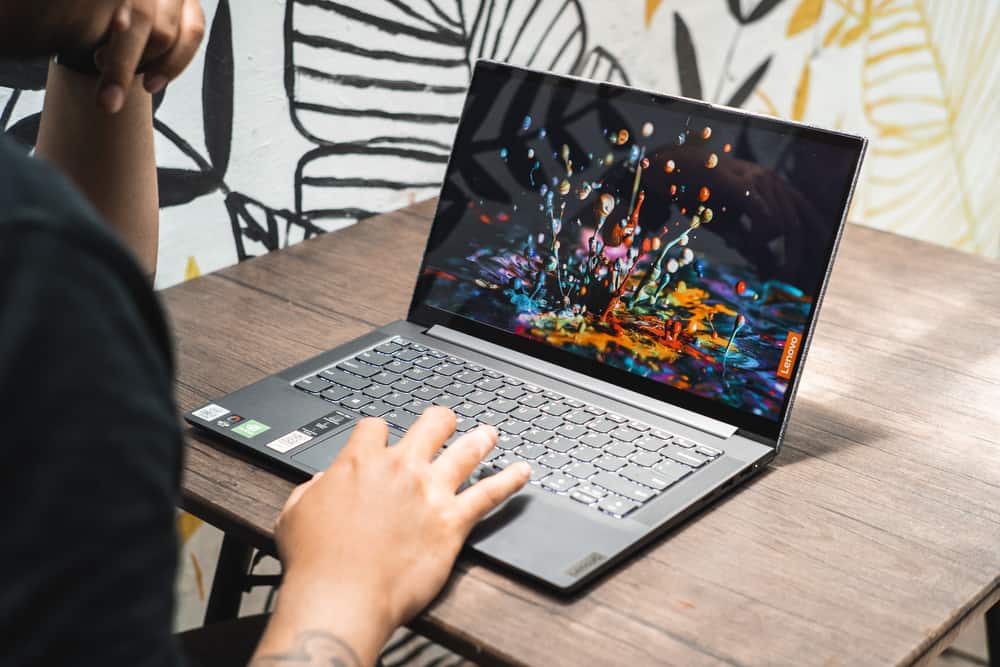 Are you tired of a frozen Lenovo laptop screen interrupting your workflow and restricting you from hustling hard? Luckily, there are multiple workarounds to resolve your problem.
To unfreeze a Lenovo laptop, locate connected external drives under "This PC", right-click and choose "Eject". Wait for the "Safe to Remove Hardware" message and unplug the external drive one by one to resolve the issue immediately.
To make things easy for you, we took the time to write a comprehensive step-by-step guide on unfreezing a Lenovo laptop.
Unfreezing Your Lenovo Laptop
If you're struggling to unfreeze a Lenovo laptop, our 6 step-by-step methods will help you do this task quickly.
Method #1: Removing External Drives
To unfreeze a Lenovo laptop, ensure that all kinds of external drives like USBs are disconnected with the following steps.
Launch File Explorer from the taskbar and click "This PC" in the left side panel.
Locate the connected external drive and press the right-click.
Select "Eject".

Once the "Safe to Remove Hardware" message pops, pull your external drive out of the USB port.
Restart your Lenovo Laptop to fix the frozen screen.
Method #2: Booting the Lenovo Laptop in Safe Mode
Another way to unfreeze a screen on the Lenovo laptop is by starting it in Safe Mode with the following steps.
Power on your Lenovo laptop.
At the sign-in screen, hold the Shift key, click "Power", and select "Restart".
Navigate to "Troubleshoot" and select "Advanced options".
Click "Startup settings" and choose "Restart".

After the PC restarts, press 4 or F4 on the "Options" screen to start the laptop in Safe Mode.
Now, boot your Lenovo laptop in normal mode and see if the issue is fixed!
Method #3: Using Quick Boot-Up
You can also try to unfreeze your Lenovo laptop's screen with a quick bootup using the following steps.
Power on another laptop/PC and connect a USB drive.
Install "Windows Boot Genius". 
Select "USB Flash Drive" from the software dashboard, and click "Burn" to transfer the program.

Eject the USB.
Connect the USB with your frozen Lenovo laptop and hold F12 + Enter simultaneously.
Choose "Crash on loading bar" to recover the frozen laptop screen.
Method #4: Resetting BIOS Settings
To unfreeze your Lenovo laptop, try resetting its BIOS settings to default with these steps.
Restart the laptop.
Hit the F2 key to access BIOS.
Hit F9, choose "Yes", and press F10 to save the changes.
Exit BIOS by pressing ESC and wait for the laptop to restart.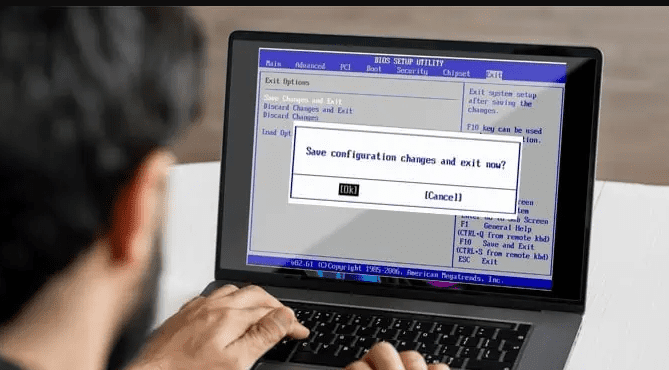 That's about it!
Method #5: Resetting to Factory Settings
Another way to unfreeze a Lenovo laptop screen is by resetting it to factory settings with these steps.
Power on your laptop and turn it off as soon as the Windows logo appears.
Repeat this twice.
Turn on your laptop by pressing the power button.
Once the "Automatic Repair" screen appears, select "Troubleshoot" and click "Reset this PC".

Select "Keep my files" and choose "Local reinstall".
Click "Reset" to restore your laptop to factory settings and unfreeze your screen!
Method #6: Reinstalling Windows
If the ways mentioned above fail, the last resort is reinstalling your windows OS with the following steps.
Step #1: Installing Windows
Launch a web browser on another laptop/PC and navigate to the Microsoft Windows official website. Now, go to the official download page for "Microsoft Windows 11" and click "Download Now" under "Create Windows 11 Installation Media".

Step #2: Transferring Windows to a USB
Connect a USB drive to the laptop/PC and launch the installed "Microsoft Windows 11 .exe" file. Choose the recommended options and select "USB Drive" on the transfer page. Choose "Next" and click "Finish" to transfer the file and safely eject the USB.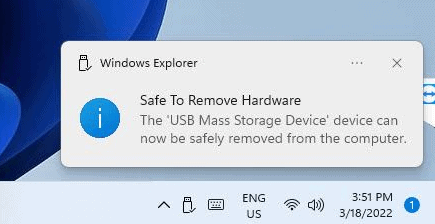 Step #3: Selecting the USB Drive as a Bootable Device
To enable your USB drive as a bootable device, turn on your Lenovo laptop and connect the USB. Open Settings. select "Update & Security" and click "Recovery". Next, navigate to the "Advanced Startup" section and choose "Restart Now".
Select "Troubleshoot" and click "Advanced Options". Then, choose "UEFI Firmware Settings" and click "Restart". Set the boot order to make your laptop boot from the USB drive.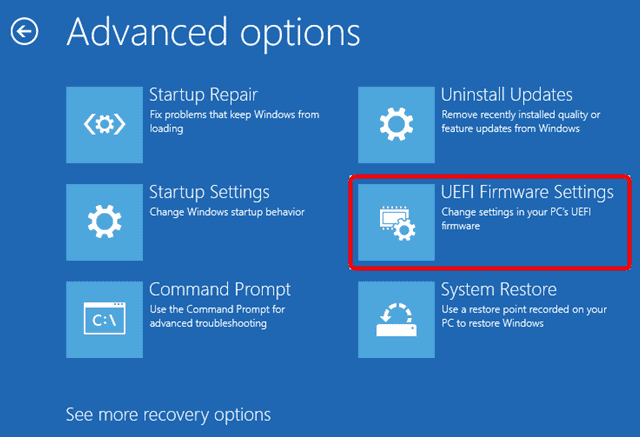 Step #4: Reinstalling Windows
Reboot your Lenovo laptop with the plugged-in USB drive and power on your laptop. Your device will initiate from the USB bootup page. Now, follow the on-screen instructions to reinstall Windows, which will unfreeze your Lenovo laptop.
Summary
In this guide, we've discussed how to unfreeze a Lenovo laptop by removing external drives, starting your laptop in Safe Mode, using quick bootup, and other methods.
Hopefully, your question is answered, and you can continue your work without being interrupted by frozen laptop issues.
Frequently Asked Questions
Why does my Lenovo laptop freeze?
A Lenovo laptop freezes for multiple reasons, out of which the most common is overheating. Task overload causes a laptop to exceed its functionality limit and overheat. Another reason can be hardware issues. Therefore, it is recommended to get your laptop checked by a professional to rule out these possibilities.