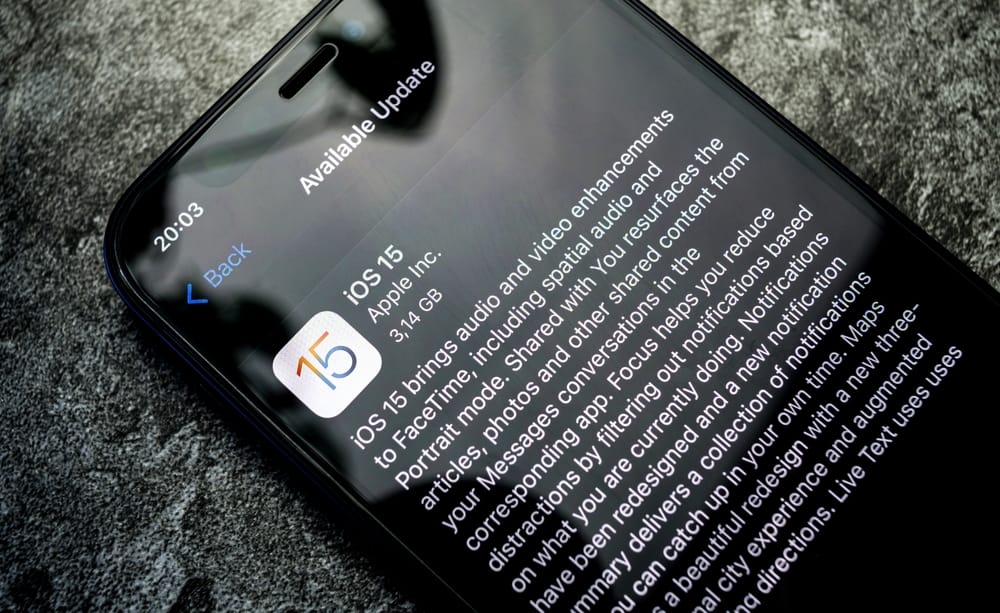 Whenever Apple updates iOS, it fixes bugs and other glitches in the previous version to provide the best user experience. Even so, it is not uncommon for a new update to drain your battery and slow down your iOS device. What can you do if this happens to you?
In that case, uninstalling an iOS update once you start experiencing issues with the latest update is the best course of action. 
If you don't know how to uninstall an iOS update, this blog is meant for you. Here in this blog, we will discuss why you should uninstall an iOS update and a step-by-step guide on how to do so. So, let's get started.
Why Should You Uninstall an iOS Update?
The process of uninstalling an iOS update involves reverting to an older version of the operating system from the most recent one. Many iOS users are afraid to downgrade because they feel that the new update will put their devices at a higher level of performance and improve their overall experience.
Rapid Battery Draining Issue
This is one of the most common issues you might encounter after installing an iOS update. Other factors may cause rapid battery drain, but if it occurs after installing the update, it is most likely the reason.
Stability Issues
Suddenly, your iOS device will stop responding to your commands. You may also experience more frequent crashes.
Incompatible Apps
New iOS updates might affect the normal functionality of the apps; as a result, they will start crashing. 
Bluetooth and Wi-Fi-Related Issues
Wi-Fi and Bluetooth connections can become problematic. Many users reported that after installing the new iOS update Wi-Fi and Bluetooth on their devices automatically disconnect. 
Hardware Incompatibility
The new iOS update might make your device act sluggish and sometimes constantly stuck in the long-standing boot process. This happens because of the hardware's incompatibility to keep up with the latest update requirement. 
How To Uninstall an iOS Update on iPhone/iPad
If you are experiencing any of these problems, then the best way to get rid of such issues is to roll back to the previous iOS update. 
Here is how you can uninstall an iOS update on your iPhone/iPad.
Navigate to the Settings.
Tap the "General" tab.

If you are on an iPhone, click "iPhone Storage"; otherwise, click on "iPad Storage". 

On the next screen, locate your device's iOS version and click it. 

Click the "Delete Update" option. 
The iPhone/iPad will ask you to confirm your request to "Delete Update".

After following all the steps mentioned above, you can successfully delete the iOS update on your iPhone. 
How To Uninstall an iOS Update on macOS
If your Mac is acting strangely after installing a new iOS update, similar to the iPhone, you can uninstall the iOS update. The steps for downgrading iOS on Macs are different from those for iPhones. Creating a backup before downgrading your Mac is advisable to prevent data loss. 
Here is how to uninstall an iOS update on macOS.
Shut down your Mac just like the way you do.
Once your Mac has powered on, hold Shift + Option + CMD + R together. This will lead you to macOS Recovery. 
Wait until the macOS Utilities screen loads, choose the previous version of the macOS, and click "Continue".
Follow the on-screen prompt instruction and click the "Install" button.
Once the installation is completed, you will have to restore the files from the backup. 
Final Take
You can easily uninstall updates on iPhone/iPad or Mac by following the steps mentioned in the blog earlier. Before deleting the update, we advise you to create a backup of your important data. In some cases, important files may be deleted during the uninstallation of an iOS update. 
Frequently Asked Questions
What happens when I uninstall an iOS Update?
When you delete an update, your iOS device will be reverted to the most recent version installed on your device. Suppose your iPhone runs on iOS 14; it will move back to iOS 13. As a bonus, you can free up some space on your device and fix any issues caused by the new update.
Does factory reset remove the iOS update?
No, factory reset only means deleting the user data and changes you have made to the iPhone settings. Factory reset won't have any impact on the iOS update. If your iPhone were running iOS 13 before resetting, it would still run iOS 13 when it starts up again.
Is it safe to delete iOS updates?
Yes, deleting an iOS update is safe and secure. Getting rid of the update is no problem if you notice your device behaves strangely after updating.