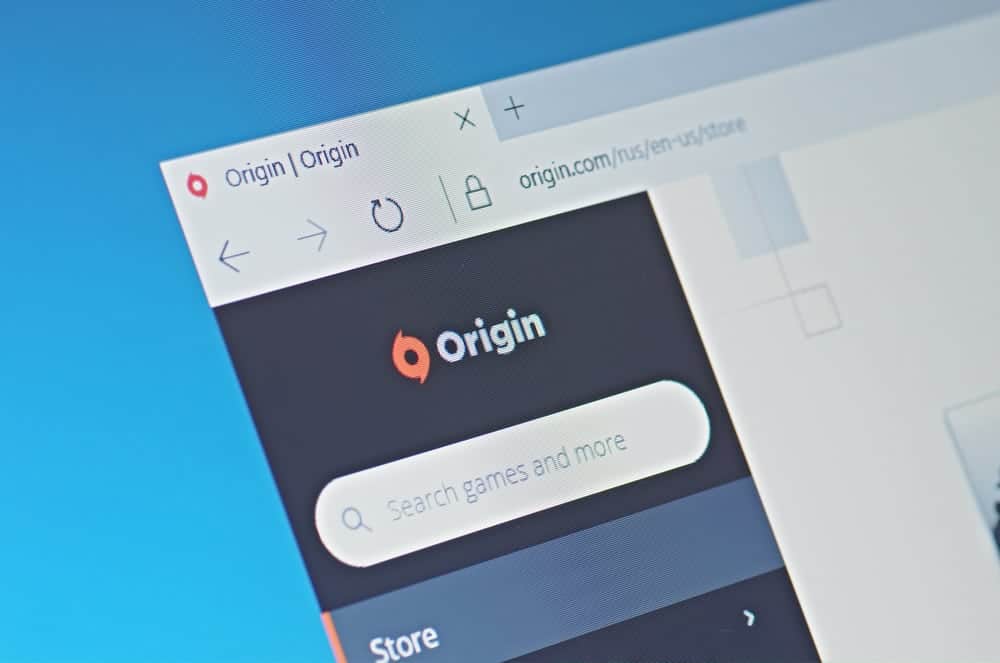 Origin is a popular gaming platform by Electronic Arts that users use to purchase, download, and play video games. It is known across the globe, and it is available on Windows, macOS, Android, and social media platforms like Facebook.
When you no longer need Origin, or you need to uninstall it due to disk space issues, it is not as straightforward as installing it. If you do not completely uninstall Origin, you might encounter some problems.
Fortunately, the methods below will help you uninstall Origin and remove its files.
How To Uninstall Origin on Windows
Here are three ways to completely remove Origin from your computer.
Method #1: Uninstall via Control Panel
An easy way to find Origin's location on your computer is to go through the control panel. All installed software will appear in Programs and Features/ Apps and features.
Open up the start menu.
Search for "Apps & Features", open the application.
Then type

in

Origin

in the search bar.

Select Uninstall, and the uninstallation process will start.
Method #2: Uninstall With a Third-Party App
If you find it difficult to uninstall the app, download a third-party uninstaller app. The common uninstaller apps are IObit Uninstaller and Wise Program Uninstaller.
After installing either of the apps:
Launch the app.
On the home screen, go to Programs.
When you spot Origin, tick the box beside it.
Click or uninstall or the bin icon.
In the resulting window, select the option to clear residual files.
Then choose Uninstall again.
The uninstallation will take place.
The apps do excellent work by leaving no signs of the uninstalled app.
Method #3: Restore Your Computer to Factory Settings
If all options prove useless, you can restore your computer to default settings. This is an extreme option that should be your last resort, especially if the app is causing your computer to malfunction.
Go to Settings.
Click on Update & security > Recovery
You will see the window heading Reset this PC; click on Get started.
There will be two options; keep my files or remove everything. Since you want to get rid of the app, choose the latter.
How To Uninstall Origin on Mac
Uninstalling Origin on your Mac Computer is easier than uninstalling it on Windows.
Go to the App store.
Search for the Origin app.
Down-click on the app and drag it to the trash icon.
Conclusion
Uninstalling an app should not prove difficult, and with the methods given, you should find it easier. If you are still unable to delete the app, get help from an expert to avoid tampering with other apps.
Frequently Asked Questions
What are the consequences if I uninstall the Origin app?
You will not be able to buy and download EA games anymore. You might encounter problems with already installed games, and you might have to download them again to continue playing.
How do I delete my Origin Account?
You have to be doubly sure of this decision because it can not be reversed. If you later need the account, you will need to create another one.
1) Go to Origin's website.
2) In the menu on the left-hand side, click on Sign in.
3) Input your credentials to Sign in.
4) Then click on the Contact Us section and click on the platform you use.
5) Choose Select my account > Delete account.
6) It will direct you to the technical support live chat.
7 )And you will be asked some personal questions (Email address, Origin ID, answer to secret question) to confirm the attempt is by you.
After a couple of weeks, you should receive a letter to confirm if the attempt was by you. After this, your account will be deleted.
If I uninstall Origin, will my games also be deleted?
If you uninstalled Origin alongside clearing all residual files, you have deleted your games also. To access the games, you have to install the apps and the games again.
But if you did not clear the Origin folder while uninstalling, all you need to do is reinstall the app. Then, you will be able to play your games on the device again.