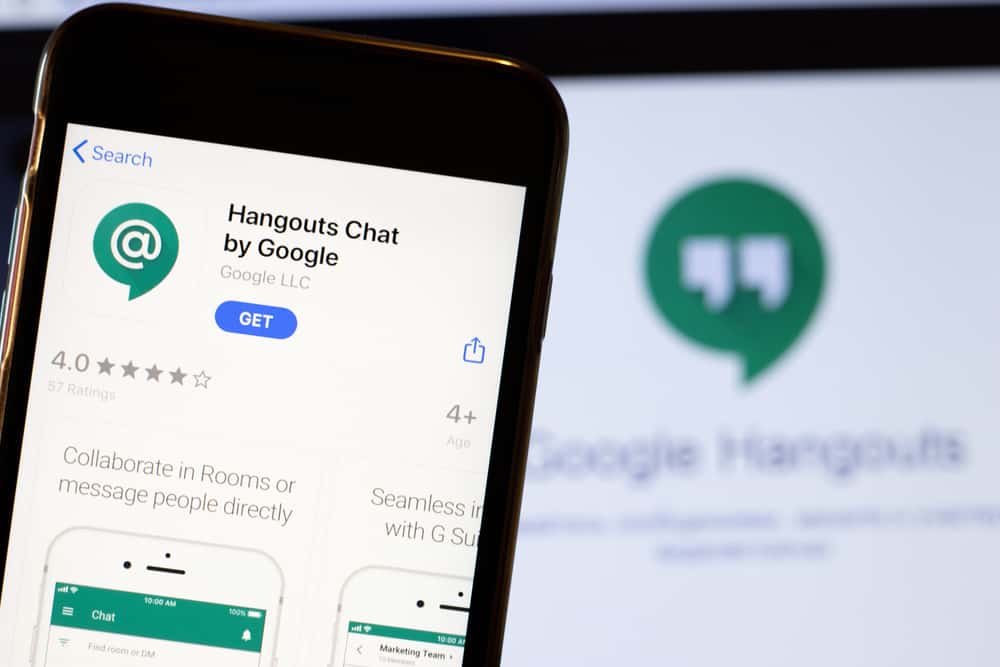 Google Hangouts has been a staple of communication for a long time. But, with the news that Google will soon shut down Hangouts, it's now more important than ever to know how to uninstall the desktop app from your computer.
Google Hangouts has been replaced by Google Chat, which means you can uninstall it from the Control Panel now that it is no longer functional. You can uninstall it using the "Programs and Features" section of the Control Panel.
Google also claims that the new chat service is more user-friendly and offers several improvements over Hangouts, providing a better user experience. Google Chat will also have your previous conversations, so you will no longer need Hangouts.
This article will explain how to uninstall the Hangouts app from your computer so you can switch from Hangouts to Google Chat!
How To Uninstall the Hangouts Desktop App
If you're looking for an easy way to uninstall the Hangouts Desktop App, we've got you covered. You can do all this through the Control Panel on your Windows computer.
To get rid of it from your computer, follow these steps.
Step #1: Open the Control Panel on Your Computer
You will first need to open the Control Panel on your computer to remove Hangouts or virtually any other installed application if you want.
Search for "Control Panel" in the Cortana search bar or right-click the Windows icon in the taskbar and select "Control Panel" from the options.
Also, you can launch the Control Panel by pressing Win + R on your keyboard, then typing "control" and pressing Enter.
On Windows 11, you can launch the Settings app by pressing Win + I since the Control Panel and settings serve the same purpose.
Step #2: Go to Programs and Features
In the Control Panel, locate the section that deals with installed applications, usually called "Programs and Features", and click on it to open it.
As a default on the Control Panel, you'll see categories, so you'll need to select the "Programs" category and then click on "Programs and Features" from the listed options.
Windows 11 also can uninstall apps from the "Apps and Features" window, which can be opened by searching for it or by right-clicking the Windows icon in the taskbar.
Step #3: Highlight Google Hangouts
Upon opening the "Programs and Features" window, you'll see all the applications installed on your computer and other options.
After scrolling down, look for Google Hangouts in the list of applications and click on it to highlight it and other related options.
Step #4: Click on "Uninstall"
As soon as you highlight Google Hangouts or any other application, various options will appear in the taskbar above, such as "Uninstall", "Change", etc.
If you are ready to completely remove the desktop app of Google Hangouts from your computer, click on "Uninstall" to start the process.
Step #5: Follow the On-Screen Instructions
As soon as you click the "Uninstall" icon, the Hangouts app will start uninstalling from your computer, and you will be asked again to confirm.
The uninstalling wizard will then take you through the steps to uninstall it completely. Follow the directions on-screen, and press "Next" or "Confirm" when prompted to finish.
The Hangouts app, along with all the associated settings and user data, will be wiped clean from your computer after this process is complete.
Step #6: Restart Your Computer [Optional]
Be sure to restart your computer once the Hangouts app is uninstalled. While this is not mandatory, it is still recommended to do so.
By doing this, you will save all changes made to the settings of your computer and remove all temporary files related to the Hangouts app.
And that's it, that's the end of Hangouts on your PC, and in general too.
Frequently Asked Questions
What will replace Hangouts?
Google has decided to shut down Hangouts and replace it with a new and improved version of Google Chat, which Google claims have more features and better functionality.
Is there a Google Chat desktop app?
Yes, Google Chat, which replaces Hangouts, has separate apps for mobile and desktop. After uninstalling Hangouts, you can download and install the standalone Google Chat app on your computer.
How do I get rid of Hangouts on my Mac?
The easiest way to uninstall Hangouts on your Mac is to open the Finder, go to "Applications", and then drag and drop the application into the trash bin.
Why is Hangouts shutting down?
As Google explains, they're replacing Hangouts with Google Chat because it has better functionality and security and can be integrated into the Google workspace more easily and effectively.