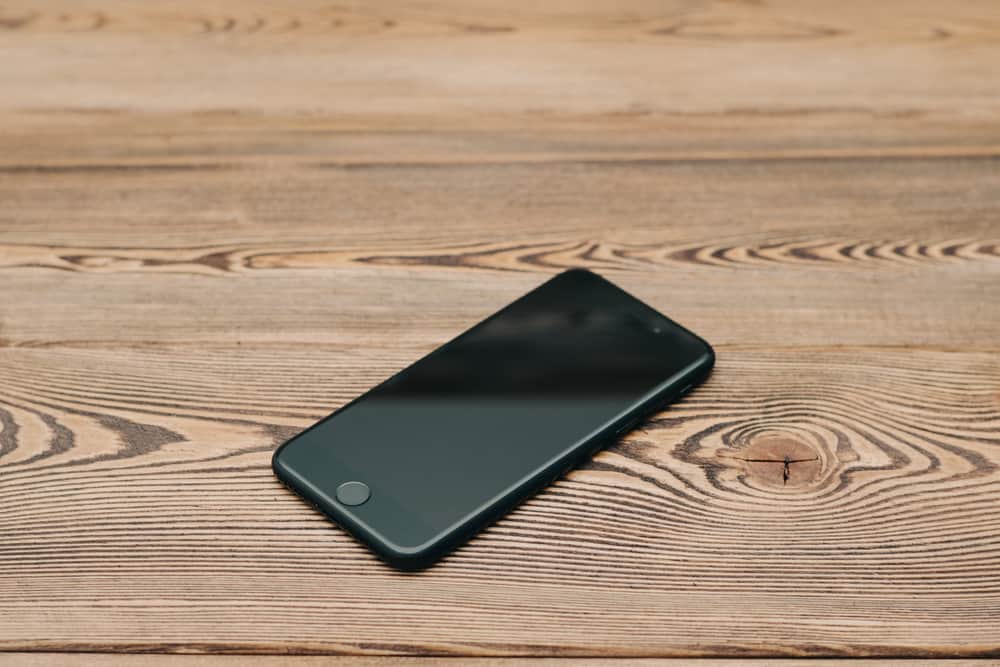 Apple is known for having an excellent security system. When you set up your iPhone, you have to set up a password to prevent unauthorized access. But if you forget your passcode or if your child enters random digits multiple times, your iPhone will become disabled and lock you out.
After 10 wrong attempts in a row, you will see "iPhone disabled, connect to iTunes." So, if you're also seeing this warning and are worried about being locked out of your phone forever, you can put your worries aside.
This guide talks about how you can unlock a disabled iPhone. Even if you don't have a computer, you can still unlock your phone by following our guide.
What is a Disabled iPhone?
A disabled iPhone is when the phone is locked to prevent others from hacking it and stealing your data. This happens when you enter the wrong passcode multiple times, and you have to wait for a certain amount of time before you can try again.
For instance, if you enter the wrong code five times in a row, then the iPhone will lock you out for one minute. And if you continue entering the incorrect password, the waiting time will continue to increase. Finally, at the 10th wrong password in a row, you will be locked out entirely, and you will see a message to connect to iTunes on your phone's screen.
Unlocking a Disabled iPhone
There are three ways you can unlock your disabled iPhone and restore it, but keep in mind that doing so will erase all your data. So make sure you have a habit of backing up your phone on iCloud.
Method #1: Using iTunes/Finder
The initial steps for this method vary according to the model you have, but the overall process is easy.
For iPhone SE, 6S, & 6S Plus
Power off the device.
Connect your disabled iPhone to your computer and hold the Home button until you see the Recover menu.
Launch iTunes (if you have Windows or the older macOS versions) or Finder (for macOS Catalina).
Click on your iPhone and then click on Restore.
You will then see a prompt asking if you wish to restore the iPhone to the factory settings. Click on Restore and Update.
Simply follow the on-screen prompts. Finder or iTunes, whatever you have, will download the new software for your device.
All you now have to do is wait for the process to complete. Then, you can set up your iPhone as new.
For iPhone 7 onwards
Turn off the iPhone.
Connect the iPhone to your computer and hold down the volume down button or volume up, volume down, and power button (for iPhone 8 or later) until you see the Recover menu.
Now, just follow steps 3 onwards mentioned above.
Method #2: Using iCloud
If you don't have a computer, or can't access one at the moment, you can use iCloud to unlock your iPhone. Remember that this method will also erase the data on your iPhone.
For this method to work, your iPhone must have an active data connection before it was disabled, and 'Find my iPhone' must be turned on.
Here's what you need to do:
Launch your browser and go to iCloud.com.
Sign in by entering your Apple ID and password.
Authorize the device.
Select Find My iPhone and wait while it locates your iPhone. This Apple service allows you to control or perform actions on your iOS device remotely.
Finally, select your device and click "Erase iPhone."
Once the process is finished, your passcode will also be removed, and you will be able to set up your device from scratch. You can also restore a backup from your PC or iCloud while setting up.
If you don't have a computer, iCloud, or iTunes, you can also use another iPhone to unlock your device. You just need to use the "Find My" app on another iPhone. The rest of the steps are the same as outlined above.
Method #3: Using an iPhone unlock tool
If you cannot unlock the disabled iPhone with either iTunes or iCloud, you can use an iPhone unlock tool. There are many such tools available online for free, and each works differently. But their main goal is the same: they bypass the passcode and help you unlock your disabled iPhone without using iTunes or iCloud. You can find out how each tool works by heading over to their respective website.
Summary 
While the iPhone's security is commendable, sometimes it can be a hassle, and your iPhone can be disabled. But you now know three ways to unlock a disabled iPhone, both with and without access to a computer. You can choose the one you find the easiest. And once you restore your device and set it up as a new one, remember to choose an easier passcode so that your iPhone doesn't lock you out again!
Frequently Asked Questions
How do you unlock an iPhone that says it is disabled?
There are multiple ways to unlock a disabled iPhone. You can use the "Find My iPhone" app, iTunes, or an iPhone unlock tool to unlock a disabled iPhone.
Is it possible to unlock a disabled iPhone?
You can unlock a disabled iPhone, but the process involves completely erasing your device and restoring it with an iCloud or iTunes backup.