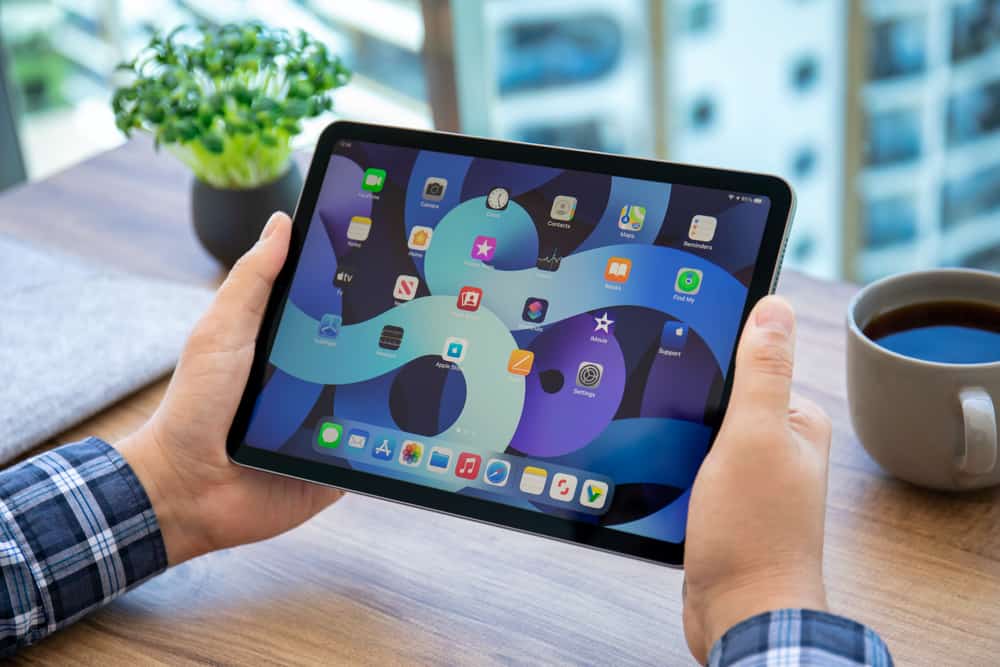 When buying an iPad, you can get one that is Wi-Fi only, SIM-locked by the carrier, or one that is not SIM-locked. If you do get an iPad that is SIM-locked, it means you can only use that carrier on the iPad. Inserting a SIM from another carrier would not give you cellular capabilities. This raises the question, how can one unlock an iPad carrier? 
Unlocking an iPad is only possible when you have paid any debt left in your contract; otherwise, it won't work. Suppose you have fulfilled your contractual obligations to unlock your iPad carrier. In that case, you have to get in touch with your carrier, explain the situation, and they will provide you with a code or instruction to remove the network lock. 
If you buy a used iPad that is SIM-locked, the legal owner could lock the iPad permanently, and once locked, no one can unlock it except the legal owner. It is not advisable nor safe to buy a used SIM-locked iPad to unlock it yourself.
So, keep reading to find out more about how to get your carrier to unlock your iPad in this article.   
How To Get Your Carrier To Unlock Your iPad
If you are going to contact your carrier to help unlock your iPad carrier network, then you need to be prepared for what you need and any fees that may apply. Below we go through different carriers known to lock an iPad carrier and the most effective way to contact them. 
EE (including T-Mobile and Orange) 
If you have an EE carrier locked on your iPad, unlocking it is pretty easy, provided you have had an account for at least six months and have paid all dues. Note that you would need to pay a fee of £8.99. Also, on submitting your request to unlock your iPad, you would have to wait up to 10 working days for your request to be processed. 
EE will contact you via text at the contact number you provided if further delays occur. Also, note that to unlock your iPad with EE, you must have bought and been actively using it for a minimum of six months. And if you want to unlock a replacement device, you can only do so if you received it directly from Apple or as a result of an insurance claim, and you must provide proof of exchange. 
O2 
You can unlock your iPad anytime if you are a Monthly Pay customer on the O2 network. If the carrier on your iPad is O2, you can easily contact them to unlock your iPad by filling out their online form. It is much easier to request your iPad be unlocked by contacting them by visiting their live chat page and then clicking the "Start a live chat" option. 
Whatever type of customer you are, you must pay off any outstanding portion of your contract before your iPad is unlocked. But if you are a Pay & Go O2 customer, you have to be on the network for at least 12 months before you can request your iPad be unlocked. Note that unlocking your iPad will cost you £15 and could take at least 72 hours for your request to be confirmed. 
Three  
If your iPad is locked to the Three networks, it is much simpler to unlock it, especially if you purchased it after the 1st of January in 2014. Three states that if your iPad is purchased during this period, your device will be automatically unlocked when you connect to Wi-Fi or iTunes. 
Similarly, if you bought your iPad before this date, you can easily unlock it by connecting it to iTunes and performing a full restore. Alternatively, you can fill out the Three online unlocking form to seek assistance with the unlocking process. Remember to back up your iPad when performing a full restore to avoid data loss. 
Vodafone 
Like most carrier networks that lock iPad, Vodafone also locks iPad and requires you to have an account or know the details of the person that had the iPad to unlock it. You can complete their online unlocking form to submit a request if you have this detail. 
Requesting Vodafone to unlock your iPad can take up to 48 hours to get feedback and up to 10 days to have the device unlocked. It is free to unlock your iPad if you have been on the network for at least 12 months or more. But if you have not been on the network that long, unlocking your iPad will attract a fee of £19.99. This fee also applies to customers on the Pay as You Go plan. 
If contacting your service provider takes too long, you can always use a third-party unlocking service. Several platforms exist, such as Doctor SIM, Unlock Phone SIM, etc.
Conclusion 
Owning an iPad with a locked mobile carrier can be limiting, especially when you move to a region the carrier does not have coverage. Carriers that lock iPad this way understand this can happen and that users may not want to stay limited to a carrier network. 
Even though an iPad with a locked carrier network may be subsidized, users will still have to pay up any outstanding debt before they can unlock the network. Also, requesting your network be unlocked may attract a fee depending on the carrier network.