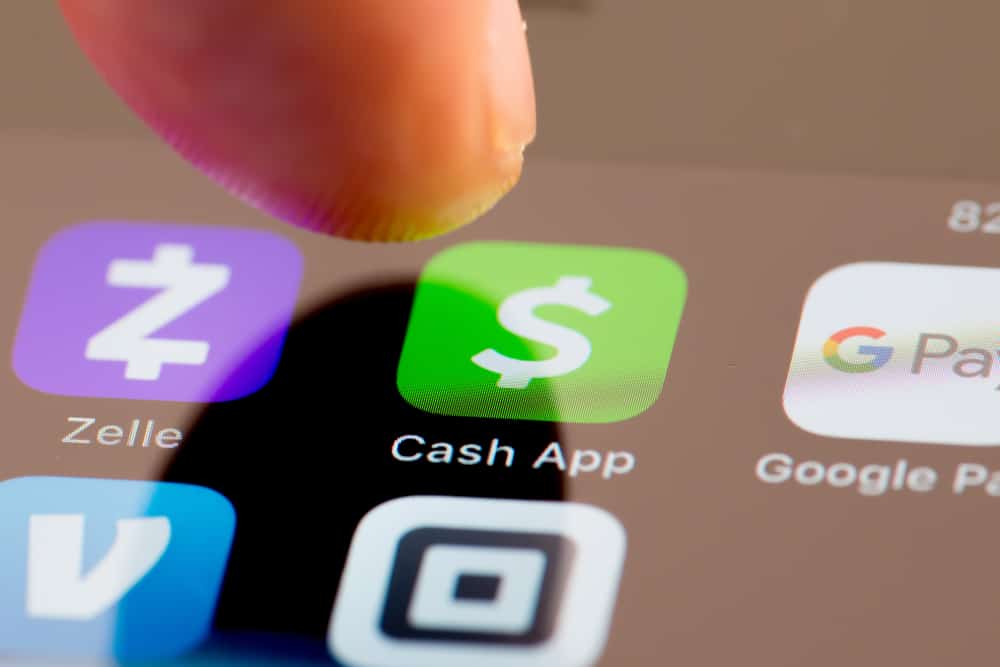 Cash App is one of the most popular payment apps, with over 30 million active users in 2022. With such a vast user base, one can expect a Cash App to provide valuable services to its customers.
And one of such services Cash App users get is loan services. In 2020, Cash App let users borrow loans; however, this was just for some specific users. However, in 2022, many users can now borrow money in a Cash App with few restrictions.
To unlock the "Borrow" feature on Cash App, go to the Cash App mobile app and tap the banking icon. From the banking icon, you will see the option to borrow. Click the "Borrow" button and click "Unlock" to see the amount to borrow. From there, follow the instructions that proceed.
In the remaining part of this article, you will see why you can't borrow money on a Cash App and the eligibility terms of a Cash App. Further, you will know if a Cash App is safe and see other alternatives if you don't want to use a Cash App.
How To Unlock "Borrow" on Cash App
Cash App has a banking icon on the mobile app located in the bottom-left corner of your Cash App screen. You can access the borrow feature on the Cash App mobile app through the banking icon.
You should follow these steps to unlock "Borrow" on the Cash App mobile app.
Go to your Cash App mobile app and click the banking icon. You will find the banking icon in the lower-left corner.
Scroll down and tap "Borrow".
Select "Unlock" to check how much you are eligible to borrow.
Follow the instructions that pop up on the page. It will successfully lead you to borrow such an amount.
Is Cash App Safe?
Yes, Cash App is safe. The company ensures that your account details are secure with them. They use the highest level of security standards offered in the payment industry.
This standard is called the PCI Data Security Standard Level 1 compliance. Encryption, password, biometric, and two-factor authentication are also available.
Why Can't You Borrow Money on Cash App?
There are many reasons why Cash App users may not be eligible to borrow money from the app. These reasons include geographical location and credit score.
Others are your activities on the Cash App mobile app, means of previous payments, and your Cash App card usage.
Reason #1: Geographical Location
Cash App is only in 2 countries, the US and the UK, in 2022. In other words, to borrow money on a Cash App, you must be living in the US or UK. More so, not all states are eligible for Cash App borrowing. 
Therefore, you can't use the Cash App borrow feature if you are outside the US or the UK.
Reason #2: Credit History
If your credit history score is lower than the requirements, you can't use the Cash App to borrow. A credit score of at least 600 works best for Cash App.
Reason #3: Means of Payment
Cash App favors payments made by direct deposits over cash or cheque because of the ease of fees and bank charges. If your history shows that your means of payment has not been by direct deposits, you may not be able to borrow from Cash App.
Reason #4: Cash Card Use
If your cash card has been inactive for at least three months, you may not be eligible to borrow money on a Cash App.
What Is Cash App's Borrow Limit?
You can borrow between $20 and $200 on the Cash App. $200 is the present limit. However, you should expect Cash App to increase the amount in the future.
How Often Can You Borrow From Cash App?
You can borrow money as much as you want. However, you can't borrow another if you don't pay the existing loan.
You must pay all current loans plus the interest within 30 days. Cash App will charge a 5% late payment fee if you fail to pay it within this time.
What Are Cash App Alternatives?
Some examples of Cash App alternatives you can borrow from in the US are Earnin, Brigit, Dave, MoneyLion, and Chime App. You can use Viva Loans, Money Boat, Swift Money, and Chime in the UK.
PayPal, Venmo, Cash App, Zelle, and Google Pay Meta Messenger are available widely.
Conclusion
Cash App has built its payment service to be highly reliable and have fewer fees charged to its users. To continue providing excellent financial assistance to its users, Cash App has included a loan feature. Cash App users can borrow money and pay it back at the agreed time.
This article will walk you through how to unlock the borrow feature on Cash App to start receiving loans. Read the eligibility terms and get the best out of the Cash App.