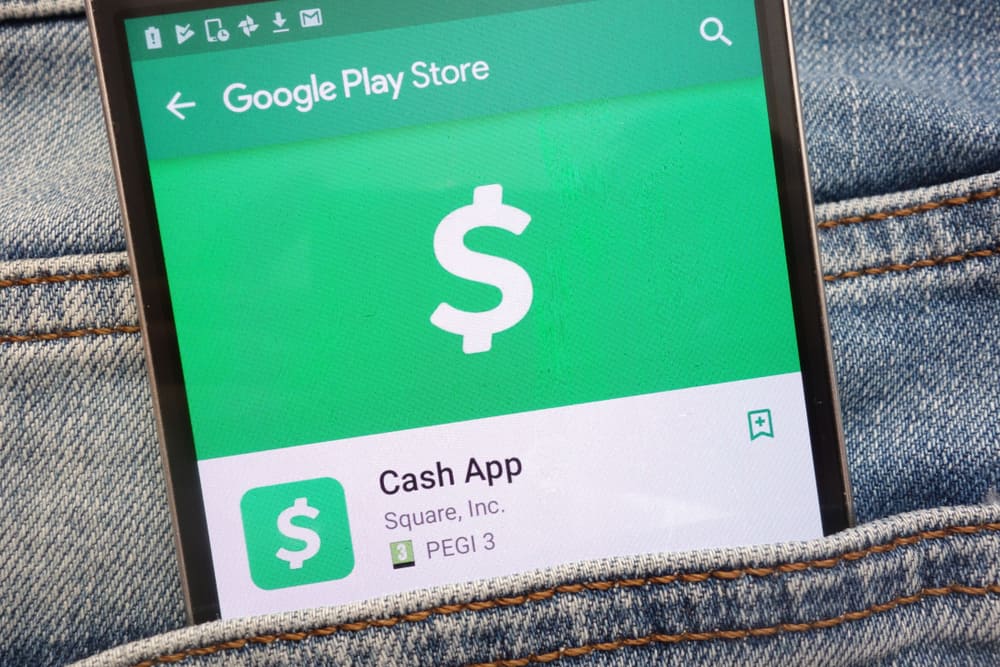 If your Cash App Card got locked because of some mishap, you're likely panicking right now. So first thing's first, take a big, deep breath of relief. Because you've found the solution you've been looking for. Secondly, you're not alone; it happens to tons of other people. But once you're done reading this article, you'll know how to get your account back.
The trick to unlocking your Cash App Card is to use the app. From there, it only takes a few easy steps to get the account back and regain control over your finances. You have nothing to worry about because, as you'll see in a second, all the steps are self-explanatory and easily doable. 
Though it's best to keep in mind that there's more than just one reason your card might be locked, which you'll be reading all about pretty soon. 
Let's get into it!
Locked Out of Cash App – Is My Account Safe?
Getting locked out of a finance app can easily make you skeptical. You might end up thinking about whether Cash App is safe or not. While you can never be a hundred percent sure of anything in the digital age, the app's website claims that its service is pretty secure. They claim to have high-end security, and the description is pretty detailed, but what does that mean?
Well, Cash App can detect fraud through the technology it uses. It also encrypts your information to make sure that everything is kept at maximum safety. It doesn't matter what kind of connection you're on; all kinds of WiFi and cellular are encrypted with the cutting-edge Cash App technology.
Who Can Lock Your Cash App Card?
When your account gets locked, it's normal to want to know who might have done it. The simple answer is that anybody who has access to your phone could have meddled with your Cash App preferences and locked your card. 
However, it's not always a case of somebody going through your phone. On some occasions, the website could lock your account on its own due to previous activity, which is what the next section is about.
Reasons Why Your Cash App Card Might Be Locked
As you've read previously, there may be several reasons why your Cash App Card got locked. You can find detailed explanations of some of the possible reasons below and take action as soon as possible. 
Location Access
Cash App only works in the United Kingdom and the United States. To prevent access from other countries, the app uses something called a Geo Lock. This Geo Lock stops users from accessing Cash App from any other country than the US and the UK. 
So if you're traveling and tried to log into your account, you might have locked yourself out. In which case, you should wait until you get back to your home country and then try unlocking your account.
Fraudulent Activities
Cash App is very careful when it comes to frauds and scams. If they think you're doing something that is considered fraudulent in your country, then your account will likely be locked, but the kind of activity that causes that could differ for UK and US citizens because of the different laws. 
Multiple Log Ins
Cash App doesn't tolerate a user performing multiple log-ins. If you have your account open on several devices, try to log out of each one and then recover your account. 
Your data could be in the wrong hands. If you think something's wrong, be sure to let Cash App know. 
How To Lock and Unlock Cash App Card
In case you missed it, Cash App Card can only be locked manually. However, it's a temporary thing, and you can easily revert it in a few steps. 
How to Lock Cash App Card
To lock your card, go to the Cash App home screen and tap the "Cash Card" section. Toggle "ON" the lock button to lock your card.
Unlocking Your Card
Step #1: Go to the Mobile App
To unlock your Cash Card, you have to open your app first. 
Step #2: Go to Your Profile
Tap the "Profile" section on the app's home screen.
Step #3: Support
Select the "Support" button at the bottom of your screen. 
Step #4: Unlock
Tap "Unlock Account" to re-enable your card.
You've unlocked your Cash App Card! You can now go back to making transactions, withdrawals, and orders!
Summary
Cash App is an easy and convenient way of transferring money. However, its card functions can often get locked for several reasons, including illegal activity. You can easily do this from the app's Profile section and start using your card.