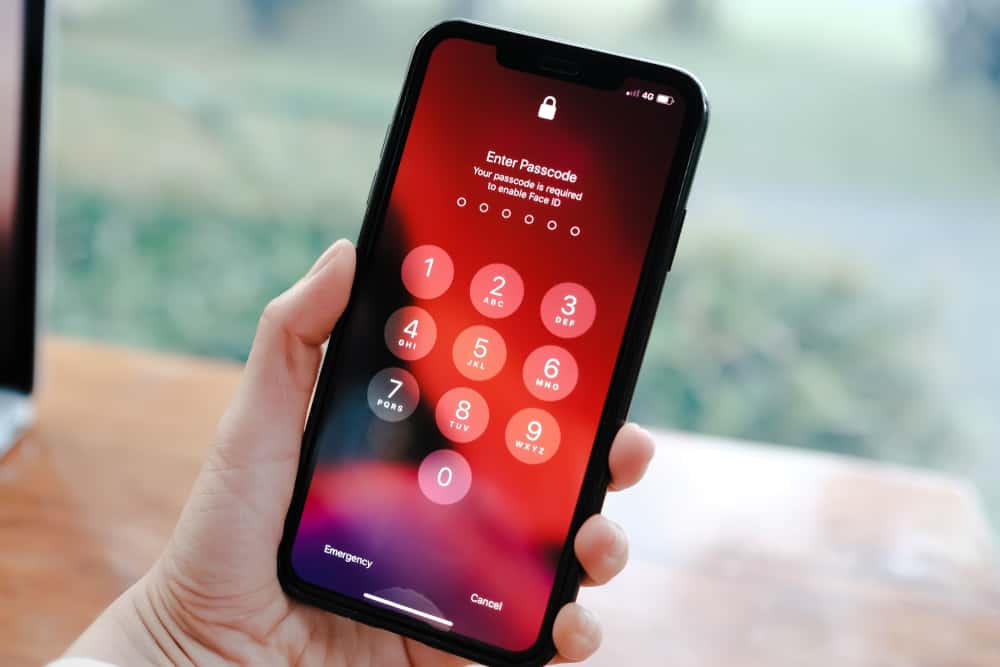 Passcodes make your phone yours. They are those numbers that personalize your device and put them in your control. But you sometimes lose these numbers as a result of various things.
Having a runabout and getting tired could make you forget these passcodes or have to go through a mentally disturbing situation. You sometimes get locked out of your device because you don't remember the numbers that keep you in it. It's okay. We will help. 
You can unlock your iPhone without the computer by using Siri, a third party, or your iCloud. 
This article will guide you through how you can do this without hitches. 
Unlock iPhone With Siri
Siri is many things on an iPhone. She's a guide, a helper, and a virtual assistant. She provides many things, including voice activation, a hands-free interface with your phone, an assistant to help you search, and in this case, to help you unlock your phone.
In iPhones from iOS version 8.0 upwards, Siri can help you unlock your phone without a passcode. Some of the ways to achieve this will be outlined below:
Say "Hey Siri" to activate the virtual assistant. You can also do this by pressing and holding the home button. In iPhones without the home button, you can click and hold the side button to call on Siri.
Ask Siri a question. Questions like "what time is it?" Or "what's the current global timing" that enables the functionality of the search bar. This displays the world time on a clock and the graphical user interface of your device.
The world clock icon on your device needs to be added to the display. Click on it to get another clock feature, and Siri will add it. When this is done, it gives you the option of a new clock and an "add" sign to input a new clock feature.
Click the "Share" button, and you'll see the option to input a new message. You don't have to use this option in the "Message" icon. Use the virtual keyboard to get the "To" option on your phone. 
Add the plus icon and ask Siri to create a new contact for you. Siri will provide a new option with the "Add Contact" mark. You have the space to put your new contact details on your phone. Rather than put a new message out now, go to your photo library and add an image. 
Select "Add photo". This takes you to the media library interface on your phone. Select a photo from your album to add to your contact. This will help you unlock the iPhone using the Siri method. 
In your media library, select the home button or return button. This will allow you to gain access to your locked screen and allow you to use your phone without a passcode. Update a new passcode here to something you won't easily forget. 
Unlock iPhone Passcode with Third-Party Apps like FindMy
As generous as Siri is, it may not come through on some days. You'll need a third-party app on such days, and an example of those is "Find My".
To use the FindMy app, you'll need another smartphone to run it on. This will help you get your passcode back without the computer.
It's a simple method, as you'll come to learn but to use it, you'll need to visit the iCloud website, which you definitely can't use your phone to access now.
You'll also need to backup your phone's data as you'll be letting preferences go on your phone. 
FindMy on your other unlocked smartphone helps with the geographical location of every Apple Product associated with you. It tracks their location and gives you tips on how they are being operated and how to manage them. 
Login to this app using your credentials. This may be your Apple ID or password. You need the login to track your devices and manage them remotely. You also need it to unlock the iPhone passcode without the computer.
Once your ID and password are accepted, it will redirect you to a new interface. This will provide options you can use to track your phone. You'll see an "All Devices" option in the menu. Select "find iPhone". 
Selecting find iPhone helps you open a user interface that has your iPhone on the list. Choose your iPhone, and you'll see a display of specifics to your device. It will also provide available remote management features you have. 
Click on "erase iPhone/delete device" depending on your iPhone. You'll also simultaneously delete the files from your phone and delete the passcode. The tweak is that this feature can help you remove files from your phone if it's stolen, but in this case, it serves as a method of deleting passcodes on the iPhone without using the computer.
There's a slight issue. You just erased your phone and may have lost data. To restore your data, login into your iCloud and restore your credentials. If your iCloud is always on, it has kept your files all along, and you won't lose anything.
Reset iOS Device using Your iCloud 
Use a friend's smartphone or if you have another, use yours to sign in to your iCloud account. You will erase the passcode from there. Connect your device to a strong WiFi or cellular network to do this. WiFi will be preferable for the speed of delivery.
Check if your iCloud is backed up before you begin, as you'll need to reset your device. This reset means you'll lose your phone's data. The absence of a backup will ensure you need a PC to recover data using iOS recovery tools.
You can do this by going to iCloud.com and repeating the processes listed on the FindMy solution. Ensure your phone is backed up afterward and set a new passcode. 
Frequently Asked Questions
Can these solutions work on every iPhone model?
Yes. These solutions are for every model of iPhone, and they'll work on every iOS installed. They've been prepared to make them effective for every model. 
Do I need iTunes to restore my passcode?
You may choose to ignore using a computer, especially when you don't have one, but it's faster when you install iTunes and use a computer to unlock your passcode. 
How many attempts does it take to get my iPhone passcode locked?
The Lock Screen will appear if you use the wrong passcode multiple times. 
1) Six wrong attempts disable your phone for 1 minute.
2) Seven wrong attempts disable your iPhone for 5 minutes.
3) Eight wrong attempts disable your phone for 15 minutes.
4) If it ever gets to nine times, you'll have to wait for an hour. 
5) Ten wrong attempts will get your iPhone disabled, and this may need you to get your phone connected to iTunes, or your phone will get erased.