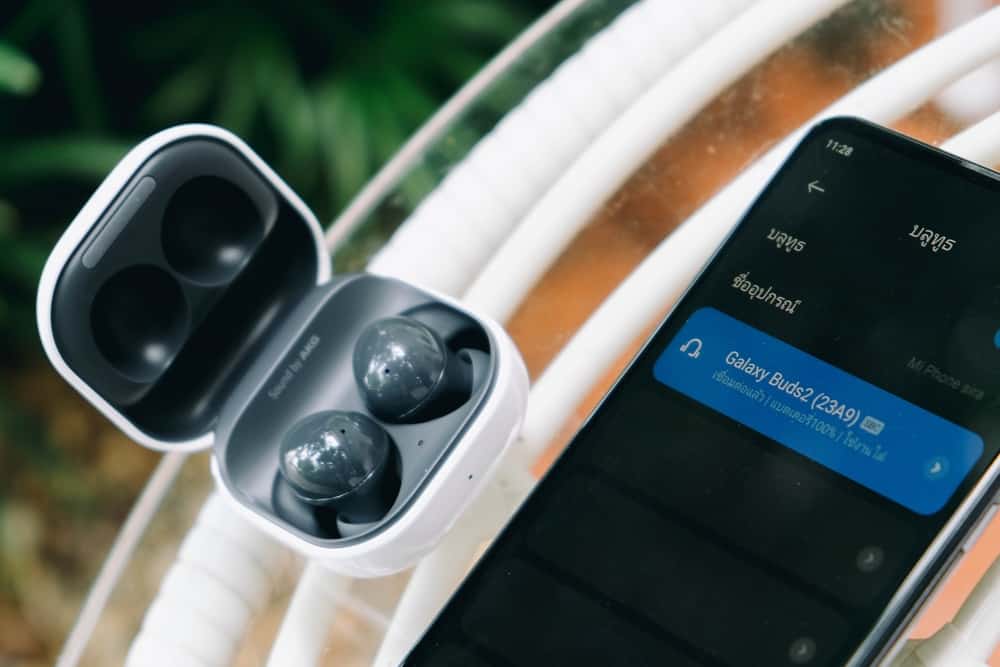 Bluetooth technology is widely used to connect two devices without using a cable. You will find Bluetooth in almost every smartphone, laptop, and similar stuff. If you're someone who relies a lot on Bluetooth to connect to multiple devices, there might be times when you will need to unpair a device to connect to another one. Today, we will talk about how to unpair a Bluetooth Device on Android.
The quickest way to unpair a Bluetooth device on Android is by going to Settings and accessing the "Bluetooth" tab. Here, you will see all the devices paired with your device, and you can tap on any of them to unpair them. 
As mentioned earlier, Bluetooth eliminates the need for a physical cable and can connect two devices wirelessly. For instance, if you got yourself a Bluetooth keyboard, you can connect it to your PC wirelessly without using any cables. All you need to do is turn on your keyboard, go to the Bluetooth settings of your PC, and click on the name of your keyboard. Once done, your keyboard will be connected to your PC, and you can start using it without any issues.
There are multiple Bluetooth devices out there that are designed for mobile devices, especially for Android. We have Bluetooth speakers, keyboards, and many other items that enhance the mobile phone experience. However, people sometimes complain that they cannot connect other Bluetooth devices with Android due to unknown reasons. No matter what they do, they are unable to connect it.
How To Quickly Unpair a Bluetooth Device on Android
The reason behind why this mostly happens is because you first need to unpair a previously paired device. If you're trying to pair a similar device with Android, it won't connect. For instance, if you have a Bluetooth speaker connected to your Android device, you won't be able to connect to another Bluetooth speaker until and unless you unpair the previous one.
Unpairing a Bluetooth device is a pretty straightforward task. Furthermore, it isn't time-consuming and will hardly take a minute to do. Here's what you'll need to do.
Grab your Android device and go to Settings.
Navigate through the Settings and access the "Bluetooth" tab. Some devices will have Bluetooth settings in the "Connections" menu.
Make sure that the Bluetooth on your device is turned on.
You will see all the Bluetooth devices paired with your Android device in the Bluetooth settings. Tap on the one which you want to disconnect.
From the list of options that will appear on the screen, tap on "Unpair".
After successfully following the steps mentioned above, the Bluetooth device will be unpaired. If the device isn't unpairing even after tapping on the "Unpair" option multiple times, it will be wise to restart it. This is because sometimes, the unpairing process gets interrupted by a bug or glitch, which goes away after restarting your device.
Why Should You Unpair a Bluetooth Device?
There are multiple reasons why you should unpair a Bluetooth device on Android. First and foremost, it is necessary if you're trying to connect a similar device to Android, and you can't expect the system to run two similar devices smoothly. Therefore, you will need first to disconnect the previously paired device to connect the second one.
Unpairing a Bluetooth device can also help fix connection issues. For instance, if you have a Bluetooth speaker attached to your Android device, the sound may be odd if the connection is messed up.
In this case, your best option is to unpair the Bluetooth device and pair it again. You can repeat the process twice to thrice if the problem isn't going away. But, in most cases, the connection gets improved after the first attempt. However, remember that you might not be able to pair with the Bluetooth device again instantly. If this happens, you will need to wait at least a minute. Furthermore, before pairing it again, restart your Bluetooth device first.
Conclusion
This was all you needed to know about unpairing an Android Bluetooth device. As you can see, the process isn't complicated and will take hardly a minute. All you need to do is go to the settings; from there, you can unpair a device with a single tap. But if you end up facing some issues during the process, you can try restarting your Android device as this will make the problem go away.