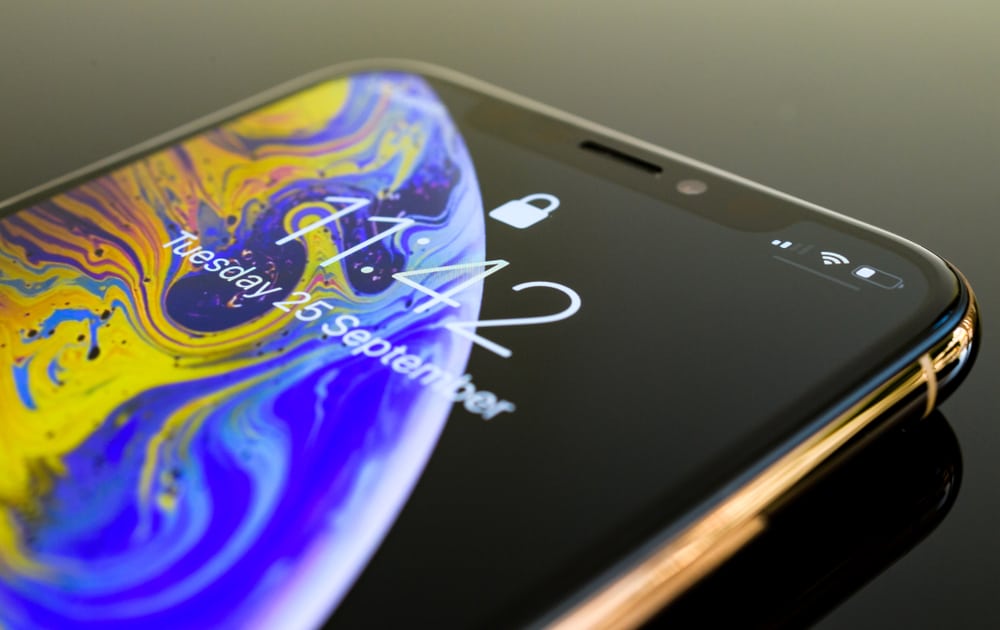 Zip files are a commonly used file format to save space by compressing files together and also turning multiple files into one for easier organization. With us using our phones more now than ever, you might've come across a Zip file on your iPhone too. 
With the advent of file management software on the iPhone, unzipping files has never felt easier. 
There are two methods to Unzip files on an iPhone, they are:
– Using the Files Application.
– Using a third-party application like iZip.
However, there are still numerous other applications you can use with their advantages and disadvantages in unzipping. 
This article will talk about all the different ways you can unzip files on an iPhone.
Method #1: Using The Files Application
Apple's in-built Files application is the easiest way for you to unzip a file on an iPhone quickly. You won't need to download any additional software for this method to work. You will need to be on iOS 11 or later on either an iPhone or iPad to use the Files application.
Since Zip is a standard format, you'll also be able to decompress files on your iPhone that you've zipped through other software like WinZip. The Files application can decompress the following formats:
.ar
.brz2
.cpio
.rar
.tar
.tgz
.zip
Unzip Files Using the Files Application
Here's how you can use the Files application to unzip files on your iPhone:
Open the "Files" app on your iPhone.
Now, head to the ZIP file that you want to unzip.
Tap on the ZIP file.
A folder will now be created containing all the files located in the ZIP file.
To access the files located within, tap the folder.
Hold the icon and tap on "Rename" to rename the folder.
Depending on the file size of your ZIP file, you might have to wait a few seconds for up to a few minutes for all your files to be extracted. So, the consequent folder might not be created immediately.
Zipping Files Using the Files Application
You can also compress files into .zip format using the same application. Don't expect your file size to reduce by a large sum when using this format.
Open the "Files" app on your iPhone.
Tap on the three dots located at the right and tap "Select".
After selecting the files you wish to compress, tap on the three dots at the lower corner.
Now, tap on "Compress".

If you've compressed a single file, the archive's name will be the same as that file. Otherwise, it'll be Archive.zip.
Method #2: Using iZip
If the Files application isn't working for you, or you have an older version of iOS, third-party applications are the way to go. Moreover, they provide you with a bit more flexibility regarding what you can do while unzipping.
For instance, most third-party software lets you unzip multiple files at once, while the Files application does not let you do so. So, here's how you can use iZip to unzip files on an iPhone:
Download iZip –  Zip Unzip Unrar Tool from the Apple App Store. 
Once you've opened the application, you'll need to open the "Files" application and find the file you wish to unzip.
Now, tap and hold on the file and press the right arrow until you find "Locate".
Tap "Open in iZip" once you've found the option. 
As soon as you do, iZip should option prompting you whether you'd like to unzip all the files mentioned above. 
Tap on "OK" and you'll be able to view all the unzipped files after the decompression is done.
Now, you'll need to tap on the files you wish to save. (Saved files will have a blue checkmark on them).
After tapping on "Save", all these files will be saved in their relevant locations.
From what we've seen, the particular advantage of using iZip over the native Files method mentioned above is the ability to select which files you wish to save after decompression. In the method prior, you would need to delete files if you don't want to keep them on your device.
On the other hand, with iZip, you can select the files that you wish to keep before being saved. When working with large clumps of files, this can be extremely handy. 
Conclusion
There are two methods to unzip a file on an iPhone: using the native Files application and using third-party software such as iZip. 
We recommend using the native method for most users as it is the fastest and most reliable. However, third-party software is a more lucrative choice if you wish to store only a few files out of each compressed packet.
Frequently Asked Questions
Does zipping files save space on an iPhone?
Yes, zipping files is an excellent way to save space. By using lossless compression, your iPhone will be able to store a lot more compressed data as opposed to other raw file formats. Plus, you'll also be able to manage your files a lot more efficiently if they're in one larger cluster.
Can I zip files on my computer and unzip them on an iPhone?
Yes, you can unzip your files on an iPhone if you've zipped them on a computer and vice-versa! In fact, you can even use tools like WinRAR to manipulate files and then use your iPhone for decompression.