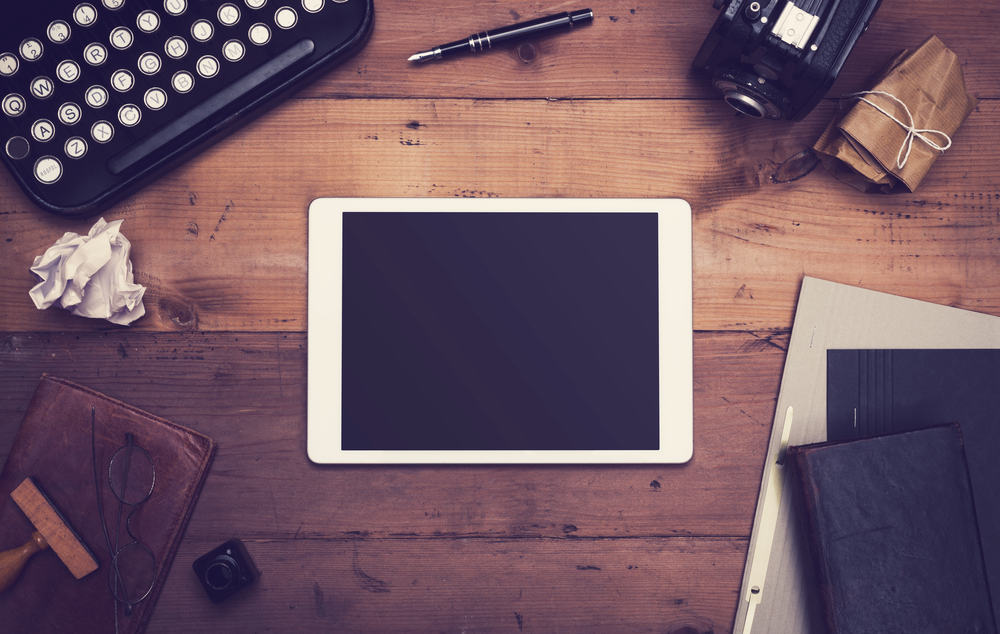 With new models coming out every year, it's easy to feel like your old iPad is outdated — and it might even feel like a waste of space in your bag. And with each release comes a new set of features and capabilities, leaving older devices behind.
When it comes to giving your old iPad a new lease on life, you can update it to the latest iPadOS version that the model can support, and you can do so within the iPad itself or by connecting it to a PC or Mac.
Apple kills the support for the latest software updates on the older devices with every new release. But, as the support dies down on older iPads, it's essential to know that you can still use your iPad for the next few years without any problem.
If you are one of these people, this article will teach you how to update your iPad using several different methods to get the best use.
Method #1: Updating iPad Using Software Update
If you want to update your iPad to the latest version of iPadOS it supports but don't want to do anything more than just download and install it over Wi-Fi, this method is for you. All you need is a Wi-Fi connection and enough battery life.
The update is fast, efficient, and simple; it doesn't require that you do anything special or install anything extra on your device.
This is how you can perform a software update directly from your iPad.
Connect your iPad to the internet via Wi-Fi.
Open the Settings app from your home screen.
Go to "General" > "Software Update".
Check here for updates, and it'll notify you of any available updates.
Click "Download and Install" to start the update process.
Enter your passcode if the prompt comes up, and then click "Agree" to confirm.
If your battery is low, you may need to connect the power cable during the update process. After a few minutes, the update will download and begin installing.
Method #2: Updating iPad Using a Computer
In addition to updating your iPad directly from the device, you can also update it by connecting it to a PC or Mac, downloading the latest version of iPadOS from iTunes, and then updating that way.
All you need is your iPad, a Windows or Mac computer, the USB cable that comes with it, and an active internet connection.
Download iTunes and install it on your computer.
Connect your iPad to the computer by using a USB cable.
When prompted, click "Trust This Computer" and unlock your iPad if required.
Click your iPad in iTunes in the top-left corner.
Check for updates for your iPad by clicking "Check for Updates".
Click "Download and Update" if an update is available.
Your iPad will restart a couple of times during the update process, and at the end, you will have the latest software on your iPad that the device supports.
Conclusion
Updating an old iPad is a great way to breathe new life into an older device. By following the methods in this article, you can ensure that your update goes smoothly and that your old iPad continues to serve you well for years.
Frequently Asked Questions
Can an iPad be too old to update?
If your iPad is more than a few years old, the chances are that it won't be able to run the latest version of iPadOS. Every time Apple releases an update, Apple lists the devices it supports. iPadOS 15 supports iPad Mini 4, iPad Air 2, iPad 5th generation, and later.
What do you do with an old iPad that won't update?
If your iPad is over 5-6 years old and refuses to update, there's not much you can do. Although some apps may eventually stop working, we are looking at years before that happens. Your iPad will still be able to perform most day-to-day tasks.
What is the oldest iPad still supported?
As of today, the oldest iPads that Apple iPadOS 15 is compatible with and provides support for are the iPad Air 2 (2014), iPad mini 4 (2015), iPad 5th Gen (2017), in addition to all newer models, including all iPad Pro models.
What devices won't get iPadOS 16?
Apple is yet to release iPadOS 16, and it is expected that iPadOS 16 won't support every device that iPadOS 15 supports. This means that the older models, the iPad Mini 4 and iPad Air 2, won't be supported any longer.
What can I do with an obsolete iPad?
You will still be able to do quite a bit with your iPad even if Apple has dropped support for your particular model. The apps will continue working on it for years to come and will still work wonderfully for most of your daily tasks.