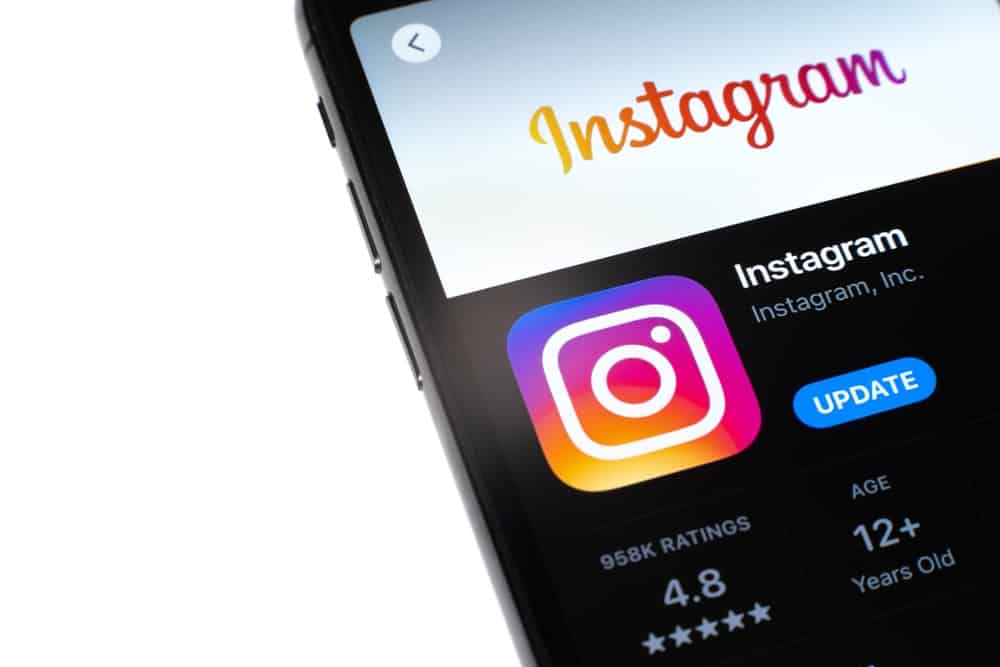 Keeping the apps on your iPhone or iPad updated is extremely important. It allows you to access the latest features and ensures that security flaws have been patched to reduce risk. Fortunately, managing iOS updates is easy.
Updating apps on your iOS device is possible by opening App Store, tapping the profile icon at the top, scrolling to find pending updates, selecting "Update" next to each app you want to update, or choosing the "Update All" option.
The latest version of apps installed on your device keep things running flawlessly.
We took the time to write a detailed guide on how to update apps on iOS and why you should consider doing this regularly for a better user experience.
Why Must You Update Apps on iOS?
There are plenty of reasons you need to consider updating apps on your iOS device, such as the following.
To fix bug issues that might be causing the app to crash.
To improve security updates as new vulnerabilities might have been discovered by hackers.
To use new features that have been introduced.
To ensure app compatibility and continue using the latest version of each app.
Updating Apps on iOS
Are you a newbie and wondering how to update apps on iOS? We'll ensure that our 3 step-by-step methods will help you do this without wasting your time.
Method #1: Updating Each iOS App Manually
Since you might not want to update all the iOS apps, here is how you can update one app at a time.
To update a particular iOS app, follow the steps below.
Head to App Store on your iOS device.
Click your profile icon located at the top-right.
Tap "Update" for each app that you want to update from the row of icons.
The text would show the download in progress.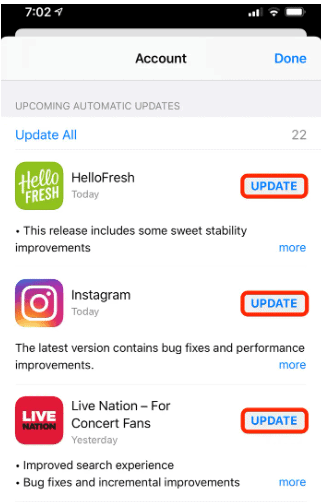 Once completed, the app on your iOS device will be updated
Keeping your iOS apps updated will help prevent app crashes and ensure that you benefit from a smooth experience. 
Method #2: Updating All Apps on iOS
If you do not have the patience to update one specific app on your iOS device and want to save time, you can update them all in the following way.
Launch the App Store on your iOS device.
Tap on your profile icon.
The apps that need updating are under "Upcoming Automatic Updates" or "Available Updates". Tap "Update All" to commence all available updates.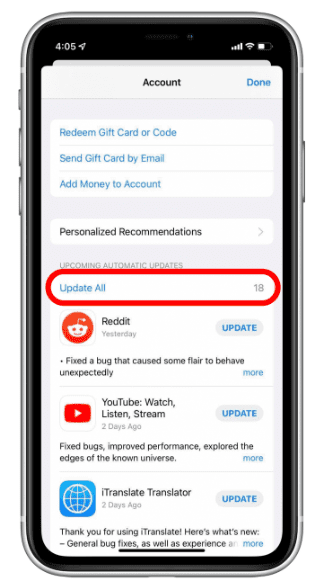 Depending on your internet speed, you may need to wait patiently until the update process is complete. 
Method #3: Changing App Store Settings to "Update All"
Even though you can use the two methods mentioned above when trying to update apps on iOS, you can save even more time and ensure that the apps are constantly updated by tweaking the settings. To do this, follow the steps below.
Unlock your iOS device and go to Settings.
Select "App Store" from the list of options.
Toggle the "App Updates" option to the on position.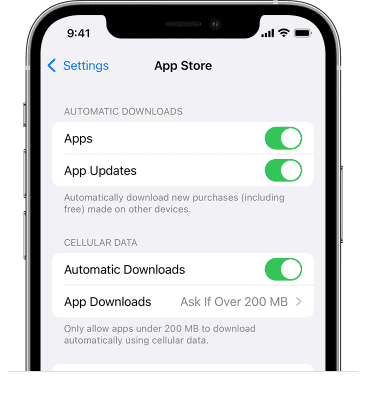 Since there is an option for automatic downloads for cellular data, you should turn it off or set a limit to save data. Alternatively, you can connect to a Wi-Fi connection to update all apps without losing internet speed.  
Summary
In this guide about how to update apps on iOS, we shared why the latest version of the apps benefits you for a better experience. We also discussed different methods to update apps most conveniently.
We hope that you will find our guide helpful, and one of the methods we have shared above has updated your favorite apps on your device. By updating your iOS apps, you can use the latest features and keep your device protected.
Frequently Asked Questions
How do I update apps without App Store?
You can update apps without App Store using a third-party app called iOSEmus. After installing the app, launch it on your device, go to the "Apps" section at the end, search for the apps you need to update, and tap the "Check" option. Finally, tap on "GET" > "Open" > "Install". 
How can I fix an iOS app that does not update?
Although each iOS app can be manually or automatically updated, there might be a time when you cannot update a specific app. In such a situation, you should consider the following troubleshooting tips.
• Connect to the Wi-Fi: Some apps require you to be connected to Wi-Fi and cannot be updated using cellular data. Hence, you will need to switch to Wi-Fi. 
• Restart the update: Another troubleshooting tip is restart the update. You can do this by tapping the download to pause it and again to resume the download.  
• Restart the iOS device: If the above tips do not work, you might want to restart your iOS device to get the update to work again. 
• Uninstall and reinstall the iOS app: As the last option, you would have to delete the app and download it again from the App Store. If it is a paid app, there is no need to worry as you would not have to pay again since the App Store tracks every app installed.