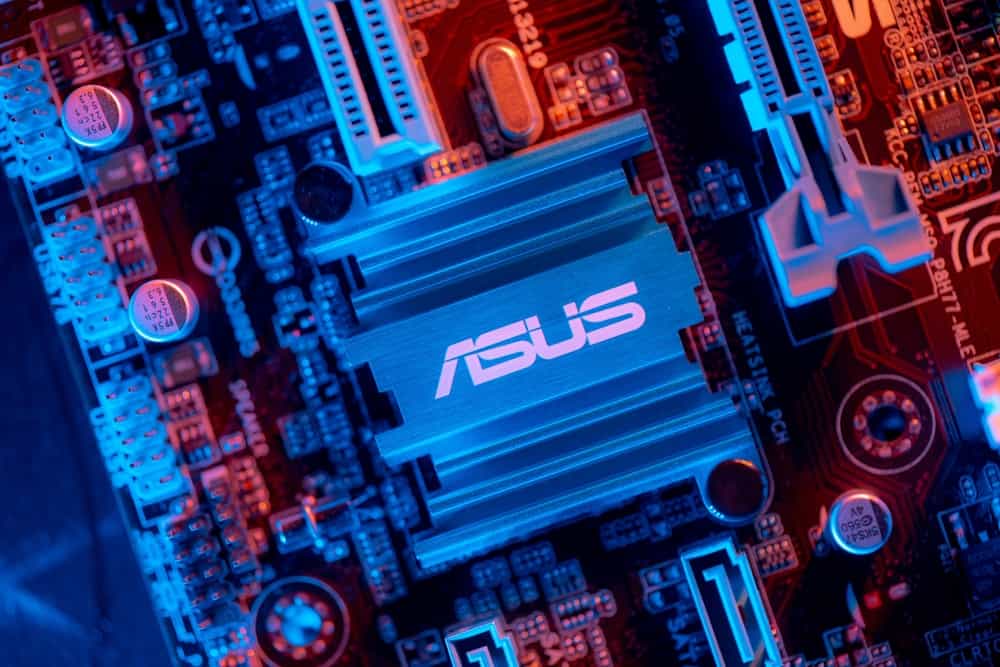 Updating your BIOS ensures there are no vulnerabilities in your system while rectifying some bugs and improving your performance. ASUS is one of the most popular motherboard manufacturers in the world. This begs the question, how do you update your ASUS motherboard's BIOS?
You can follow any of these two methods to update your ASUS motherboard BIOS.
• Flashing directly through the BIOS (EZ Flash).
• Using Windows to flash your BIOS (EZ Update).
In this article, we'll go over exactly how you can update your ASUS motherboard's BIOS, alongside the differences between the two methods.
Method #1: Flashing Through the BIOS (EZ Flash)
If you can't access your operating system or don't have one installed in the first place, using ASUS's EZ Flash is the only way to update your BIOS. The method is relatively simple primarily because the entire BIOS is GUI-based.
With that said, here's how you can flash your BIOS through the BIOS itself on an ASUS motherboard.
Prepare a USB drive and format it to FAT 16 / 32. 
Download your BIOS' latest firmware from the Download Center.
Unzip the file (.CAP) format and move it to your USB drive.
Plug the USB into the motherboard you wish to update your BIOS with.
Turn your PC on with the USB inserted into any USB port.
Once you see the ASUS logo popping on your screen, hit the DEL key on your keyboard.
Hit your F7 key, move your mouse to the "Tool" page, and click on "ASUS EZ Flash 3 Utility".
If your USB device is connected, click on the BIOS file and select "YES".
You'll now see a progress bar popping up; wait for it to complete. 
Your PC will reboot, and you'll have successfully updated your motherboard's BIOS.
When updating your BIOS, do not turn your PC off. If you have a laptop, make sure it is constantly charging and has at least 60% battery. Any random shutdown can cause your BIOS file to be corrupt, which can then cause boot failure.
Method #2: Flashing Through Windows (EZ Update)
If you have a Windows boot drive installed on your system, updating your BIOS is as simple as downloading a particular piece of software, having it download the BIOS for you, and running through the steps.
Compared to the BIOS method, you end up with the same result. There is no difference in speed or the overall time it takes to install the BIOS. This is because the software essentially does the same steps you were doing.
So, instead of you opening up the BIOS, selecting the file, and then having it update, the EZ Update utility just does it for you. Other than that, there's no difference between the two. To avoid the chance of error, we recommend using EZ Update whenever you can, as it is less prone to human error.
With that said, here's how you can update your ASUS motherboard's BIOS using EZ Update.
Head to the ASUS Download Center and download the latest version of your BIOS.
Extract the BIOS file to your desktop.
Head back to the Download Center and download AI Suite 3 (You can find this software under "Driver & Utility").
Click on "EZ Update".
You'll now be able to connect to the internet to check whether there's an update available or update your BIOS manually with the file we've just downloaded.
After selecting either of the options, follow the onscreen steps, and you will have updated your ASUS motherboard successfully.
If you aren't able to find AI Suite 3 for your particular motherboard, then your motherboard does not support this feature, and you'll have to resort to updating manually instead.
Conclusion
Updating your motherboard is important as it rids you of any security risks and improves your performance. Compared to other brands, ASUS tends to push out BIOS updates often. So, develop a habit of checking for BIOS updates monthly to stay up to date.
Sadly, there's no utility offered by the brand that automatically alerts you when there's a new update coming through.
Frequently Asked Questions
How long does an Asus motherboard BIOS update take?
A motherboard update takes about 5-10 minutes, depending on the update itself. However, if your update takes longer, don't panic. Instead, wait a while and do not turn your PC off under any circumstance.
Should I update my motherboard's BIOS?
Yes, you should always update your ASUS motherboard's BIOS whenever there's an update available. This is because it enhances your system's overall security and improves some important performance.