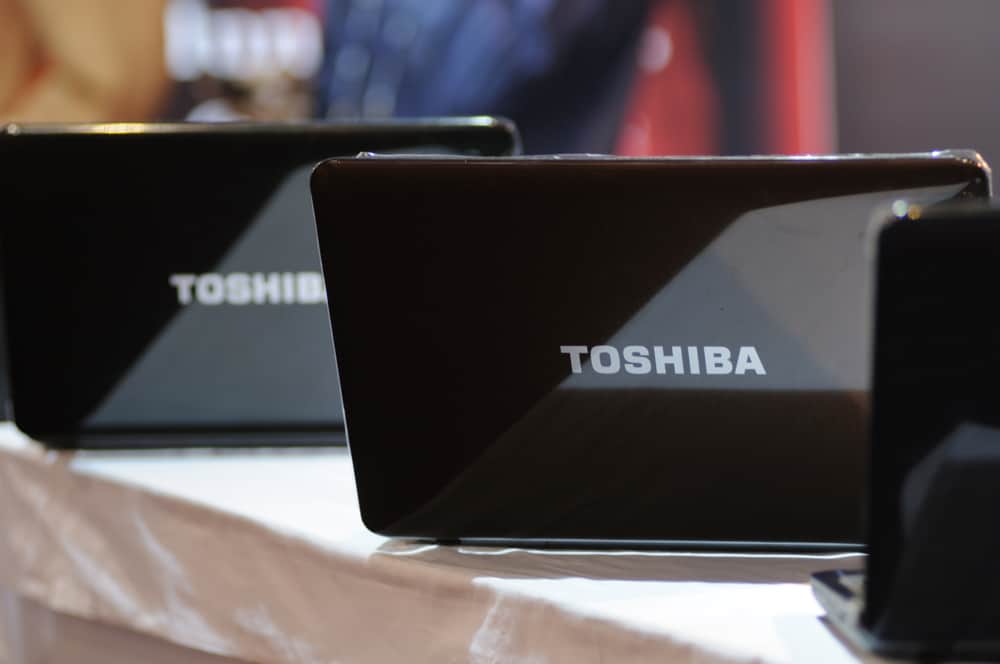 To ensure perfect harmony between your Toshiba laptop's software and hardware, you must ensure that the drivers have been updated. 
This regular download and updating of the drivers on Windows 7, 8, or 10 helps keep your laptop functional. As a result, your Toshiba laptop gets to work in optimal condition. 
But while you might know regularly updating the drivers of your Toshiba laptop to the newest version is essential, how to go about doing this isn't often straightforward to everyone. You've come to the right place if you're having such a problem. 
Below is an overview of easy-to-follow steps you can follow to update the drivers on Windows 7,8, or 10 of your Toshiba laptop.  
Method #1: Automatic Update in Microsoft Windows Update
Does manually updating your Toshiba laptop drivers sound much of a hassle? If yes, you'll be happy to know you can also update these drivers automatically and ease your mind of any concerns. You can do this by going to the Microsoft Windows Update to install these fresh updates on your Toshiba laptop.  
Because this is the simplest way to update the drivers of your Toshiba PC, you don't have to follow complicated steps. And to get started, here are the straightforward steps to follow. 
Go to the "Start Menu". 
Tap on the "Settings" tab. 
Go to "Update & Security". 
Click on "Windows Update", which will initiate the search for new drivers available to your PC. If there are newer drivers available for download, the option to install them on your computer will appear.   
Press "Install".
Restart your laptop to finish the installation. 
Method #2: Download the Toshiba Drivers Manually 
If you don't prefer automatically updating the drivers of your Toshiba laptop, downloading them manually is an option you should consider. But before you start, make sure first to find out your laptop's serial or device model number. You can easily find this on your Toshiba laptop's bottom case, either printed on the cover or as a sticker. 
And to download the drivers manually, here are the steps to follow; 
Go to the official Toshiba Support Center. 
Key in the serial or product model number of your PC.
Choose the correct operating system running on your Toshiba computer, for instance, Windows 10 64-bit or 32-bit.   
Select the "Device Driver" you want to download on your Toshiba laptop and initiate its download.  
Tap on "download the driver package on your Toshiba computer" and give it time to finish.     
Install the drivers by following the on-screen instructions displayed on the screen. 
By following these steps, you'll have manually updated the drivers of your Toshiba PC. However, you should only consider this method if you're tech skills and knowledge are above average and you believe in yourself. If not, it's best to consider other methods as these would be better suited to you. 
Method #3: Use Third-Party Apps
Updating the drivers of your Toshiba PC automatically is possible thanks to the Driver Update Utility software integrated into the laptop. This software works by identifying your laptop's model number and operating system. After that, this software starts searching for the latest updates to help keep your drivers up-to-date. 
The steps to follow when automatically updating Toshiba drivers are quite straightforward, and these are: 
Download and install the Driver Update Utility on your Toshiba laptop. 
Run this program by double-clicking on it. 
Give the software time to scan your Toshiba PC to check if the drivers have a problem. 
The results of the scan will appear on the results page. 
Tap on the "Update" button next to the driver, and this will automatically initiate the download and installation of the latest version. 
Alternatively, you can press the "Update All" button on the bottom part, and this will automatically start downloading and installing the latest driver versions. 
Restart your Toshiba Laptop for the updates to be finalized. 
Summary 
After updating the drivers to the latest version, you can only enjoy the best experience when using your Toshiba laptop. In addition, updating drivers helps deal with issues such as your laptop not working as expected, the printer not working, microphone or speakers not producing any sound.  
If you didn't know how to do this, this blog post has outlined detailed ways you can update the drivers of your Toshiba laptop. Whichever method you decide to follow, the drivers will be up-to-date and free of any bugs, and this makes using your Toshiba computer feel good as new. 
Frequently Asked Questions
Are Toshiba laptops still supported? 
While Toshiba was the first company to make a personal computer, this manufacturer has recently announced they won't make laptops any longer after moving its PC business to Sharp. This move was marked with a formal statement from Toshiba, where they stated the transfer of the 19th century. 
Currently, 9% of the outstanding shares belong to the Dynabook brand.