Laptops are optimal for portability, and although the new machines have high specifications, it is a daunting task to upgrade them for gaming as most of them have in-built graphics cards that can't be removed. However, you can do slight tweaks, upgrades, and modifications to improve your gaming experience.
You can upgrade your laptop for gaming by cleaning it, updating device drivers, overclocking the GPU, closing background apps, updating DirectX, and adjusting its power settings.
Gaming laptops require fast speed and processing power, a lot of memory, and enhanced graphics. However, you can use the available resources or upgrade a few laptop components without buying a new PC for gaming.
We took the time to write a guide that can effortlessly help you go this route.
Upgrading Laptop for Gaming
Upgrading your laptop for gaming requires a series of methods and steps. Don't worry; our step-by-step instructions will take you through the entire process while keeping the fun element intact.
Later in the guide, we'll discuss the necessity of a fast internet connection for online gaming. But first, here are the three methods to upgrade your laptop for gaming.
Method #1: Modifying Laptop Components
The simplest and easiest steps to upgrade your laptop for gaming are modifying laptop components and servicing it for better airflow. You can also overclock your GPU and close background apps to alleviate the stress on the machine.
Step #1: Clean Your Laptop
For a better gaming experience, your laptop must not overheat as it can result in poor performance and system crashes. Overheating is usually a result of dirt and dust.
Use a microfiber towel and computer-safe cleaning solution to clean your laptop. Also, make sure to service the laptop fan and clear its blades from any debris. While at it, service the air vents as well.
Take your laptop to an authorized repair shop once in a while. The engineers will service the laptop, inspect the fan, and replace it if needed.
Step #2: Update GPU Driver and Use SSD
Upgrading your laptop's GPU drivers ensures a smooth gaming experience. However, if you don't notice any difference afterward, you can upgrade your RAM and use an SSD instead of HDD.
Step #3: Overclock the GPU
Overclocking increases the graphics card's clock frequency and GPU voltage to get the most out of it. However, doing it regularly can overheat your laptop, leading to warranty issues in case of any damage.
Step #4: Close All Background Apps
Close all tabs, documents, excel sheets, or any other extra app while you are gaming, as multitasking will stress your laptop to operate in overdrive mode by trying to allocate the available resources to several other open programs. This can cause the laptop to hang or crash in the middle of the gameplay.
Method #2: Check & Update DirectX
DirectX is a series of applications that provides application programming interfaces (API), including advanced features of the graphic card. It must be updated, as it facilitates gaming on a Windows laptop.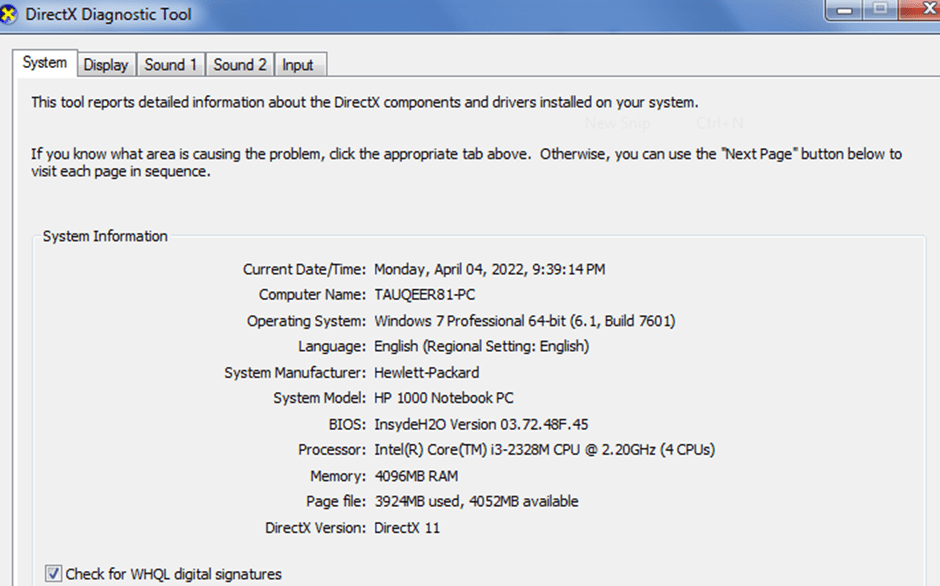 Step #1: Checking Current Version
Press WIN+R keys on the laptop's keyboard to open the Run dialog box. Type in dxdiag and wait for the DirectX Diagnostic Tool (DXDiag) to load. Find the DirectX Version System tab at the bottom of the list to check its current version.
Step #2: Update DirectX
If the current Direct X version is outdated, click on Start > Settings > Update & Security > Windows Update. Now select "Check for updates" to update DirectX to DirectX 12 Ultimate.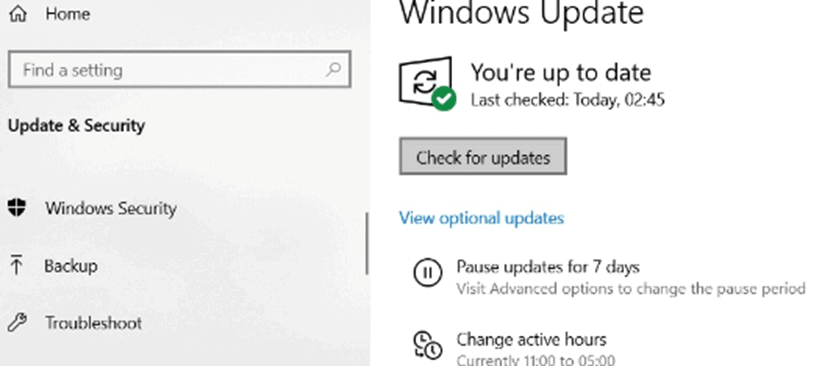 Method #3: Adjusting Power Settings
The power settings of laptops should be at an optimum level for an enhanced gaming experience. Here is an easy way to do it.
Click on Start > Settings > Power and sleep > Additional power settings.
Navigate further to High performance > Change plan settings > Change advanced power settings.
Finally, confirm that the power settings are set to your desired gaming level.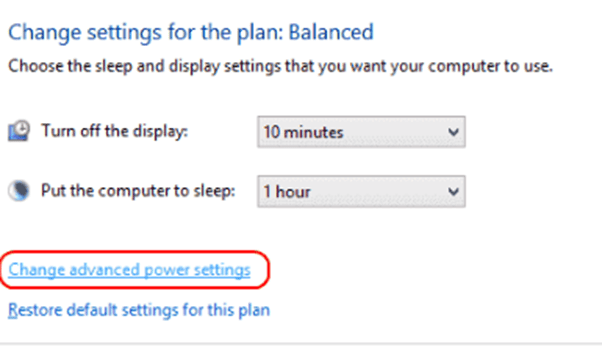 Upgrading Internet Speed
Modern online PC games require upgraded hardware as well as a fast internet connection to give you the best gaming joy. If your internet speed is sluggish, no matter how much money you put into upgrading your laptop, you'll still be lagging in your favorite game.
So, upgrading your internet connection can be the missing piece of the puzzle worth a shot.
Summary
In this guide about upgrading a laptop for gaming, we've discussed different methods to optimize your laptop for playing games. We've also discussed the importance of a fast internet speed for the latest games.
Hopefully, this article has been helpful for you, and now you know what you need to upgrade your laptop for gaming.
Frequently Asked Questions
How To Make Gaming Laptop Batteries Last Longer?
To make the battery last longer of your gaming laptop, you must unplug your laptop charger when it is near to or at 100% charge; otherwise, overcharging can degrade your battery a lot quicker.