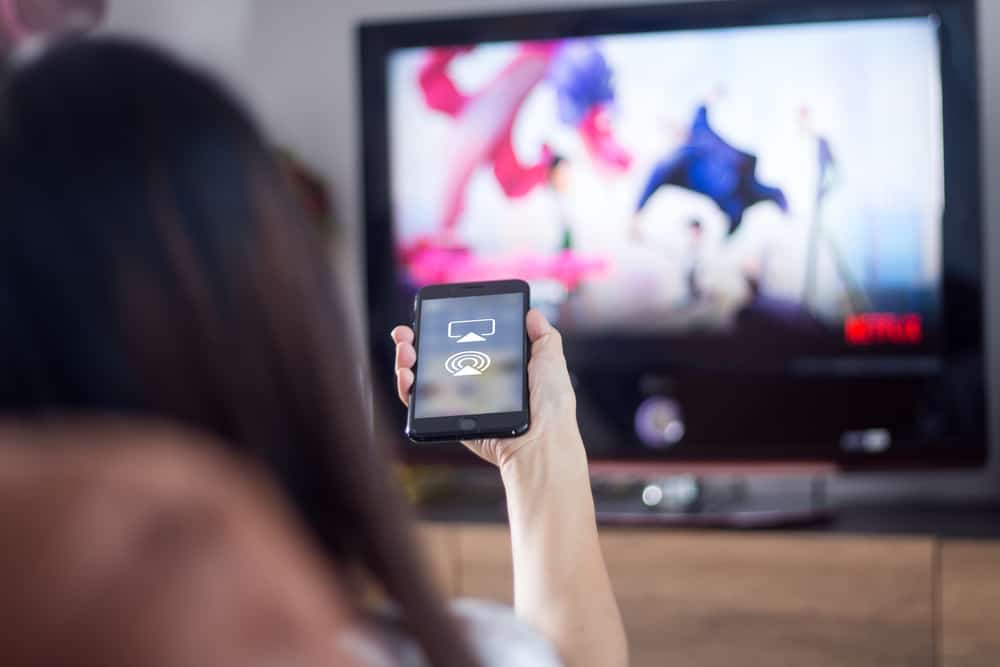 There have probably been times when, while watching something on your phone or computer, you thought of sharing it on your big screen, but you were stumped on how to go about it. You've come to the right place today.
The smart LG TVs in the market today come with game-changing functions that allow you to show and share content between your LG TV and external devices such as smartphones and personal computers. There are several methods to connect, but they differ based on the network speed and the kind of device you wish to connect to. Regarding Macbooks, AirPlay can be used, allowing you to stream on a Macbook device.
The latest version of the Airplay service, Airplay 2, is on some LG Smart TVs like the 2020 5.0 model, the 4.5 2019 OLED or UHD model, and the 4.0 2018 OLED or UHD model. With the webOS applications under LG Smart TVs, you can reach a vast array of entertainment, with media from Amazon video, YouTube, Netflix, etc.
We'll be discussing how you can use AirPlay on LG Smart TV.
What Is Airplay?
AirPlay is a service system that helps you stream videos and music from your Apple device – like iPad, Macbook, and iPhone – to another device via a network connection. The network connection is your home WiFi network. Apple improved on that with their AirPlay 2, which lets you share with a wider variety of non-Apple devices and give you full house access and entertainment.
So, suppose you're tired of watching videos on a small screen or wish to blast your favorite songs using a stereo sound. In that case, AirPlay helps you achieve this, letting you enjoy premium satisfaction across many devices in your house.
Using Airplay on LG Smart TV
Now that we've covered both LG smart TV and Apple AirPlay, let's talk about syncing your AirPlay service to your LG Smart TV. Casting a video from your iPhone or connecting your Netflix series to your LG TV is easier through AirPlay when both devices are connected to the same WiFi. Still, not every LG TV is compatible with AirPlay 2. There's also a way you can stream videos from a recent Windows PC but it involves iTunes, and it isn't usually the main demographic that uses AirPlay – that being Apple device users.
AirPlay 2 even lets you stream music, songs, podcasts, and other forms of audio across rooms simultaneously. You could decide which room you wish to have it played in and use speakers. AirPlay is also free, so you don't have to pay a penny, but you'd need a device compatible with AirPlay 2 when you wish to watch or listen – a good example is getting a speaker that's AirPlay 2-compatible.
The way the Apple device operates depends on the OS version, and you might be required to get a software update for the television for AirPlay. Finally, it's time to list how we can connect our Apple devices to our Smart LG TV using AirPlay. The two methods – each for the two main devices – by which you can connect using AirPlay are stated below.
Method #1: Using AirPlay on Macbook Devices
Before starting anything, you must make sure that your MacBook is compatible with AirPlay 2. Also, check if your Smart LG TV can use AirPlay 2. If these criteria have been met, then we can go to the steps:
Step #1: Opening AirPlay
First, download the AirPlay app if you don't have it. If it comes with your Apple device, click on the AirPlay icon on the right side of the menu of your MacBook.
Step #2: Using Apple TV
Click on Apple TV from the dropdown and if you have more than one Apple TV in the option, pick one. Open the "Mirror Built-In Display" to make the screen resolution of your MacBook visible on your television, and your TV is the same.
Make the size and resolution of your Mac the same as that of your TV by clicking the Mirror Apple TV option in your app. Click "Use as a Separate Display" to join your LG Smart TV as an added screen to your MacBook. If you want to end your AirPlay service, click on the AirPlay icon on the MacBook menu and choose "Turn AirPlay Off".
Method #2: Using AirPlay on Phone Devices
When it comes to iPhones, the steps are almost identical to an iPad or iPod touch. The most important thing is the app you are playing the video from – meaning the version. AirPlay supports iPhone 4 and beyond, iPads, and the 4th generation iPod touch.
Media can be connected to 2nd and 3rd-generation Apple TV for photos and videos. Beyond first-generation Apple TV, AirPort Express, or AirPlay-enabled speakers are needed when talking about music. These are the steps that help you connect your Apple smartphone to your LG Smart TV:
Connect your phone to Apple TV or AirPort Express using a single WiFi hotspot.
Swipe up from the bottom of the screen to access the Control Center.
Choose "AirPlay".
Pick the device you wish to connect to from your phone. An icon of a television screen, a speaker, or both will come up for the kind of media you can stream. iPad users might have to scroll down to see this.
Mirror the iPhone to the TV using AirPlay Mirroring, and then the LG TV will adopt the aspect ratio and other resolution specifics from your phone. For a fullscreen, adjust the resolution of your LG Smart TV zoom settings or aspect ratio settings.
Summary
From the above, we elucidated on LG Smart TV and Apple AirPlay, talking about what they are and the features that make them useful. Then the methods were explained on how you could connect AirPlay from both MacBooks and iPhones/iPads to your Smart LG TV.
Frequently Asked Questions
Is AirPlay better than Bluetooth?
Yes, AirPlay is better than Bluetooth when it comes to functionality. AirPlay lets you stream content such as videos, and it's faster than Bluetooth.
Does AirPlay work on PC Windows?
Yes, but you would need iTunes.
What's the best device to use AirPlay on?
There are two main devices that AirPlay is used on, MacBook and iPhone. MacBooks are better due to fewer resolution problems, but both can give you a great entertainment experience.