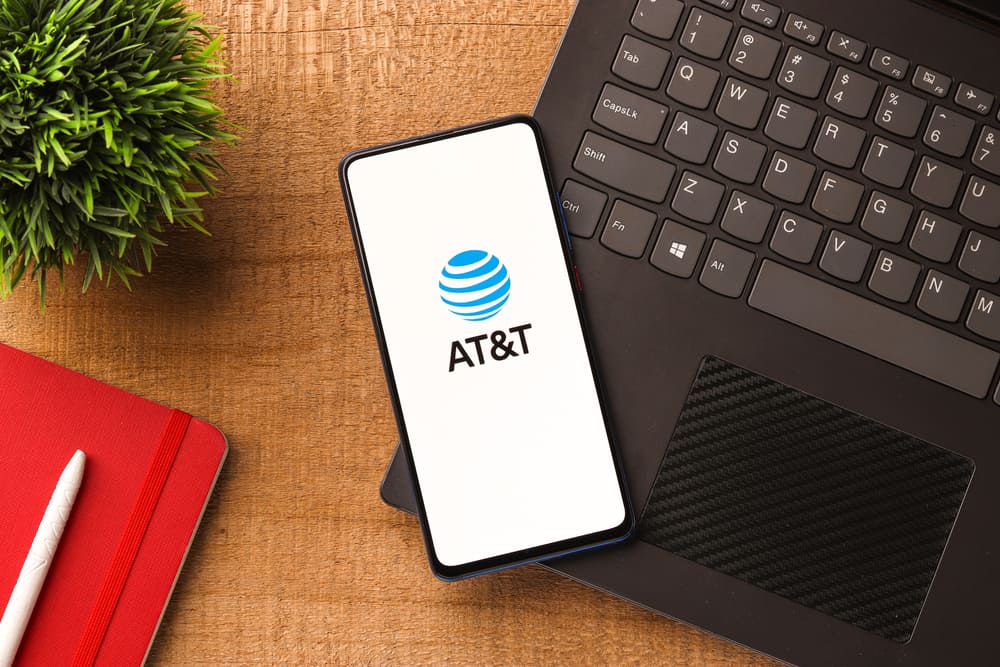 Phones have become essential things people feel they need to have, and they are also an important device that those who can afford them can use to solve many digital and analog issues. The primary function of a phone is to communicate with people far away, but it also does a wide array of supplementary services.
You can use it as a watch, flashlight, a calendar, a calculator, a gaming device, and scour through the internet. In this day and age, phones are getting smarter than ever. Today, you can play intensely-demanding games with smartphones.
A phone being in someone's possession is now a normative part of living in modern-day society as it handles basic needs. When it comes to network and communication, getting a top-notch service provider is imperative as it affects how satisfactory or tedious your experience will be. This pushes us to the question of the day, which is if you can use your AT&T phone on a Verizon network. 
These two are standard service providers and are consistently listed among the nation's five best providers of communication services.
Let's see what AT&T and Verizon are before we get into if one can work on the other, let's see what AT&T and Verizon are.
What Are AT&T and Verizon?
AT&T and Verizon are two companies known for their services in the communication and network industry, and they give a broad range of services that move from data to phones. Back then, these two brands had different techs that they ran on, so it was harder to switch networks between them, but now, you can move to Verizon's network if you feel AT&T is too pricey for you and don't do it for you performance-wise.
Now that we know what these two brands are, we can discuss more about the methods through which you can make sure that your phone works well with Verizon so that you can shift there from AT&T.
Moving Your AT&T Phone to Verizon
You can take steps to make sure that your device is compatible with Verizon, and it is common knowledge that the two networks utilize separate software. Nevertheless, the general view is that a phone that works with AT&T could work with Verizon LTE networks are a very sophisticated version of both GSM and CDMA as they have a sort of neutrality to them. LTE is widely praised by virtually every SP worldwide due to its usefulness and efficiency. 
Using LTE, people receive quicker download speeds and a lower number of dropped calls, and a mix of both where you can make a call and browse the web simultaneously. This last perk is only for phones that have the VoLTE function. Hence, a good way to know if your AT&T phone works with Verizon is through VoLTE access.
Another thing to note for your device when it comes to Verizon wireless is the phone's eligibility. These are the terms and conditions that a phone must be able to meet before using the Verizon wireless, and they are:
The phone must be unlocked.
It must use LTE or CDMA. 
The phone must not have been reported as lost or stolen.
The phone mustn't be a smartphone.
Any phone that ticks all these boxes will be able to connect to Verizon, but if you go against their terms, your privileges and Verizon's services will be removed from your phone.
If your phone doesn't meet the requirements of Verizon, that means what you should do might be to get a new device and buy an unlocked LTE phone – It can be purchased at online stores. Verizon gives your financing if you wish to purchase a phone in their in-person or online stores, but that would mean you'd have your device unlocked till you make a full payment. 
It is also worth noting that Verizon is currently the number 1 company regarding network coverage, meaning that it will be the least of your worries. Some areas have slow networks, but getting a Verizon signal booster might fix that. Below is how you can turn your AT&T phone to Verizon.
How To Move Your AT&T Device to Verizon
There is only one way to turn your AT&T phone to Verizon, and the steps are described below:
Step #1: Phone Eligibility
Go to Verizon's website to see if your phone meets the criteria for Verizon wireless use. Keep checking Verizon's terms and conditions because they might shift as time goes by.
Step #2: Phone Compatibility
The only necessary factor that speaks to how compatible with Verizon a phone can be is if they work on LTE networks. This is particularly important when coming from AT&T, and you'll find your phone's compatibility by going to Verizon's website and using your IMEI checker. 
Step #3: Get a SIM Card
This is an obvious one, but a sim card is necessary for you to keep your private web data. You can choose to purchase the sim through the Verizon family plans or get one from their online site or in-person stores.
Step #4: Pick a Plan for Your Phone
There are many options to choose from for your data plan, and some of them are Verizon internet for low-income families, Verizon family plan, and the phone plan for seniors and kids, respectively. These are just some of the plans, though. Verizon has more that you can find on their site.
Step #5: Get Your Device Activated
After all the previous steps have been met, the next thing is to activate your phone with the Verizon system. You do this by going to their official site and using your account to activate; head over to the navigation panel and get it activated.
Summary
In this article, we learned about AT&T and Verizon brands, if you can go from one to another, and how you could move your phone from AT&T to Verizon. 
Frequently Asked Questions
Can my non-LTE AT&T phone work on Verizon?
Verizon wireless works only on AT&T devices with LTE capabilities, so no.
I am located in a remote area. Will Verizon work?
Yes. Verizon has the highest network coverage globally and even has options for prepaid and postpaid.