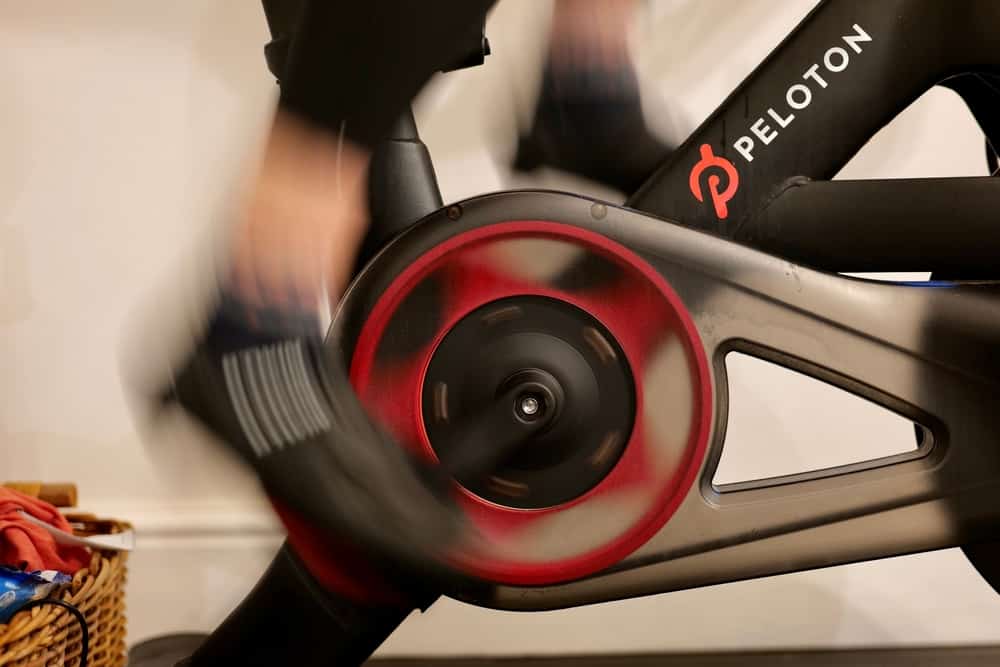 Peloton users, we have good news for you! Instead of using third-party applications to monitor your workout on the Apple Watch, you can now use Peloton's own application within the Apple Watch.
Earlier, Peloton did not provide support for normal bike and treadmill sessions on Apple Watch. The Apple GymKit offered was accessible through Peloton's Bike+ application. But with the latest release, home workout people and gym goers can access Peloton's wire range of workout sessions in their Apple Watch.
Peloton recently announced the integration of its application with the Apple Watch. You can access all the workout modes and get a detailed analysis of your workout session within your Apple Watch.
If you want to know about the installation and accessibility of Peloton in the Apple Watch, you have arrived at the right palace. Here, we will discuss the usage of the Peloton app on your Apple Watch. Continue below to know it in detail.
What Are the Latest Developments Regarding Peloton?
Peloton is arguably one of the best fitness apps out there. It provides an array of home workout regimes. People have been praising Peloton's workout modules for years. But, earlier, Peloton workout regimes were not accessible or used through the Apple Watch. Instead, people need to rely on third-party applications to monitor their heart rate, distance covered, and other key elements of a workout session.
But to add joy to their customers, Peloton announced its integration with Apple Watch.
Users can now track their progress and analyze their performance in Peloton's Bike, Bike+, Tread, or App. You can monitor heart rates, close the rings, and check to Strive scores with just one tap.
How To Connect Peloton to Apple Watch
Before you take all the benefits of Peloton's workout regimes, you need to have the app installed on your Apple Watch. Installing and settings up the application isn't complex. Below are the steps to do it.
Download the Peloton application onto Apple Watch and iPhone.
Take your iPhone and open the Peloton app.
Locate more on the top-right side, and tap on "More".
Select "Add Ons" > "Apple Watch".
Tap on "Set Up".
Click on "Connect to Health App".
After you have entered the Health app, choose "Turn On All". Through this, Peloton will be able to access your data.
Reopen the Peloton application once you have granted permission (Active Energy and Resting Energy data).
Choose "Done" to save your settings.
Wake your Apple Watch up and open the Peloton app.
Allow permission to send notifications.
What Does the Peloton App Track?
Peloton is popular for many reasons. Among them, the revolutionary Strive score (a personal metric that tracks the hardness of your workout session using an expert mechanism) is the best. With the integration of the Peloton app with the Apple Watch, you can check your Strive score easily. Moreover, the application will track your heart rate and other crucial metrics while working out.
You can also check your previous workout sessions, burned calorie amount, and other vital data from the application.
What Are the Prerequisites To Using Peloton on Apple Watch?
There is not any special upgrade you need to make to use Peloton's app on your Apple Watch. It is currently compatible with Peloton Bike, Peloton Bike+, Peloton Tread, and Peloton Tread+. However, you need to be wary of compatibility.
If you are facing any issues with the integration, you need to update the latest version of the Peloton Bike or Tread app and have the newest iOS Peloton app version.
Also, you need to have Apple WatchOS 6 or newer and iOS 13 or newer installed in your Apple Watch and iPhone, respectively.
Wrapping Up
Peloton app's integration with the Apple Watch has come as a sigh of relief for most of the users. While Peloton is one of the best home-workout applications, it lacks the support of the most popular smartwatch on the planet. This official integration allows users to easily track their workout metrics without other third-party applications.
Frequently Asked Questions
Can I use my Apple Watch as a heart rate monitor for Peloton?
Yes, you can. With the latest announced integration with Apple Watch, you can monitor your heart rate whenever possible. Remember that it works with the Tread, Bike, Bike+, or the Peloton app.
Why is my Apple Watch not working with Peloton?
A connectivity issue is the most common reason for your Apple Watch not working with the Peloton application. Ensure to enable Bluetooth and Wi-Fi on your device and maintain the same user profile in Peloton's application. 
Do I need the heart rate monitor for Peloton?
No, it is not required. The Peloton app has an in-built heart rate monitor.