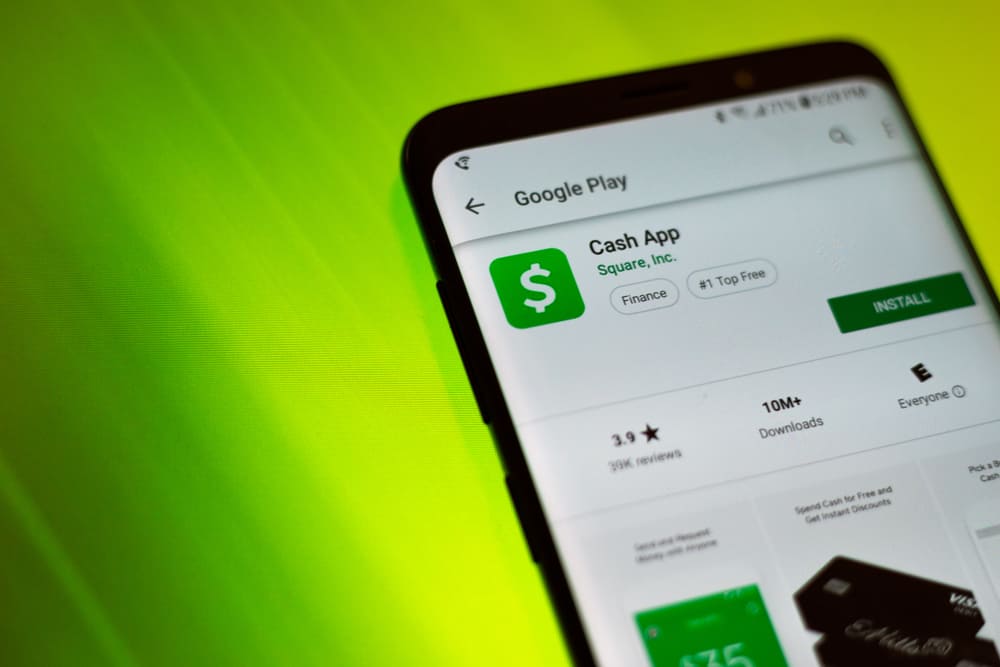 The Cash App makes it easy to make payments online and anywhere, taking away the hassle of carrying cash around with you, especially if it's a big amount. And all you need to be able to use the app is your smartphone and a stable internet connection. With these two things, you get access to a digital wallet that you can load up with your preferred currency, like euros or dollars, and spend it. The best part? You can send and receive money even without your SSN.
To use the Cash app without SSN, go to the Send Money tab and choose "I don't have an SSN." Enter the amount you want to send and the recipient's phone number. Next, tap on "Send," and you're done.
Despite what many people believe, it's possible to use the app even if you don't provide it while signing up for the app. You can even send or receive a limited amount of money without your SSN. 
But you will need it if you want to send or receive money without any limits and avail of other benefits. Here are more details about it. 
Importance of SSN for the Cash App
Your SSN or social security number is what the government uses to track your lifetime earnings and determine your social security benefits. It's also a way of identifying yourself when applying for products like a credit card or opening an account. So why does the Cash app need it?
The app is a digital banking service provider operating under the terms and guidelines of Sutton Bank. Just like a physical bank requires your SSN to protect the funds from scams, the Cash App asks for it so that it can uniquely identify you. The Cash app asks for your SSN for the following reasons too:
To ensure that the right user gets access to an account.
To allow users to withdraw their cash from any ATM.
To allow the buying and selling of Bitcoin.
To allow users to trade stocks.
To help business users pay their taxes using Form 1099K.
To give Cash card users a boost along with some extra discount. 
Of course, you can still download the app and create your account without providing your SSN. However, you'll be an unverified user and stay that way until you provide your SSN. You'll still be able to receive and send money with the app, even if you're an unverified user. You'll also be able to link your credit or debit card to make transactions and use the virtual debit card feature to pay at online stores. 
However, you will need to stay within limits. Without being verified, you'll only be able to send $250 and receive $1000 in a week. There are some other limitations as well. For instance, you can't activate or even get the Cash app card unless you're verified. Similarly, you can't get instant tax refunds, enable direct deposits, or get stimulus checks from the IRS. These benefits are only available to verified Cash app users.
How To Use Cash App Without SSN
As we mentioned before, sending and receiving money using the app is possible without putting in your SSN. Here's what you need to do:
Download the app and sign up using your email.
Enter your debit card information to connect it. 
Tap on "$" on the home screen and tap on the "Send" button. Choose "I don't have an SSN".
Enter the amount you want to transfer. Ensure the amount you enter is below $250 because you can't send more than that as an unverified user. 
Choose the recipient from the contact list and tap on "Send" to transfer the money. 
If the app fails to follow through with the transaction, make sure you haven't reached your limit of $250 for the 7-day period. That seems to be the problem for most failed transactions.
Summary
It is entirely possible to use the Cash App without providing your SSN. The only catch is that you'll have access to limited benefits and have to stick to the limits set by the app for unverified users. Unless you provide your SSN, you won't be able to send more than $250 or receive more than $1000 in seven days. 
We've mentioned the benefits of providing your SSN above. It's up to you to decide whether you want to use the app with your SSN or without it.