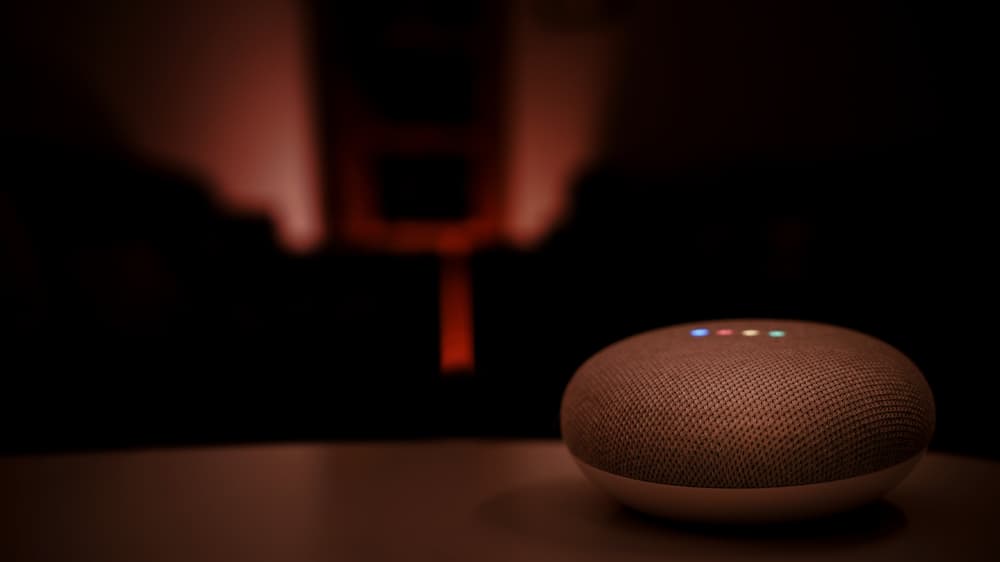 Google Home integrates your home appliances with a single device taking housekeeping to the next level. That is when you have the Wi-Fi coming in, all nice and dandy. But when there's a power outage or the Wi-Fi isn't working, you are dead in the water. In such desperate times, the natural question is, how can you use Google Home without Wi-Fi?
If you have a cellular connection, you can use it as a mobile hotspot instead of the Google Home app. Although it wouldn't work as well as your Wi-Fi, it'll be a good enough workaround. Also, you can use several Google Home features via Bluetooth. Keep in mind that these are temporary workarounds and won't provide you with a stable and smooth experience for long.
In this article, I'll talk in detail about how you can utilize many features of the Google Home app without a Wi-Fi connection.
Method#1: Using Mobile Hotspot
When your Google Home isn't connected to a Wi-Fi network, you'll see a "Problem connecting" or "Trying to connect" message on the Home screen. The trouble is without Wi-Fi, you can't access your cloud data. But there's a workaround if you have a mobile device with cellular data.
Here's what you can do to make it work.
Turn on your hotspot on your iPhone or Android that has cellular data.

For an iPhone, you need to go to Settings > "Personal Hotspot". Here, set up a password, select the maximum number of users allowed, and turn the hotspot on. 
For most Android devices, the procedure is similar.

Go to a second device. It could be a tab, phone, PC, etc.
Go to Wi-Fi Settings. 
Select your phone's hotspot, enter the password, and connect to it. 
Open your Google Home application. 
Click the "Setup devices" option.
Select your phone's hotspot. 
After a few trivial steps, the Google Home will connect to the hotspot. With this setup, you can control and run almost everything except video content.
Be aware of one thing. Your device can update apps and download other stuff in this while. So, either turn off updates during this period or ensure you don't run out of data.
That being said, a Wi-Fi connection provides better functioning than mobile data. So, you should naturally expect a lot of lagging when operating Google Home on a hotspot. In a nutshell, it can work as a temporary workaround but cannot be workable for long.
Method#2: Using Bluetooth
While without an internet connection, most of the features of Google Home don't work. You can still play music, audiobooks, etc. To do so, you'll need to pair it with your mobile's Bluetooth.
Here's what you need to do.
Open the Google Home app.
Navigate to the "Devices" option.
Select the "Paired Bluetooth devices" option.
Tap on "Enable pairing mode".
Go to your phone and pair it with the devices via Bluetooth.
Once that's done, you can use the speakers to play music from your mobile, streaming services, or audiobooks. Again, that could only serve you as a temporary workaround. You'll have to get your Wi-Fi connection fixed after all.
Conclusion
In short, you can utilize your phone's hotspot if you've got enough data in place of the Wi-Fi connection. Apart from the video content and a little lagging, the hotspot will work out great. Also, you can listen to music and other audio content by connecting to the audio devices via Bluetooth.
Frequently Asked Questions
Can I use Google Home Mini as a speaker?
Yep! You can use Google Home Mini or their Google Home apps, for that matter, as Bluetooth speakers. To do so, go to the Google Mini app. Choose the specific speaker you want to use as a speaker. Tap the Settings icon on it. Go to "Paired Bluetooth devices" in the "Audio" head. Here, toggle on the "Enable Pairing Mode" at the footing. Now, you can connect to the speaker through your mobile or other device using Bluetooth.
How do I pair Google Nest with a Bluetooth speaker?
For connecting Google Nest to a Bluetooth speaker, first, turn your Bluetooth speaker on. Press the pairing button on your speaker. Make sure it's in pairing mode. After that, go to the Google Home app. From the Home screen, tap the device you want to pair the speaker with. In the next tab, tap the "Settings" tab. Follow "Default music speaker"> "Pair Bluetooth speaker". It will scan for the available device. From the list, click on your Bluetooth speaker. Voila! You've got the speaker paired with Google Nest.