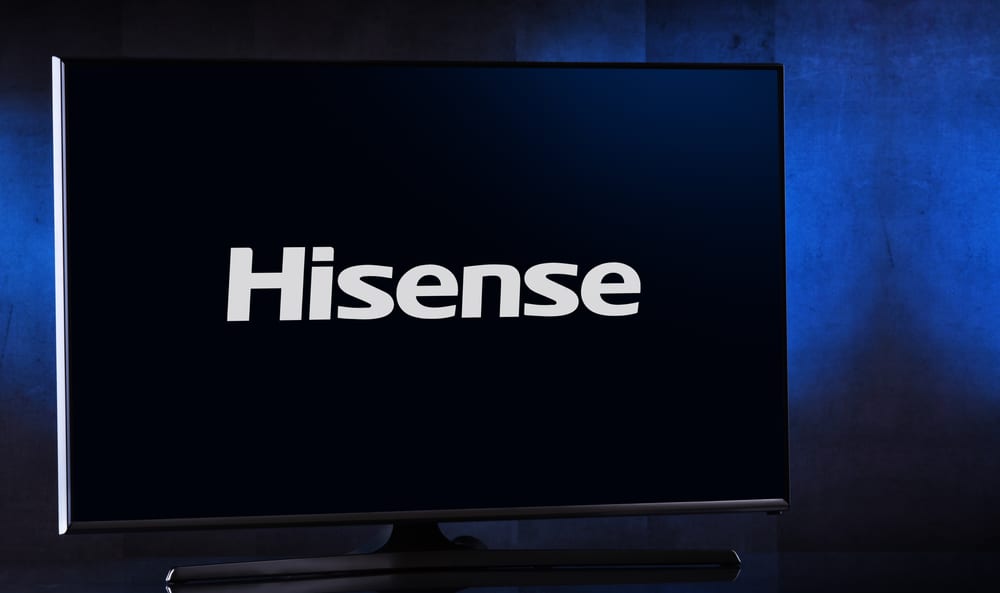 Hisense TVs are among the best options to enjoy clear image quality, sharp colors, and decent blacks, all without paying a fortune. But there comes a time when our remote gets misplaced, or we can't even remember where we kept them the last time. So, what do we do, and how do we control our smart TV without a remote?
Thankfully, the new smart TVs from Hisense are also equipped with an Android platform. Hence, we can use our Android smartphones to communicate with our TV just as we do with a remote. Apart from using our smartphones, we can use the Roku App, which is suitable for both Android and iOS users. Lastly, a simple way to use a Hisense TV without a remote is to use the bottoms on your TV.
Whether you've lost your remote or you want to find an easy way to control your Hisense TV without needing one, this guide has got you covered!
Today, we'll provide you with a brief guide that walks you through all the different methods and shows you how to use Hisense smart TV without remote controls. So without further ado, let's dive right in!
How To Use Hisense Smart TV Without Remote
The following methods are the different ways to control your Hisense Smart TV without a remote.
Method #1: Using Android Smart TV Remote Apps
The first and most popular method to control your Hisense Smart TV is by using your smartphone.
What you need to know here is that most remote controls, including Hisense, use infrared waves to control the device.
Luckily, there are plenty of Android smartphones out there that have an Infrared blaster built into them, allowing them to double as a remote control for almost any compatible device.
Step #1: Make Sure that Your Phone Has an IR Blaster
You can check your phone's specifications online and see if they have an infrared sensor/blaster. Some of the most popular phones with this feature include:
Xiaomi Redmi Note Series
Xiaomi Mi Series
Huawei P50 Pro series
Vivo X70 Pro Plus
Poco X3 Pro and GT
In most phones with an Infrared blaster, you'll find a glossy dark circle at the top of the phone. However, you can always make sure by checking your phone's specifications through GSMArena.
Step #2: Download a Smart Remote
If your phone does have an IR Blaster, start by downloading a smart remote app. We recommend using MiRemote because it has a clean and user-friendly interface and a constantly updated list of supported devices.
Step #3: Pick the Right Remote for Your TV
After accessing the app, choose a "TV remote" and select "Hisense" from the available brands.
The app will instruct you to test the available remotes. Once your TV responds to the expected button correctly, save your chosen settings and pair the remote.
After that, you'll be presented with a complete layout of buttons that you can use to control the remote, which is pretty similar to a fully-fledged remote.
What's great about this method is that it's super convenient because we always have our smartphones on us, which is why many people use these apps as their primary way of controlling the TV.
Method #2: Using the Built-in Buttons in the TV
Next up, we have the fundamental way to control your TV, which is simply through the built-in buttons that are found on the smart TV itself.
Of course, the exact location of these buttons will vary from one model to the other. However, in most Hisense TV models, the button is usually at the bottom of the back of the TV.
You can either look for the button yourself by checking the bottom, sides, and back of the smart TV or check the TV's manual, either online or the one that comes with the device.
Pressing the button usually turns the TV on, and you can use the button as a joystick to go left and right, change volume, or hold the button for a couple of seconds to turn the TV off.
As you can see, this method can be rather inconvenient because you'll need to approach the TV to control it. It also has limited capabilities, so it qualifies as a last resort only, and you can't rely on it as a standard method to control a modern smart TV.
Method #3: Using WiFi Using Roku App
If your Hisense Smart TV uses RokuOS as its operating platform, you'll be able to use this method to control your TV.
The unique thing about this method is that you can control your TV anywhere as long as you're connected to the same WiFi router as the TV.
In other words, you can simply turn the TV On or Off, control the volume of the TV, etc.. from other rooms in your house or office.
The only drawback of this method is that it's only bound to Hisense TVs that use the RokuOS, and you need to have a remote when you set it up for the first time.
Here's how to do it:
Connect to the same WiFi network as your TV.
Run the app and locate your TV, usually called "Hisense Smart TV," followed by the model number, and click on it to connect to the TV (your TV may require granting permission of access by the app).
The remote control button should be visible to you. As soon as you tab it, you'll be able to control your Hisense Smart TV through WiFi fully.
Method #4: Using Home Assistants
Lastly, you can control your Hisense Smart TV directly through your voice. You will need a home assistant like Alexa or Google Home.
You can use Google Home through your smartphone by downloading the app from the App Store or Play Store.
After downloading the app, you'll need to choose the device you want to connect to. Your TV should be detected if you're connected to the same WiFi.
When the two devices are connected, you can easily control the TV through your Voice by clicking on the microphone icon at the bottom and giving commands, such as "Hey Google, Turn off the TV."
Conclusion
There you have it! A complete guide that shows you all the different methods that you can use to control your Hisense Smart TV without needing a remote control.
Keep in mind that you don't have to stick to one of these methods, as you can try all of them out and settle on the combination that you're satisfied with.
Moreover, if you want a replacement Hisense TV remote, you can go for this Universal Hisense TV Remote, which is compatible with all models of Hisense Smart TVs.