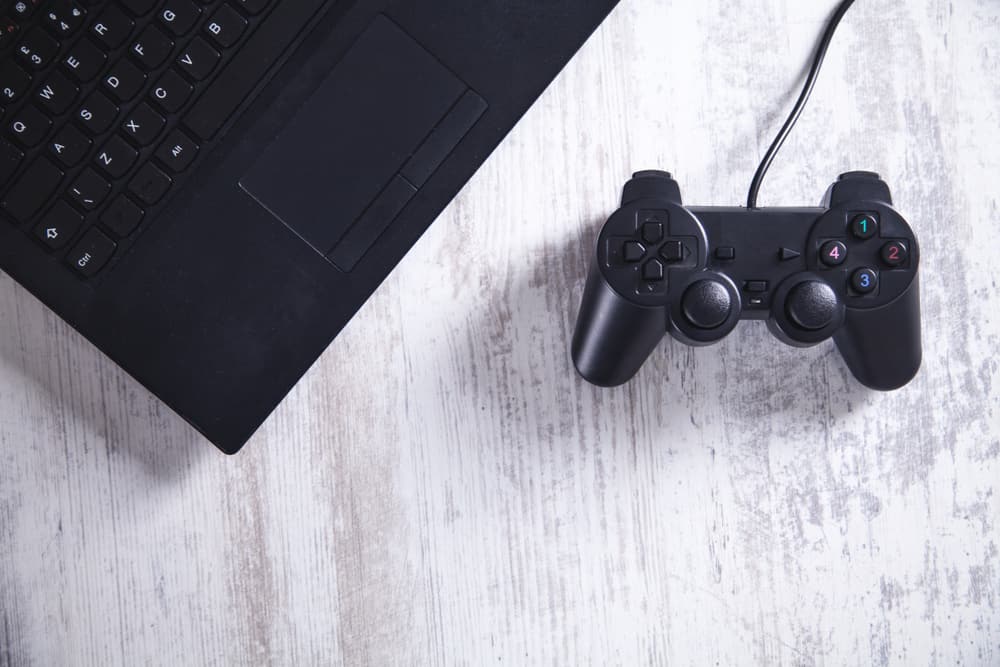 Is someone else in your house occupying the TV? Are you wondering if you can use your laptop as a monitor or display screen for playing PS4? Do you wish to connect PS4 with your laptop and be able to start playing with a laptop as a monitor instead of a TV?
A simple answer is "yes." You can use your laptop as a monitor for your PS4. But the twist is that it is just more complex.
Several methods can be used to make a laptop a display screen: capture cards, HDMI cable, or streaming service/ remote play. The first two are the simplest and preferred methods. Using a laptop as a monitor with an HDMI cable is tricky since most laptops don't have HDMI In ports.
Let us get to the easy and fast resolution methods to the problem.
Method #1: Connecting via Video Capture Card
A video capture card is a small device that allows you to see content on another device. It is essential when streaming or recording on a PC using an external device. You need to follow the below-given steps to connect your laptop to PS4 to display the game.
Step #1
Put the video capture card into the laptop's USB port, and install the program. For this purpose, you can use an S-Video connection cable. Install the software with a video card for the capture card to function.
Step #2
The next step is to connect the HDMI-out cable to the PS4 device and the HDMI-in to the video capture card.
(Once your PS4 is connected, turn the console on and run the video capture card software on your laptop.)
Step #3
You should now see your console display on your screen, and you're ready to play.
Method #2: Connecting via HDMI Cable
Using a laptop's screen for the PS4 by connecting your laptop and PS4 with an HDMI cable is impossible in nearly all cases.
This is a trickier way of using a laptop as a display screen while playing PS4 because generally, all laptops have an HDMI out port, meaning the laptop can display its screen onto other devices with an HDMI in port. This, in simple terms, means that you cannot directly connect your PS4 to the laptop.
But there's an alternative to this to play PS4 games on your laptop, for which the only precondition is that you have a good internet connection of at least 7 Mbps. If you have this, you can use the Remote Play functionality (explained as method 3).
You can use your laptop as the monitor of your PS4 directly by inserting an HDMI cable only if the HDMI port of your laptop contains both the input and output features.
You can work around this by buying a capture device with an HDMI input and connecting it to your laptop using Thunderbolt or a USB. The only issue might be higher latency, the input lag of up to one second.
Method #3: Connecting via Remote Play
In simple terms, Remote Play is a streaming service offered by Sony. This allows PC and Mac users to enjoy PS4 gameplay on their monitors and laptops. All that you have to do is simply go to Sony's website and download the latest Remote Play app version on your laptop. Make sure to select only that version of the application which is compatible with your operating system.
Step #1
After the app gets installed, you will have to switch on your PS4 and click "Console Settings". Now you should be able to allow a Remote Play connection by clicking on the "Enable" option from the Remote Play "Connections" settings.
You'll need to keep your console on to use Remote Play, but you can also leave it in rest mode to save power.
Step #2
Connect your PS4 controller to your laptop once the light flashes. It will take some seconds to pair.
You can connect PS4 to your laptop wirelessly by holding the PlayStation and Share buttons simultaneously on your controller.
Step #3
Once you are done with these steps, open the Remote Play app on your laptop, and log in using your PlayStation Network account details. While doing this, make sure that your PS4 is switched on; otherwise, you won't be able to connect the console to your laptop.
After all these steps, you would be able to play PS4 games on your laptop without the hassle of waiting for the TV to get free.
Conclusion
To conclude, an HDMI cable can be used to connect PS4 directly to your laptop only if it has an input port which is not the case with most laptops. Out of the other two methods, we recommend using the Remote Play as it is an official alternate gaming-streaming solution by Sony itself. However, both of these methods are convenient and easy to implement.
Frequently Asked Questions
Which is the most preferred way to use a laptop as a display screen for playing PS4?
We recommend using the Remote Play as it is an official alternate gaming-streaming solution given by Sony.
Will PS4 run as smoothly on the laptop as it does on the TV?
Using any of the three methods (HDMI cable, video capture card, or Remote Play) mentioned in the above article requires a strong internet connection for the game to run smoothly. Otherwise, there will be a lag between your controller and the display screen. Also, if your laptop is an older model or has an older version of the operating system, it might hang while you connect the PS4. So ensure to adjust the FPS and resolution. 
How can I know if my laptop has an HDMI Input or Output port?
Though this can be a little trickier, you can check your laptop's specifications for this. Another way to check this is that if you can connect your PS4 directly to your laptop using the HDMI cable, then it is HDMI Input else HDMI output. 
Will the PS4 games run and look as good on the laptop as on TV?
The look of the game depends totally on the resolution of your laptop, and the refresh rate determines if the video of the game will lag or not.