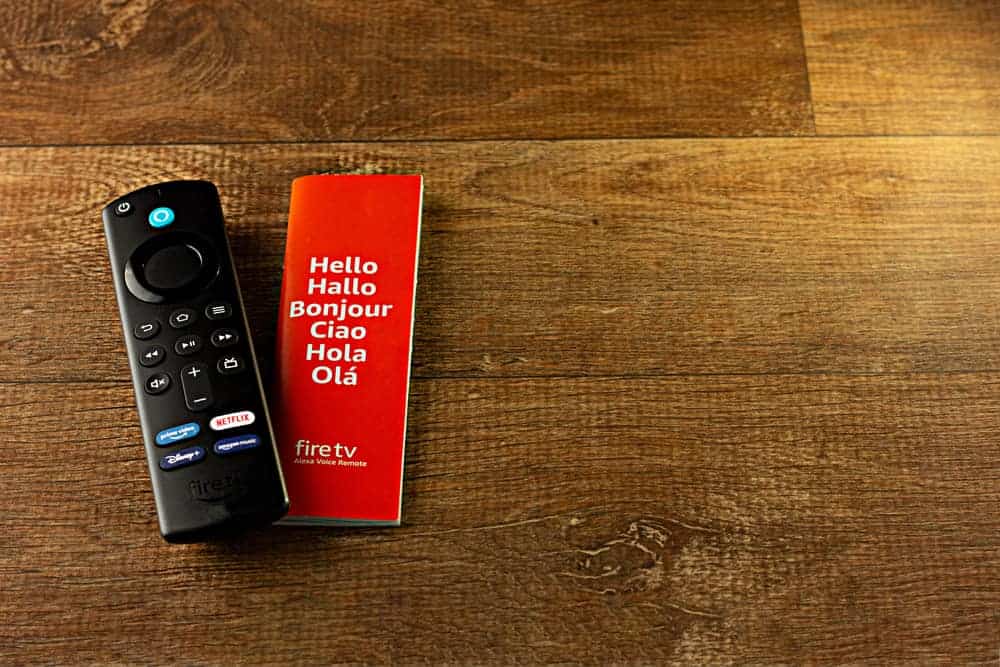 Firestick has revolutionized the TV experience for the masses since its launch. With its ability to allow users to access a ton of on-demand services, it has gained the love of many households worldwide. However, no matter how amazing these on-demand services might be, sometimes all a user wants to do is just relax and watch Regular TV.
Yes, you can watch regular TV on Firestick. However, you need to use a few workarounds due to the absence of a traditional coaxial cable used to watch regular TV.
However, remember that all these above-mentioned workarounds will require a good internet connection as Firestick is an online streaming service. Therefore we need to keep in mind that you won't be able to access regular TV from a Firestick with no internet connection.
Now that you have made it this far, let me help you set up everything you need to watch regular TV on your Firestick. The mentioned methods are tested by us and can be used to watch Regular TV on your Firestick.
Method #1: Using Paid Streaming Services
As Firestick is a streaming media device, the very first method is a no-brainer. All you need to do is get your desired streaming service. Streaming services such as Fubo TV allow users to select from an array of channels. However, there is a catch, and it's the streaming services' monthly subscription fee that you will need to pay.
If you are ready to pay the price for a streaming service, just make sure it caters to all your needs. So, without further ado, here is how you can install a streaming service on your Firestick.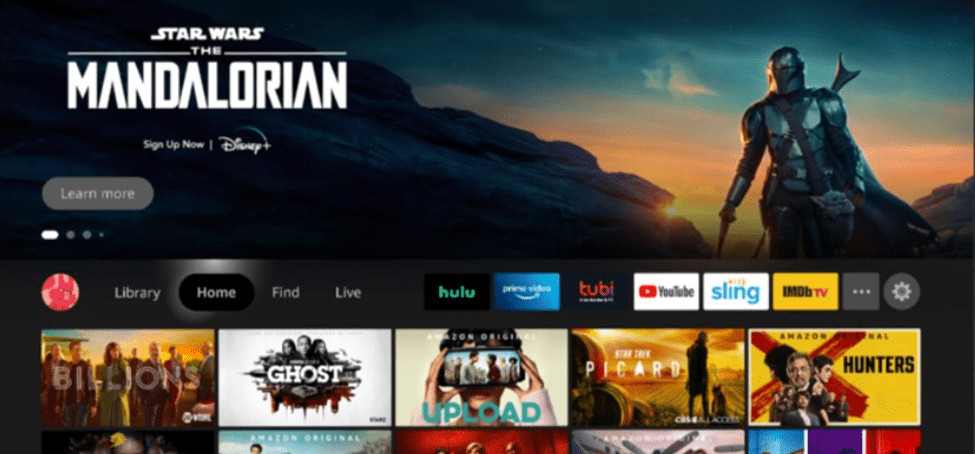 Click on the Search Button on your Firestick Remote.
Inside the Search Bar, select Apps and type your desired app.
Click on the App and press download to install it.
Now go to your Home Menu, and you will be able to find the app you downloaded there.
Method #2: Using Free Streaming Services
If you are someone who isn't looking to give away his hard-earned money to watch some Regular TV, this method is for you. However, let me warn you that the quality and performance of these streaming services are nothing compared to a service like Netflix.
To download a free streaming service on your device. The first thing you need to do is download the Downloader app on your Firestick. You can do it by:
Accessing your Search Bar from your Home Menu.
In your Search Bar, type in Downloader.
Now press download to install the Downloader App.
Installing APKs on your Firestick
The Downloader app allows its user to download APKs from the internet, which can not be accessed from the Firestick store. However, these APKs require permission from your Firestick to install them.
These permissions can be given to the Downloader app by doing so:
Go to your FireTV.
Navigate to Developer Options > Apps From Unknown Sources.
Lastly, turn on Apps from Unknown Sources.
Now, to watch Live TV on your Firestick, all you need to do is download Live NetTV on your Firestick, and you are good to go.
Allowing unknown app sources to be installed on your device can be hazardous for your Firestick security. So be wary of the packages you are trying to install on your device.
Installing Live NetTV Using Downloader
There are many apps out there that allow users to access live TV with the touch of a button. But for the sake of this guide, we will be using Live NetTV to access live TV from our Firestick. However, you can use any app that suits you.
To install Live NetTV on your Firestick, you need to:
Copy the URL for Live NetTV APK.
Open the Downloader App and enter the URL.
Press Install to get the App.
Once you install the Live NetTV on your Firestick, go to your apps. In your apps, navigate to Live NetTv and open it. Here, you will be able to choose from a vast array of live TV channels.
Summary
Firestick right now is one of the best ways to consume content on your TV. The content it provides isn't only limited to on-demand streaming services. If you are ready to tinker with your Firestick a little, it can also provide you with the ability to access regular TV as well. We hope that by going through this guide, you will be able to access regular TV from your Firestick with ease.
Frequently Asked Questions
How can I watch regular TV on Firestick for free?
To watch Regular TV on Firestick for free, you need to have third-party software like Live NetTV. Live NetTV allows its users to select from a list of 700+ channels to choose from. To get Live NetTV on your Firestick, install its APK with the help of the Downloader app.
Can you watch live local TV on Firestick?
As of right now, you cannot watch your local TV on a Firestick without the help of third-party software. So to answer your question, yes, you can watch your local TV on Firestick. However, doing it requires a good internet connection and a little bit of tinkering with your Firestick.
What is the best app for free local TV?
As of right now, one of the best apps you can use to watch free local TV is crackle. Crackle has one of the biggest libraries to choose from when it comes to entertainment. Therefore, if you are looking for an amazing free local TV app, Crackle is the right call for you.