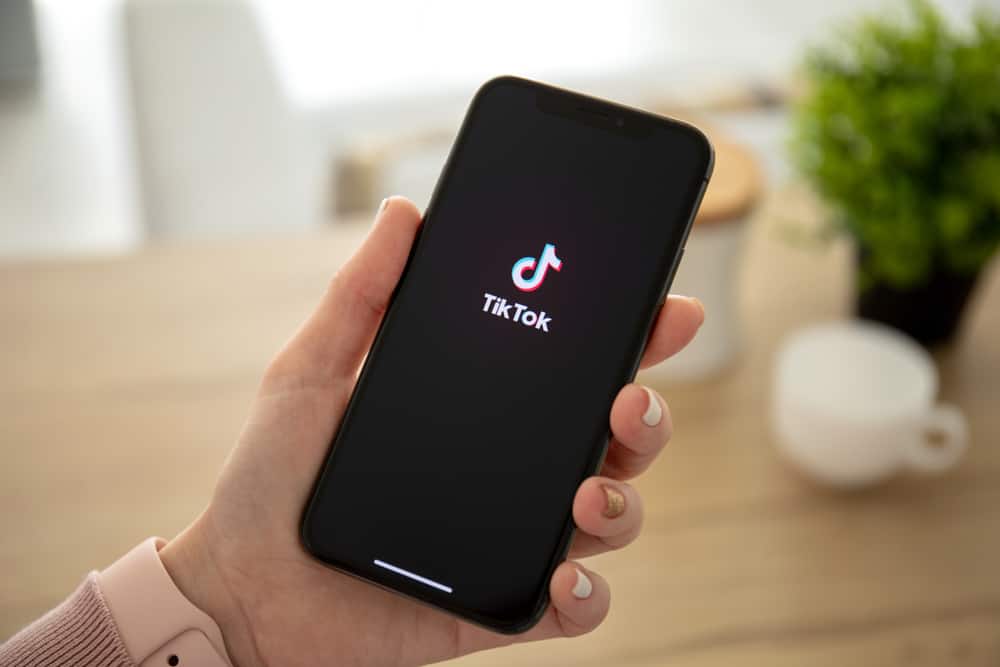 TikTok is one of the most trending video-sharing platforms. Users can create new videos, edit them, and then share them with others on TikTok. The video duration can be anything between 15 seconds to 10 minutes. After web and mobile support, TikTok is now available to stream on smart TVs.
To watch TikTok on a smart TV, go to the associated app store of your respective TV and search for TikTok. Install the application and then launch it. After logging in to the TikTok TV application using your credentials, you can stream TikTok videos on your smart TV.
Most users use the mobile version of TikTok, but a platform specifically meant for watching videos will give the best user experience on bigger screens. That is where TikTok for smart TV comes in. We will go through a step-by-step guide on how to watch TikTok videos on smart TV. We will also discuss some TikTok TV FAQs at the end of this article.
Watching TikTok on a Smart TV
All of us are familiar with the hassle of wanting to show a funny video to friends or family members and how awkward it can get when you have to take your phone to everyone one by one. This simple trick to share the TikTok experience with everyone in the living room is to watch TikTok on the smart TV.
Watching videos on the big TV screen adds to the user experience.
You will need an active internet connection to install and use the TikTok TV application. So before proceeding with this method, ensure your smart TV has a stable internet connection.
Follow the below steps to watch TikTok on a smart TV.
Step #1: Install TikTok on Your Smart TV
A TikTok TV application is available for download on all popular smart TV brands (i.e., LG Smart TV, Google TV, Samsung Smart TV, Android TV).
The first step to watching TikTok on smart TV is to install it on your respective TV. To install TikTok on your smart TV, follow the below instructions.
Go to the "Apps" menu.
Search for "TikTok".
Press "Install".
TikTok will be installed on your TV as soon as you hit the "Install" button. Wait for the application to download and the installation process to finish before proceeding to the next step.
Step #2: Launch TikTok
After installing TikTok on your smart TV, go to the applications menu again and look for the TikTok icon. Click on it to launch the TikTok TV application.
Step #3: Watch Now or Login to TikTok
After launching the TikTok TV app, you can either log in to your existing TikTok account or start watching videos without signing in.
To watch TikTok videos without having to log in to your smart TV application, click on "Watch Now" from the TikTok TV home screen.
If you want to access your own TikTok account on the TikTok TV application, you can click on "Log in" and use your TikTok username and password to log in.
Using the above-defined method, you can watch TikTok videos on your smart TV and enjoy surfing videos on a big screen.
Conclusion
TikTok will soon become the most used social media platform as it is currently competing with giants like Facebook and Twitter. When watching videos, the bigger the screen, the better. So when TikTok announced its smart TV application, it opened new horizons for users to enjoy the video-sharing platform.
The TikTok TV application can be installed on most smart TV brands. All you need to do is search for the TikTok TV app from the application menu of your respective smart TV and install it. And after logging in, you can enjoy your videos on a big screen.
Frequently Asked Questions
Which version of LG Smart TV will run TikTok?
All LG Smart TVs with the webOS 4.0 or higher versions will run the TikTok TV application.
Can I watch TikTok TV without an account?
After you have installed the TikTok TV application, you can either log in to your TikTok account or "Watch Now" to start watching TikTok videos without having to log in.
Can I watch TikTok Live on a smart TV?
Yes. If you have downloaded the TikTok TV app on your smart TV, launch the application and then go to the TikTok Live section of the application to watch your favorite live stream.
Is the TikTok TV application available on Roku TV?
Unlike most smart TVs, the Roku TV app store does not yet have the TikTok TV application. So to use TikTok TV on your Roku Tv, you will have to download it using a third-party option. But only proceed with this method if you trust the source; otherwise, you might compromise your privacy.