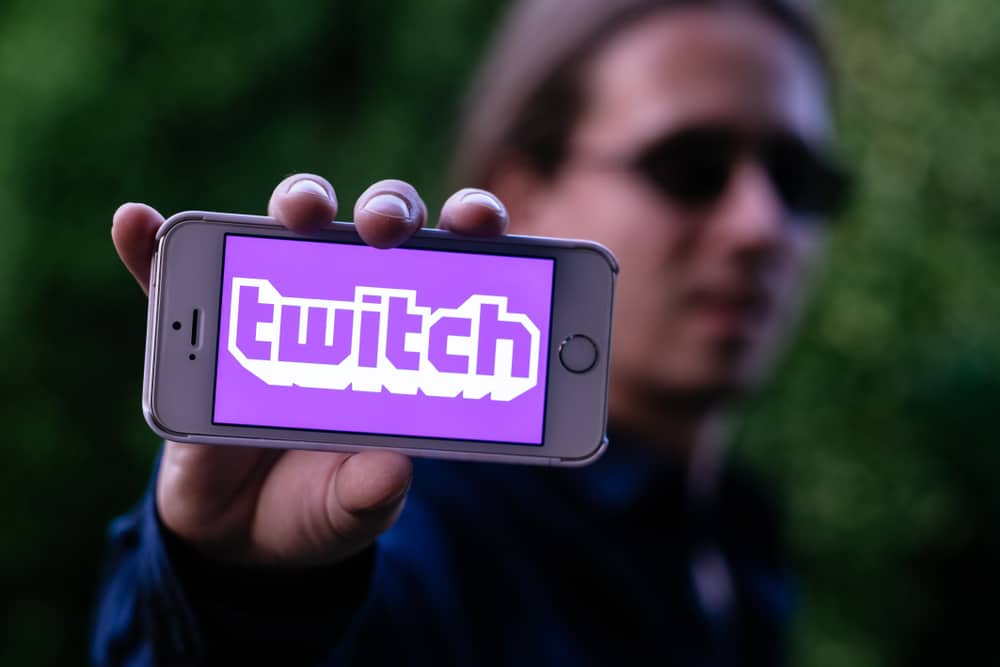 Twitch is among the most popular streaming platforms for gaming and gaming-related content. It's because of this that gaming enthusiasts especially love this streaming platform. This is no surprise considering Twitch allows gamers to stream Esports and gaming videos live. This app allows you also to follow your favorite gamer and chat live while playing against them. 
But despite having such fantastic content, watching Twitch on your Smart TV is far from straightforward. Luckily, you can still follow a couple of methods to watch Twitch on your smart TV, and the popular methods to consider are:
– Use the Tubio app 
– Get an Android TV Box or Android TV 
– Screen mirroring
With any of these solutions, you'll be able to watch Twitch even though it isn't supported by Smart TVs on the market today. 
Without further ado, here's a deeper look at these different methods you can watch Twitch on your smart TV. Let's get started. 
Method #1: Screen Mirroring
A simple way to stream your favorite content on Twitch is through screen mirroring. This feature is supported by different brands of smart TVs, such as Sony, Samsung, LG, and even Android TVs. Besides screen mirroring, this feature is known by many other names, including: 
Mirror Sharing. 
Screencast.
Wireless display. 
Multiscreen. 
Miracast. 
Screen Share. 
This method doesn't require any upfront investment and is today available in many smartphones. Here are the steps you need to follow during screen mirroring. 
Confirm your smart TV and smartphone are linked to the same Wi-Fi network. 
Take a look at the screen mirroring option on your smartphone. If you're using an Android TV, look for the option "Cast" or "Screen Projection". But for Samsung TVs, you should check for the option "Smart View". 
Check for the available TVs where you want to share your screen. After that, click on the TV you want. 
After your smartphone's screen is displayed on your smart TV, launch the Twitch app on your smartphone to play the content you want. 
If you watch Twitch using this method, the video quality will be a lot lower, and the audio will sometimes delay. Because of this, screen mirroring isn't the best way you should watch Twitch on your smart TV.   
Method #2: Android TVs or Android TV Boxes
You can also watch content on the Twitch app, for instance, talk shows, TV series, music, or artwork creation on your Android TV. Some of the supported Android TVs include: 
Phillips Smart TV
TCL Smart TV
Mi Smart TV
Sony Smart TV
Panasonic Smart TV
Hisense Smart TV
Skyworth Smart TV
Alternatively, you can use supported Android TV boxes such as: 
DIRECTV STREAM Box
H96 MAX
NVidia Shield TV
AT & T TV Box
Skystream Pro
And to start enjoying any content on Twitch using Android, here are the steps to follow:
Go to your Android TV's home screen and tap on the "Apps" tab.  
Launch the Google Play Store. 
Click on the Search bar and enter "Twitch". 
Tap on the Twitch icon. 
Press "Install" to initiate the download of the Twitch app. 
After installation is done, tap on "Open". 
Enter your username and password to sign in to your account. 
An activation code will be sent to your gadget. 
Go to "Twitch.tv/activate/profile" from a browser and enter this code. 
The Twitch app will display on your Android home screen, and you can click on it to watch gameplay videos and live streams, to name a few. 
Method #3: Use the Tubio App
If you want to cast Twitch to your smart TV, the Tubio app, available on both Apple and Android smartphones, is a great place to start. The use of this third-party app is one of the simplest ways you can start watching Twitch content. This method is also ideal because you don't need to pay any money to watch Twitch on your smart TV. 
The steps you should follow during this process are: 
Confirm both your smart TV and smartphone are connected to the same Wi-Fi network. You must do this because the internet connection is the only way your smart TV and Tubio app can be connected. 
Once you've established the connection, the Tubio app will pair your smart TV and smartphone. 
After that, download and install the Tubio app on your smartphone either from the Apple or Android app store. 
Create an account and consequently launch the Twitch app.  
Tap on the small TV icon on your smartphone's list of televisions connected to a similar network as your smartphone. Choose your smart TV. 
In the address bar of your Tubio app, enter "twitch.tv" in the URL and choose it from the presented results. 
Select your preferred stream and tap on it, making it also cast on your smart TV. 
The best thing about this method is the video quality isn't compromised. Therefore, you can continue watching your favorite content in HD quality.   
Summary 
If you're a gamer and want to fine-tune your gaming skills, Twitch is the perfect app as you to stream intense online battles and showcase your gaming skills. But if you want to enjoy watching your favorite content optimally, there's no better way to do this than watching Twitch through your smart TV. 
To enlighten you on the different ways to do this, detailed above are some approaches to consider when using the Twitch streaming portal. Therefore, you'll have a more exciting and fun experience watching content on the bigger screen.