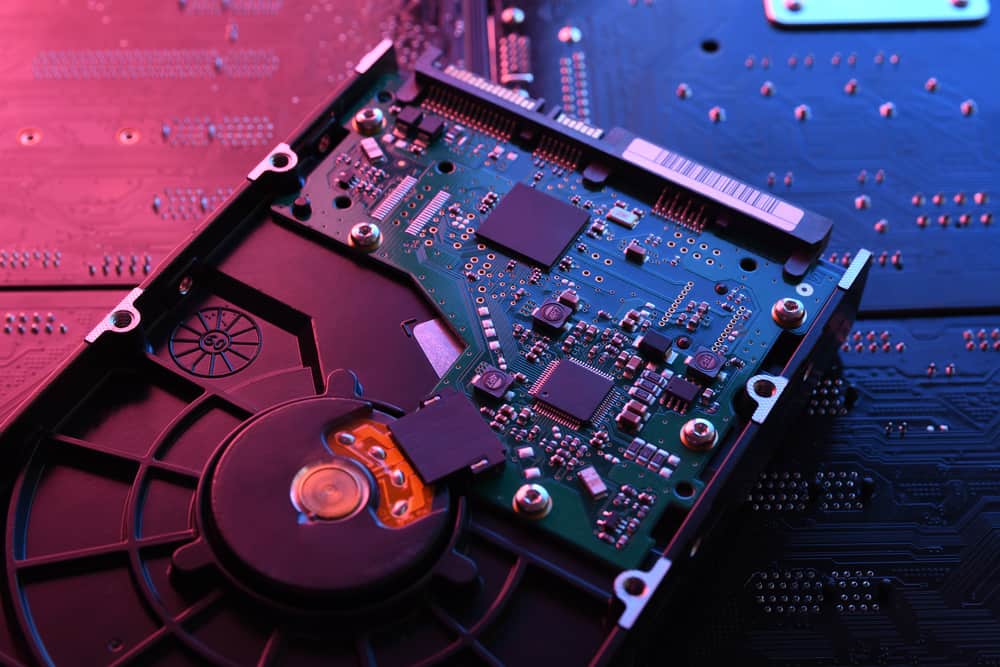 Whenever we purchase an SSD from a manufacturer, we get an empty drive from them. But, if you intend to sell your hard drive, only formatting the drive is not enough.
When you format an HDD or SSD, it leaves the files fragmented on the disk. Therefore, if someone plans to recover the files, they can do it easily through any data recovery software.
To avoid this, wiping all the data from the BIOS is advisable. The wiping process makes the recovery of those files practically impossible.
You can efficiently wipe an SSD from BIOS using Secure Erase, Disk Management, or any third-party software like GParted, EaseUS, etc.
If you intend to wipe your SSD, you have arrived at the right place. Here, we will give you all the details, precautions, and methods to safely wipe your SSD. Read on to know them in detail.
Why Isn't Formatting Consistently Enough?
Formatting isn't always the right way to eliminate all the files stored in your SSD. Before you start wiping SSD, you need to be aware of the basic mechanics of both SSD and HDD.
Its fast storage mechanism is dissimilar to HDDs. Unlike HDDs' aluminum or glass, SSDs are made from non-moving parts. The files on that solid-state drive cannot be removed entirely by formatting. For that very reason, wiping the SSD is important.
Why Is It Essential To Wipe an SSD From the BIOS?
The importance of wiping an SSD depends on what you intend to do after it. If you are a business dealing with sensitive information, completely wiping your SSD is necessary. That way, upon its sale, nobody gets their hand on it.
Moreover, if you are replacing it with a new one, it is always a good idea to wipe your SSD beforehand.
What Is the Difference Between Wiping HDDs and SSDs?
You might wonder if the formatting process of an HDD can be applied to SSDs and get a fully clean drive to use, but that is not right. The data storage mechanism is different in both the hard disk types. Therefore, the SSD may be damaged if you use the exact wiping mechanism. Furthermore, it may shorten its lifespan.
How To Wipe Your SSD
There are several ways to format or wipe your drive. But, not all the processes will completely wipe your SSD. Quick Format is one of them; it does not entirely remove all the files. Instead, it frees up space to appear empty. Here are a few tested methods for wiping your SSD.
Method #1: Secure Erase
You can access your drive partitions from the computer management section of Windows. But, if you're planning for a complete wipe, then going through the BIOS is the best option. You can manage your drives in a better way from BIOS as it maintains the balance between Windows and your disks.
Here's how you can wipe an SSD using Secure Erase.
Restart the computer by pressing Alt + F4 and choosing the "Restart" option from the drop-down.
Press F10 or F12 (depending on the manufacturer) to enter the BIOS.
Look for the "Security" tab and click it.

Click the "Hard Drive Utility" section. Some manufacturers may label this as "Hard Drive Tools".

Click the "Secure Erase" option.

From a list of drives, choose the one you want to wipe.

When a prompt opens, select "Continue".
Method #2: Disk Management
You can use the Disk Management tool in Windows 10 or 11 to wipe the SSD.
Here's how you can wipe an SSD using Disk Management.
Press Win + S to open up Windows Search and search "Disk Management".

Alternatively, press Win + R to open the Run dialog box. Enter diskmgmt.msc, and press "OK".
If you have Windows 10 or 11, press Win + X and click "OK"; it will open up the Disk Management tool.

You will see all the disk partitions of your SSD here. Select the drive you want to wipe and format.

Right-click on the drive partition and click "Format".
Usually, most users divide their SSD or HDD into different partitions to keep their files organized. However, you may see only one listed drive if there is no disk partition in your hard drive.
Rename the drive you have just wiped.
Choose the File System Type.

For internal drives, choose "NTFS".
For external drives, choose "FAT32".

Set the default allocation size to the default value.
Uncheck the tick box labeled "Perform a quick format". It is crucial to remove the checkbox; otherwise, the operation will not be successful.
Click "OK", and you will be prompted with "Do you want to wipe your drive?"
Confirm it, and the SSD is wiped completely.
Method #3: Third-Party Software
If you are not comfortable using the abovementioned system tools, you can opt for a third-party or manufacturer software. There are few good options available. Here we will mention the best ones for you.
To use GNOME Partition Editor (GParted), you need to create a live USB.
Here's how you can wipe an SSD using GParted.
Download the open-source .iso file from here.
You'll need another open-source software, Rufus, to make the live USB. Get it from here.
Select the device label you want to install GParted in.
Under "Boot Selection", select the downloaded GParted .iso file.
Under the "Partition" scheme, select "GPT".
Click "Start Now".
Select "Write in DD Image Mode" and click "OK".
You'll get a warning sign: "All the files will be wiped from the drive". Click "OK".
The live USB is now ready. Restart your computer and boot from the live USB.
Hit Enter when your system boots with the live USB drive.
Hover to "Do not touch keymap" and hit Enter again.
You can change the language or wipe viewing mode using the arrow keys and pressing Enter.
Adjust the slider to wipe the partition and create an entirely new partition.
Also, you can go through this tutorial to learn how to wipe an SSD using GParted.
Always be aware of the SSD and the software version you are using to wipe. Older SSDs are more sensitive to crashing. You need to check the SSD and software compatibility with an expert beforehand.
Wrapping Up
So, there you have it—a detailed explanation of how to wipe an SSD from BIOS. As we have mentioned, you need to avoid using the same method of wiping as HDDs as it may harm your SSD. Follow one of our methods to wipe your SSD successfully. Besides the system tools, you can use popular and expert-recommended third-party software to do the job. Always remember to double-check your SSD before handing it over. Follow the step carefully to wipe your SSD successfully.