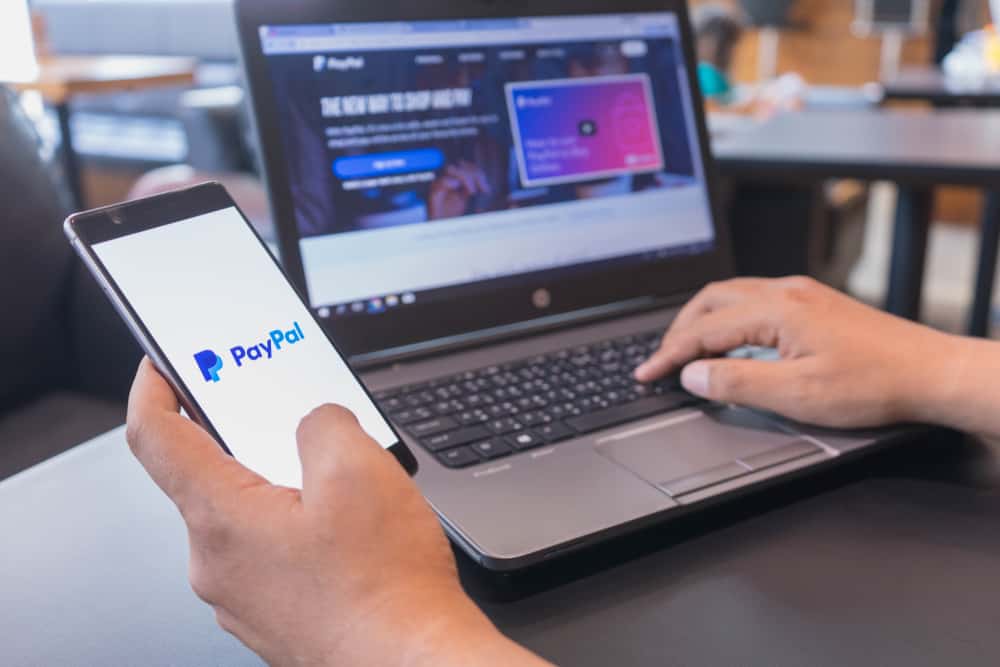 PayPal is an online payment system. PayPal provides secure and fast online banking options like sending or receiving money and making online payments. You need to link your bank account to your PayPal account, and you're good to go. You can instantly withdraw money from your PayPal account to your bank account.
To withdraw money from the PayPal app, launch the PayPal app and input your PayPal credentials. From the home page of the PayPal app, click "PayPal Balance". Then, click the "Withdraw" button. Next, enter the amount you want to withdraw and click "Next". Confirm your details on the next screen and hit "Withdraw".
Finance-related online scams are rampant these days. Taking extra steps to secure online funds transfer is everybody's obligation if we are to put a stop to these scams. Using the PayPal payment method is one such step that anyone can take to reduce their likelihood of being scammed. 
PayPal provides secure pipelines to transfer funds, thus protecting your private and financial information from scammers. We will discuss the method of withdrawing money from the PayPal app in detail. We will also look at some known PayPal scams to help you avoid them.
Withdraw Money From the PayPal App
PayPal encrypts all user data and only uses secure internet pipelines to transfer this data. They also have a fraud monitoring service that notifies you if they sense a suspicious login to your account or a dubious purchase/funds transfer from your account. These are some reasons that make PayPal a secure payment transfer method.
You can accept payments from anywhere into your PayPal account and then withdraw those funds from your PayPal account. Withdrawing funds from the PayPal App typically takes 2-3 hours.
Follow these steps to withdraw money from the PayPal app.
Step #1: Sign In to the PayPal App
Launch the PayPal app on your Android/iOS device by tapping the app icon. Enter the username and password associated with your PayPal account on the sign-in page and hit the "Log in" button.
Step #2: Tap Your PayPal Balance
From the PayPal app home page, tap "PayPal Balance". The next page will show your remaining PayPal balance. At the bottom of this page, you will see two options: "Add Money" and "Withdraw". 
Tap "Withdraw" and follow the next step.
Step #3: Enter a Withdrawal Amount
On the next page, you will be asked to enter the amount you want to withdraw. It can be any number if you have that much in your PayPal account. Enter your desired amount and hit "Next".
Step #4: Review Details and Withdraw
Now, you will be shown your transaction details. These details include the bank account you are transferring to, the amount you will transfer, and the expected time. Review these details, and click "Withdraw" to transfer money to your bank account from the PayPal app.
Following the simple steps above, you can withdraw money from the PayPal app anytime.
Top PayPal Scams
We will discuss some popular PayPal scams and how to avoid them to make your PayPal experience even more secure.
Advance Fee Scam
You will often receive emails on your email associated with PayPal about people offering to transfer ridiculous amounts to your account in exchange for an advance fee. These scammers lure people in by offering them millions in exchange for a small advance fee of 5%.
Don't ever pay any advance fee, and permanently block or mark spam any emails offering you money for free.
Overpayment Scam
Another way scammers can steal your money is that the scammer will overpay for your product and then contact you to wire them the extra money they paid by mistake. Once you transfer the extra payment, the scammer will contact PayPal and claim to have been hacked. Thus, PayPal will cancel their transaction, and the money that the scammer wired to you will be transferred back.
A simple trick to avoid an overpayment scam is to cancel the order whenever you face a situation like this. Never transfer back funds to a customer.
Fake Charities
Many scammers run fake charities on PayPal to deceive people into donating to them. A quick background check will inform you whether the charity you donate to exists. You can visit charitynavigator.org to check the credibility of a charity.
Conclusion
PayPal is a secure method to transfer funds. We have followed a step-by-step guide on withdrawing money from the PayPal app. Then we shed some light on common PayPal scams that scammers are using to steal money from the average user and how you can avoid being a target of these scams.