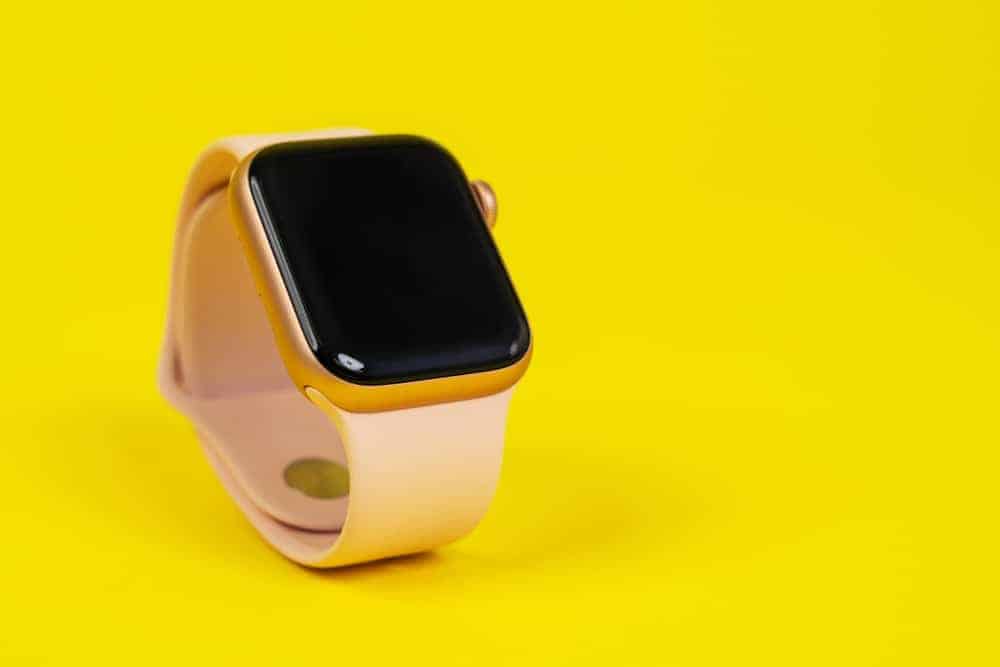 As an Apple Watch user, you might probably belong to those who know the zoom-in and zoom-out function or those who don't. If you don't, it's okay. Due to a smaller screen, the digital wrist accessory might be hard to navigate its displays. This might even be more complex if you have some specific eye defects.
Like in most other digital devices, the zoom function is relevant to maximizing vision. Likewise, for your apple wristwatch, if you'd rather squint to read its tiny displays, it's perhaps time to zoom in.
Often when users zoom in, they might get stuck or clueless after a while about how to zoom out again to the default display.
This article contains a step-by-step method to opt-out of the zoom-in function on your Apple Watches, not minding its particular OS series.
Enabling the Zoom-Out Function on Apple Watch
Here are the three methods you can use to enable the zoom-out feature on your Apple Watch.
Method #1: The Double-Tap Procedure
Zooming out is as easy as zooming in in the first place. Here is what I mean:
Double-tap your screen twice when it's on display (use two fingers.)
Move around with your fingers to get a better look at your watch's screen.
A small green zoom button shows you where you're navigating on your screen.
Once you're done, you can turn the Digital Crown to set your view according to your wish.
This particular method works just the same to zoom in. Double-tap to activate the zoom-in command again if you've initially zoomed out of your watch's emboldened view.
Method #2: Using the Digital Crown
You can allocate a shortcut to its Digital crown on your Apple Watch through the "Accessibility Shortcut." With the following steps, you'll see how to go about this:
Launch your watch's "Settings application."
Tap on "Accessibility."
Select "Accessibility Shortcut" afterward, under the "Other" option.
Click on "Zoom."
Then Disable the function.
Method #3: Using Apple Wrist Watch Settings
Generally, the zoom function is one of the Accessibility options, usually under your watch's Settings. To activate this, here is what you should do:
Go to the "Settings icon" on your watch.
Select "Accessibility."
Under accessibility, tap on "Vision."
Here, you can now see "Zoom." Click on it.
Toggle off Zoom to exit its activation mode.
Your zoom function is afterward disabled.
Apple allows you to modify your zoom level on your device. This ensures you aren't extremely zoomed out. You can tap on the "Plus" and "Minus" icons to modify the zoom level. These signal as "Maximum Zoom Level" and "Minimum Zoom Level," respectively.
As you want, you can navigate according to the preferred screen magnification of your digital watch. Either way, there are also limits to both increased and decreased views. Once these limits are reached, you won't be able to go further either way.
Note that you can only activate or deactivate (as the case may be) your zoom function on a paired iOS device, i.e., iPhones alone. Also, once you've had your zoom set to either "Enable" or "Disable" on either your wristwatch or iPhone, you don't have to do it again on the other if they're linked. It's being registered on each immediately.
In Summary
If you are a new user or have once had difficulty using the zoom option of your wristwatch, I'm glad you now know how to go about it.
You can use the various methods just as described. If one doesn't seem to work, try the other. Meanwhile, it's rarely possible for either of the methods not to respond. Now that you know what to do, I'm delighted you don't have to squint to use your device or get stuck zooming in anymore. You can go ahead and enjoy using your smart wristwatch.
Frequently Asked Questions
Can I zoom out on my Apple Watch from my iPhone?
Yes, you can. The steps to do that are outlined above.
What is the preferred method to Zoom out on my Apple Watch?
No particular method is best. Although some might be easier, it depends on your choice.