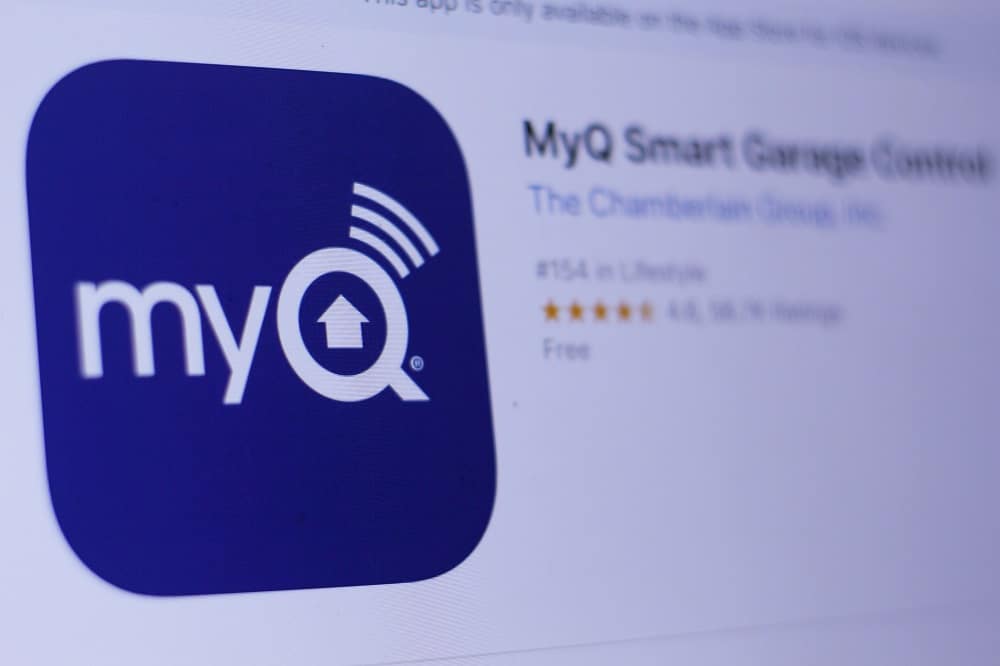 According to the myQ website, "a smart home begins with a smart garage" and so it does. MyQ is a leading innovator and retailer in the smart garage/smart home market and, if you've recently acquired one, how does it fit into the Google Home ecosystem?
First and foremost, myQ is compatible and works with Google Assistant. However, it doesn't work with Google Home without Google Assistant acting as the intermediary. It all works together quite seamlessly once it's set up.
It may sound complicated, but myQ doesn't connect directly to Google Home. It connects to Google Assistant so that you can operate Google Assistant, and therefore operate myQ, through Google Home. Once it's all linked up and ready to go, you will effectively be operating your myQ through Google Home.
How To Set Up myQ, Google Assistant, and Google Home
First and most importantly, you need to have everything on the same WiFi network. MyQ operates through a WiFi connection, not Bluetooth so your Google Assistant App and Google Home App should all be set up on the same WiFi.
Set up your myQ system according to the user/instruction manual
Sign up for a subscription plan and choose Google Assistant
Getting everything set up requires a subscription. It's the world we live in and if you want to link myQ to Google Assistant or any other smart home hub, such as Alexa, or Apple Homekit, you're going to have to add yet another subscription to probably what is already a significant list.
You can choose whether or not you want to be billed annually or monthly, with the annual option requiring payment immediately but at a cheaper price than the monthly version's will be.
Once your myQ system is completely set up and ready to go, powered on and functioning like it is supposed to, you're ready to hook it up with your Google Assistant smart home.
Open the myQ app home screen
Select Works With myQ
Scroll until your find Google Assistant
Select Launch, to launch your Google Assistant app
Select the "Compass" symbol at the bottom of your Google Assistant home screen
Type "myQ" into the Explore Bar
Click the "Link" button next to myQ
On the myQ authentication page, enter your myQ login information
Select "Authenticate"
If everything has been set up and the above steps followed, including the download and set up for each app, physical installation of the hardware, and everything linked to the same WiFi, then you should be ready to go.
Now that your myQ is linked to Google Assistant, you should be able to access and control everything from Google Home. That includes the voice command, "Ok Google, close my garage door."
How Much Does it Cost To Link myQ with Google Home?
The cost is almost negligible. If you decide to go with a monthly subscription fee, it'll cost you a few bucks, however, Chamberlain myQ charges $10 per year if you want to go with the annual rate.
Honestly, $10 a year is an outstanding rate. Without the subscription, you can open and close your door by pressing the button within the app. With it, you can use voice control to both open and close the garage door.
Also, without the subscription service, you can't add the myQ garage door to your home network, set up any automations or routines, link your myQ to any rooms, or add on automations through IFTTT.
What you get without the subscription is what is essentially a garage door opener that is your smartphone. Only with your smartphone, you have to turn on the screen, open the app, select your myQ, and press the button to open or close your garage door.
A 1980s garage door opener can both open and shut your garage door much more efficiently and simply. But because it's 2022, that's just embarrassing.
Also, IFTTT is a popular automation app that allows you to set up all kinds of automated routines that are predicated on If This, Then That (IFTTT). If you arrive home and the Nest camera detects you pulling in, then your garage door will open.
Of course, it can get even more complex and integrated than that, but you get the point. The $10 investment makes things so much simpler and brings a whole host of new features to your myQ.
Final Thoughts
Setting up your myQ with Google Assistant sounds complicated but it's not. It's mostly just a lot of patience and the time it takes to get everything downloaded, all of your profiles created, and your physical hardware installed.
Once that's done, it's just a matter of running through the instructions to get your myQ connected and you're home free. With the addition of a subscription plan, you have a brand new addition to your smart home setup.