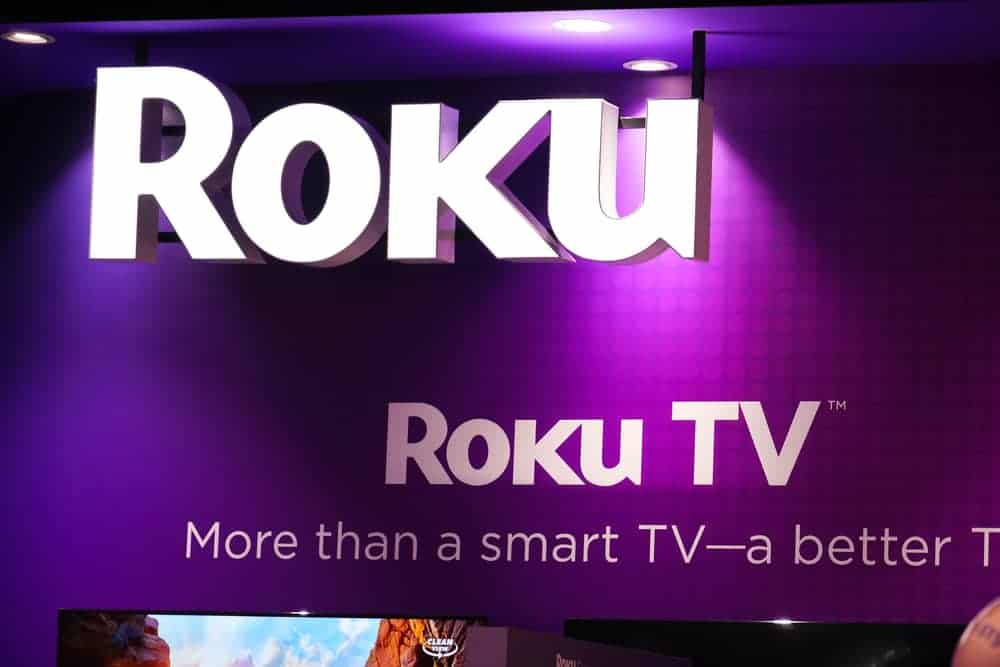 You're really dealing with three types of TV when it comes to Roku and Smart Television sets. There's the Smart TV, the Roku TV, and Roku devices that plug into a TV, which either makes it a Smart TV or opens up new options on a Smart TV.
Smart TVs are standalone TVs with built-in capacity for streaming videos, movies, and music. Roku TVs are smart TVs as well, with Roku's version of an operating system, whether the TV is a Roku TV or you are using a Roku stick.
Roku, as a smart TV is growing by leaps and bounds, becoming a dominating force in the affordable Smart TV industry, especially since they are partnering with "value" TVs, such as TCL, Sharp, RCA, Hisense, and more.
What is a Roku TV?
There are actually two types of Roku devices. There's the Roku Streaming Stick and then there are the Roku TVs. When we are purely focused on the Roku side of things, there's very little that separates the two. 
There is one thing that separates Roku from traditional Smart TVs and that is the fact that with a Roku Streaming Stick, your Smart TV travels with you, in your pocket perhaps. Unless you're planning on stuffing your 55" Vizio in your back pocket, the Roku Streaming Stick is hard to beat in terms of portability.
Roku Streaming Sticks and TVs are based on the Roku OS, which is the same standard across the board, regardless of what brand of TV you're using or which streaming stick you've chosen.
Since everything is the same, it doesn't matter which device you are on, as you will have the same experience. It's designed purely for a streaming experience and nothing else.
As such, everything on a Roku device is streamlined towards that singular goal, which makes it a very simple and intuitive operating system. It also offers great customization options, so you can set up your favorite streaming channels in the order you prefer them.
There are also plenty of themes to choose from, so you'll never get bored looking at the same old thing. Although Roku devices are technically comprised of two, there are several offshoots of those devices that you can choose from.
What is a Smart TV?
Smart TVs have their own, built-in processors and don't require any additional peripherals to bring streaming content to the screen. They also tend to have generic internet browsing capabilities, preinstalled apps, and an app store.
There are a wide variety of choices and each brand of Smart TV will have its own proprietary operating system or its OS will be some variation on the Android OS.
Many Smart TVs have whole-home integration if you have a smart home hub, as well as voice assistants, such as Alexa, Siri, Ok Google, or Cortana.
Smart TVs have taken over the market and it's becoming increasingly difficult to purchase a TV that doesn't have some sort of Smart capability.
When it comes to premium Smart TVs, such as Samsung, LG, Sony, or even Vizio, you can expect a smart and snappy operating system with fluid controls, streamlined content, and a user-focused experience.
The problem with Smart TVs is that there are so many of them and roughly half of them aren't worth the "Smart" portion of the purchase. Cheaper Smart TVs utilize older or less efficient technology that makes the experience a drag.
Owning a Smart TV that you absolutely love increasingly means forking over a lot of money to buy a really nice one, as that's what it takes to enjoy a solid experience with it.
Which One is Worth Your Money?
Unless you already own a Premium Smart TV, that was built within the last two years, then Roku is the clear winner when it comes to spending your money. The problem with Smart TVs is that the older the technology gets, the worse the product, and it's not easy to replace without forking over another $1,000+.
With Roku, that's not such a big deal at all. You can always upgrade your streaming experience with the latest and greatest Roku device and spend no more than $50 to do it. Also, there's no underestimating the solid advantage of a singular, device-wide experience.
No matter what you go to, Roku is always the same, in terms of offering you a streamlined, easy-to-use format. An upgrade from one Sony Smart TV to the next may mean learning an entirely new system, as even the same brands don't stick with the same user experiences across the same, upgraded OS.
Final Thoughts
Ultimately, you're better off using a Roku device, simply because of its portability, cost-effectiveness, and interoperability. While Smart TVs are becoming the standard, Roku devices are growing in popularity and are the most wallet-friendly choice available.