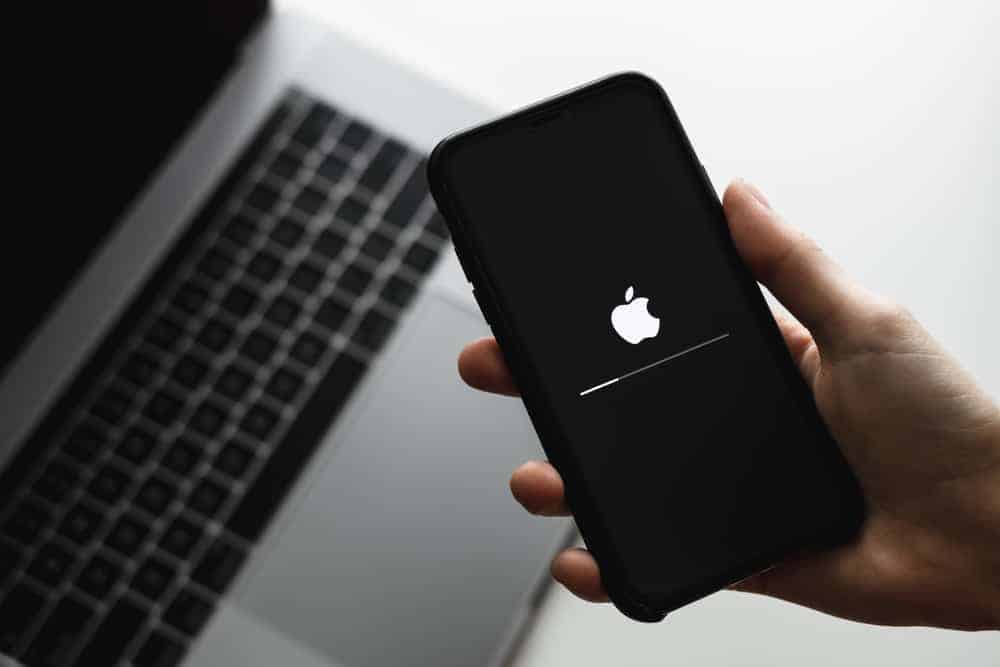 Owning an iPhone comes with many benefits and, of course, a few drawbacks as well. Even back in the days when the iPhone X was just released, Apple was already two steps ahead of Android in terms of processing power and speed. 
In order to maintain that level of processing power, it's important to keep your iPhone updated, even without WiFi. There are a few methods for doing just that, including hitting up a hot spot, updating through iTunes, cellular data, or third-party tools. 
Where there's a will there's a way as the saying goes and there is more than one way to keep your iPhone updated, avoiding all of the pesky issues that start cropping up when you go too long without doing it. 
Apple updates are critical in terms of continued functionality, important security fixes, and patching bugs that pop up from time to time. Without those critical updates, over time you will notice that your iPhone is slipping when it comes to standard, day-to-day operation.
Keep reading to learn 4 different methods to update your iPhone without having a WiFi connection. 
Method #1 – Cellular Data
This method isn't for everyone, as some people are limited when it comes to their data plans and you certainly don't want to hit your data cap, because doing so usually means that you'll have to pay more on prepaid plans or your most basic internet features will slow to a very sluggish crawl; almost to the point that it is unusable. 
Enable Cellular Data
Ensure that your battery is well above 50%
Open your Settings
Go to and select General 
Select Software Update
Select Install Now
So long as you have Cellular Date Enabled in the Settings, your iPhone will begin downloading the latest software update. Once it is finished, it may or may not prompt you to install again, even though you already selected Install Now. If it does, just go ahead and select to Install.
Since you are on Cell Data, it will probably take a decent amount of time to download the update and your iPhone has to be above 50% battery to do the install after the download, so make sure that your iPhone is plugged into a power source if its close to being at or below 50%.
Method #2 – iTunes
Before you begin, you need to check a couple of things first. Ensure that your iPhone data is backed up on the iCloud. You will need that backup data in case anything goes wrong and iTunes will prompt you to ask whether or not you want to back up your data on the iCloud before you download and install the firmware update. 
Make sure—unless you haven't installed iTunes on your PC—that your iTunes is up to date as well.
Open iTunes on your PC
Plug your iPhone into the micro-USB port on your PC
On the left column, select Summary
Select Check for Update
The iTunes desktop app will work for a few seconds until it finds the latest firmware update for whichever iPhone or iPad that you own. Once its done, it will display that update. Download it. When the download is complete (it downloads to your PC), apply the update to your iPhone.
Keep in mind, this is essentially a data transfer from your PC to your iPhone, so don't remove your iPhone's USB connection until the firmware is completely installed. You will know it is done because it will prompt you on the PC and your iPhone will restart. 
Method #3 – Third Party
There are a ton of third-party tools available on the web that are compatible with you iPhone. Many of them are focused on jailbreaking device and many of them are also dangerous, so do your homework well before you download a third party application to your PC. 
Best case scenario, you will lose your privacy and financial information or open the door for a virus on either your PC or iPhone. That's "best case," so be careful. For this example, we are using iMaster, which is like iTunes in that you will update your iPhone through it on your PC. 
Download and install iMaster on your PC
Connect your iPhone to the PC with your USB Cable
Once iMaster has detected your iPhone you're ready for the next step
Select Backup iOS first
Once your iPhone is backed up, select Upgrade iOS
Choose the most recent Firmware
When the download is complete, select Start
The best thing about iMaster is that you can do far more with it than you can with iTunes. For instance, if the newwest firmware update is giving you problems, or if Apple announces a vulnerability in the latest software, or if it gives you any problems at all, you can Downgrade iOS to return to a previous update. 
Or, you can restore your iPhone from your backup on iMaster as well. Both are convenient features, especially if you are into jailbreaking your iPhone. Other third-party tools are used for jailbreaking purposes, however, the latest jailbreak may require a firmware downgrade, which iMaster simplifies.
Method #4 – WiFi Hotspot
We threw this one in here just for good measure, as you are technically updating your iPhone's firmware using WiFi but also, not really. Mobile hotspots are really cellular data, using the latest 5G networks or, at worst, 4G. 
You can even pull into the McDonald's parking lot and take advantage of their free WiFi hotspot to get your software update downloaded, or any other place that offers "Guest WiFi."
The best thing about this is, you can catch some lunch while getting your important updates done. 
Also, you only need to download it. Once its on your iPhone, you don't need WiFi or cellular data to install the update. All you need is just enough to get it on your iPhone and then you're as good as gold. 
Final Thoughts
That's it; that's all you need to get the job done without your own WiFi. As you can see, its not terribly difficult to find another pathway and keep your iPhone updated. Worst case scenario, you can go have a Mocha Frappe at your favorite coffee shop and get the job done however you see fit.