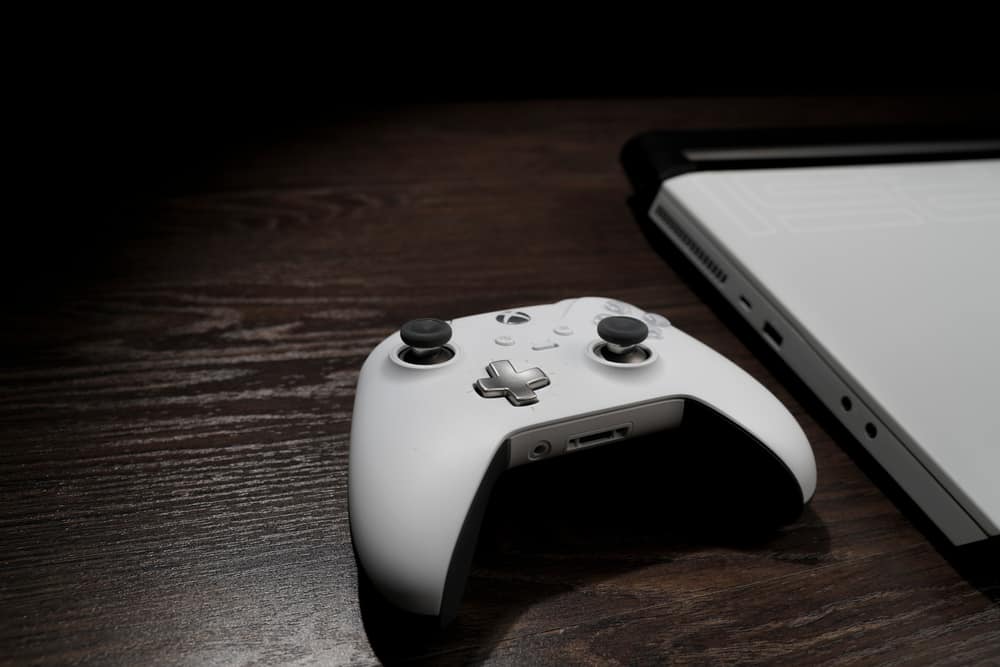 Everyone wants an improved view of gaming. That is why we often connect our Xbox to a big screen for maximum pleasure. What happens if you do not have access to a big screen, a television, or a desktop monitor? You probably want to make do with what you have, and that is why you are asking if you could use your laptop as your Xbox monitor.
Well, without long talks, the answer is yes! You can use your laptop as a monitor for your Xbox. We will talk about how shortly.
This article will show you ways to use your laptop as a monitor for your Xbox.
Method #1: Using the High-Definition Multimedia Interface (HDMI) input.
95% of the personal computers in the world have an HDMI-output port. The HDMI output port means your computer can only send signals to a larger screen. Your HDMI-output port allows you to send images, audio, even videos over the HDMI cord to a projector, TV, or a bigger monitor.
Since most computers have HDMI output, it is impossible to use such ports as input for your Xbox. You can not hook up your Xbox console with your laptop with just the HDMI cord. If you do, it will display nothing on your computer.
But how do I use my laptop as a monitor using the HDMI thing?
Case #1: Confirm which HDMI port your system has.
Although most computers have the HDMI-output port, a few have the input port. You can hook up your console with the computer using the HDMI cord. Your computer will receive the video and audio signal your Xbox console sends out. This is the simplest method to use your laptop as a monitor for your Xbox. It produces a clear output.
How do I identify my computer's HDMI port?
Check the information that came with your laptop
Go to the System Menu. Press Windows key + Pause Break key or press the Windows logo and type "System" in the text box you see at the bottom of the screen/ window that opens.
Examine your laptop by checking out the ports at the side or back of your computer.
Check the label. An input HDMI-input port will be labeled "HDMI-in."
You should see a port that looks like a USB port, but the difference is that the HDMI port is more compact than a USB port. The port appearance is also different from USB ports. When you see such a port, that is likely your High-Definition Multimedia Interface (HDMI) port.
Most personal computers have the HDMI- out except for a few expensive computers with the HDMI-in. Let's accept that you have a custom computer with an HDMI-in port.
Let me explain what you should do next:
If you have the HDMI-in port, you can simply connect to your Xbox with an HDMI cord.
Turn off your Xbox console
Connect one end of your HDMI cable to your Xbox output port
Connect the other end of your HDMI cable to the HDMI-in on your laptop
Turn on the console
Your laptop should change its screen input to the output from the Xbox console automatically. But, if you are facing some troubles, go to your display settings configuration.
After you have typed in Display in the search windows on your taskbar
Select the desired resolutions and settings for your Xbox console.
Case #2: Using a Video Capture Card (VCC)
A video capture card can be used as an HDMI-in port for your computer. A video capture card allows you to stream and record the gameplay directly onto your laptop. It works by connecting your computer through the Video Capture Card (VCC) to your Xbox. Click here to try it out.
Method #2: Stream Xbox on your laptop with the Xbox App.
Recent Xbox consoles come with a streaming option. In times past, it was impossible to stream your Xbox. Thanks to technological advancement.
If your laptop does not come with the Xbox app, download it from the internet. Once the download is complete, install the Xbox app and refine some settings.
Here is how:
Type Microsoft store in the search window on your taskbar
Search Xbox
Click Get
Install the Xbox app
On your Xbox, go to Settings/Preference
Click "Allow game streaming to other devices."
On your laptop, launch the Xbox app
On the menu bar to the left of the screen, select Connect
Select your Xbox console information
Connect the Xbox controller of your choice to your laptop through a USB port.
You are all set. Enjoy your games.
Summary
Gaming freaks like you, and I want to have the best experiences. Therefore, we love to play our games on larger screens with high resolutions. We rarely have consistent access to the family TV. Knowing how to use our laptops as a monitor for our Xbox is a plus.
This article has provided ways to use your laptop as a monitor for your Xbox. Go on and try these methods out. Let us know how the process went after you tried these methods. Thanks for reading through.
Frequently asked questions (FAQs)
What are the requirements for the Xbox app to work on my laptop?
Your computer should have at least 2GB of RAM and a 1.5GHz processor. The console and personal computer must be connected to the same home network. The app works on Windows 10 if you are signed in with the same game tag as your Xbox.
What are the drawbacks of streaming your Xbox on your laptop?
Some drawbacks of streaming your Xbox include lagging, poor quality, and frequent disconnections. These drawbacks depend on the strength of the connection and the bandwidth available.
The lower bandwidth on your home network, the worse your gaming experiences.