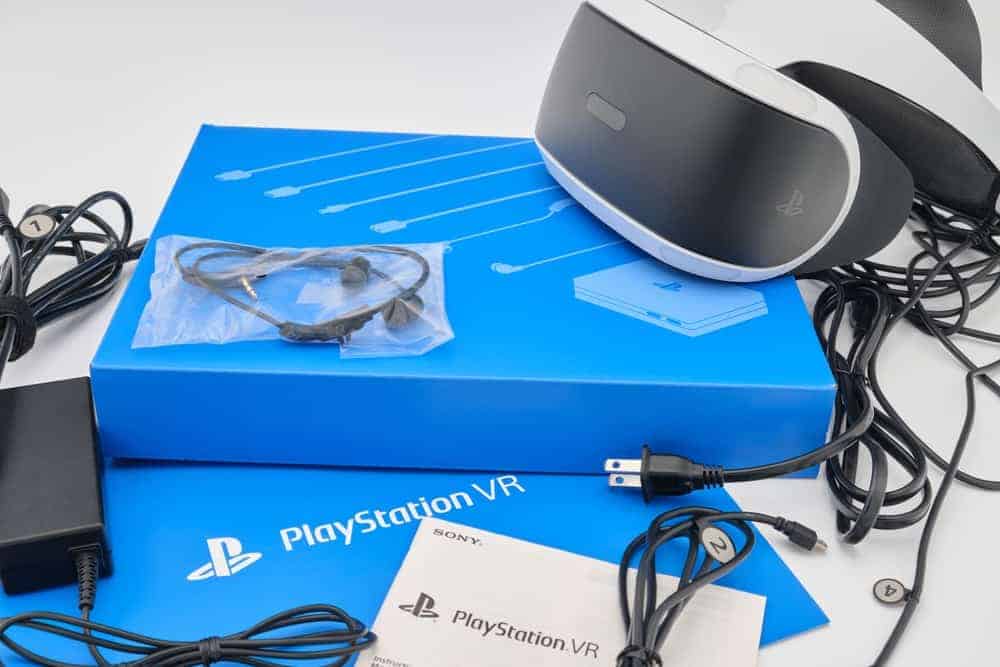 When you have multiple gaming systems, it's natural to want to be able to combine them and have multiple methods for playing your favorite games. But can you use a VR headset like the Oculus system?
This article looks at the compatability between the systems, and what you can do.
Can You Use the Oculus With the PS4?
The two platforms aren't generally compatible with each other. They don't have the same connections or software.
Experts agree that if you try to plug your Oculus headset into a PS4 console, they just won't interface.
Why?
The fact is, PlayStation has their own headset and VR system, the PlayStation VR.
With their own technology for VR available, PlayStation has no reason to make their consoles compatible with other gaming technology.
Using the PlayStation VR system is really the easiest way to get your PS4 games in a virtual setting.
Are There Any Ways To Get Around This?
There are some methods that expert gamers have figured out that might work for playing PS4 games on your Oculus.
They have their downsides and problems, but the steps for these methods are available online.
Most work-arounds involve pairing your Oculus and Playstation 4 with your computer, so if you want to try these techniques, you'll need to make sure you have a computer with enough processing power and speed to handle the strain.
What Is The Suggested Method To Connect the Oculus to the PS4?
PS4 and Oculus are both compatible with computer systems. For the PS4, you can activate Remote Play, or attach a compatible controller to your PC.
How Does Using Remote Play To the PC Work?
Once you activate Remote Play on your computer, you can use a virtual mirroring app or program on your computer.
You can then start the game you want and mirror your PC screen to your Oculus Quest.
This will let you play regular PS4 games on your Oculus Quest. However, you won't be able to play VR PS4 games this way.
What Are Other Methods To Connect the Oculus To the PS4?
The Oculus Quest is an Android based technology, which means that Android apps can be used to arrange unusual set-ups.
You can install the SideQuest app on your computer, which allows you to load unofficial games and apps on your Oculus.
Once this is arranged, you can download the PS4 Remote Play directly to your Oculus Headset.
Using the Capture Card
There is also another option, by using the Capture Card, but you might be asking how does it work?
Installing a capture card will transmit your PS4's output straight to your Computer.
From there, create a Virtual Desktop, and mirror your PC to your Oculus Headset.
Are There Any Other Options?
Some experts in the gaming industry recommend using the Chiaki app as an alternative remote play app.
You can also use Oculus Link to turn your Oculus headset into a PCVR headset, which can work with the other methods suggested for connecting.
What Are The Downsides To Trying To Use the Oculus With the PS4?
The first and foremost downside is that this will only transfer your regular PS4 games. Playstation VR games won't make the transition.
You have to make sure all your machines have the compatible interfaces linked together, with enough processing power to make it work.
The multiple streaming required often creates a lag in gaming. If you're into high-speed games, this can be a problem.
It can be difficult to get everything set up properly.
The methods recommended are NOT guaranteed to make the connection work, or work every time.
Is It Recommended To Use the Oculus With the PS4?
Most gaming experts say it's more hassle than it's worth, considering all the adjustments, app downloads, and connections you'll need to make.
There's also no guarantee of quality game play. And since you can only access regular PS4 games in this set-up, you're not getting graphics designed for VR visuals.
Lagging is also a very real problem, which can wear on your patience quickly, and restrict your playing to less high-speed games.
If you're an avid gamer and very determined to play your games on multiple consoles, you can make it work. Otherwise…no.