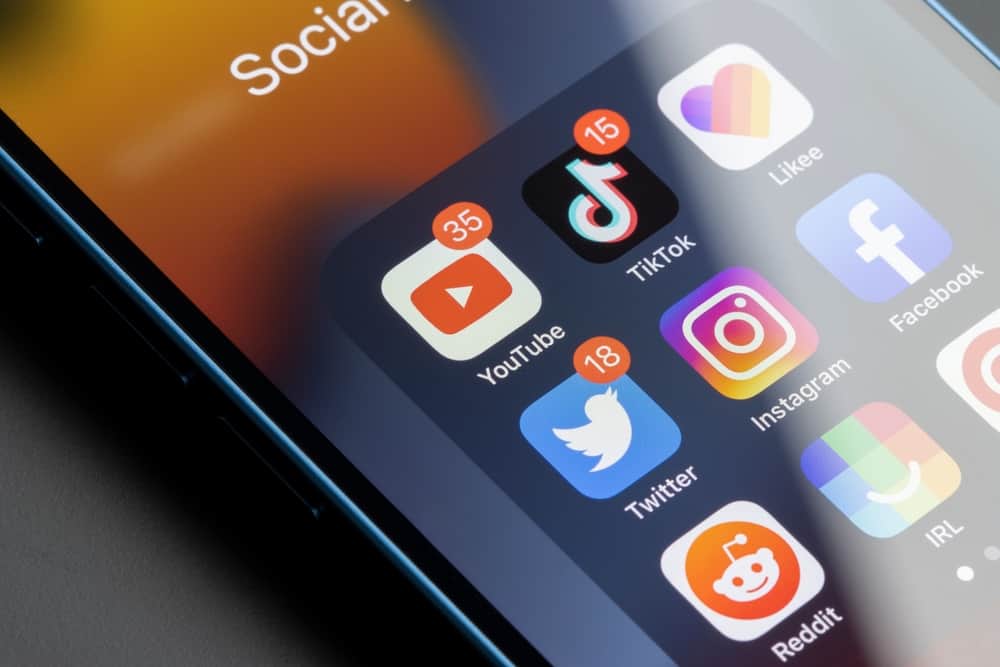 Have you ever wondered what those little numbers on app icons are on your iPhone? While their meaning may vary depending on which app they're on, they can provide a handy heads-up as to what is happening inside the app.
When an app sends you a notification, that's when it shows up as a badge. It's like a little indicator of how many messages or notifications the app has waiting for you. It's a quick way to keep yourself up-to-date on the latest from your favorite apps.
Notification badges are a great way to keep you app-wise updated without opening the app. They show you what new messages, updates, and calls there are for that app. This way, you don't have to waste time opening the app just to see if there are any new updates.
This article will outline what notification badges are, why they are helpful, and how you can turn them off.
iPhone Badges
Notification badges are small white numbers with a red background that appear at the top-right corner of an app icon on your home screen, informing you how many new alerts are waiting for you in that app.
They're like little pop-ups in the corner of an app icon, and they let you know about new updates, messages, and other important information right when you need it.
This is a great way to stay on top of your day-to-day tasks and keep yourself organized. Notification badges can also be helpful if you use many different apps.
Instagram and Facebook, for instance, have badges that let you know when there's a new post from either platform. You don't even have to open the app; just glance at the badge, and you'll know immediately.
How Can Notification Badges Be Useful?
The notification badges on an iPhone can be useful for various things. You can easily see what is happening without opening applications or scrolling through long notification lists.
The Settings app icon will also display a red badge whenever a software update is available for your iPhone, which may be useful.
You will also see badges on the App Store icon when an update is available for any installed apps.
Also, If you have a lot of notifications, badge icons can help you quickly see which ones require your attention. As a whole, these notification badges are very helpful.
How To Turn Off Badges on iPhone
Like most iPhone users, you probably don't want to see a bunch of badges on your screen telling you how many new messages you have, how many unread emails you have, and so on.
In this case, you'll need to turn off badge notifications on your iPhone, and while it might seem complicated, it's quite straightforward and can easily be done.
You can disable these notification badges by following these few simple steps.
Open the Settings app on your iPhone.
Scroll down and find the app you want to disable badges for.
Click on that app and then click on "Notifications".
Turn off the "Badges" option by tapping on it.
The little red icons for that app will no longer appear on your home screen. Badges cannot be disabled for all applications, so you'll have to manually disable them in every application that annoys you.
By default, notification badges from all apps will be displayed on the home screen of your iPhone, but you can choose to hide them for certain apps.
Wrapping Up
Notification badges can help ensure you never miss a beat by informing you about what's going on with your favorite apps. If they become a nuisance, you can always follow the guide above to disable them.
Frequently Asked Questions
What does turning off the badge app icon do?
In other words, if you turn off the badge icons, you won't see those little red icons showing you the number of notifications from that app, but you'll still see all other types of notifications.
What's the difference between badges and banners on iPhones?
A banner is a pop-up notification that appears at the top of your iPhone while you're using it, while a badge is a small red icon with a number that appears on an app icon on the home screen.
Should badges be on or off on iPhones?
It all depends on your personal preference. Badges are helpful because they provide an overview of what is happening within the app, but if you find them annoying, you can turn them off.