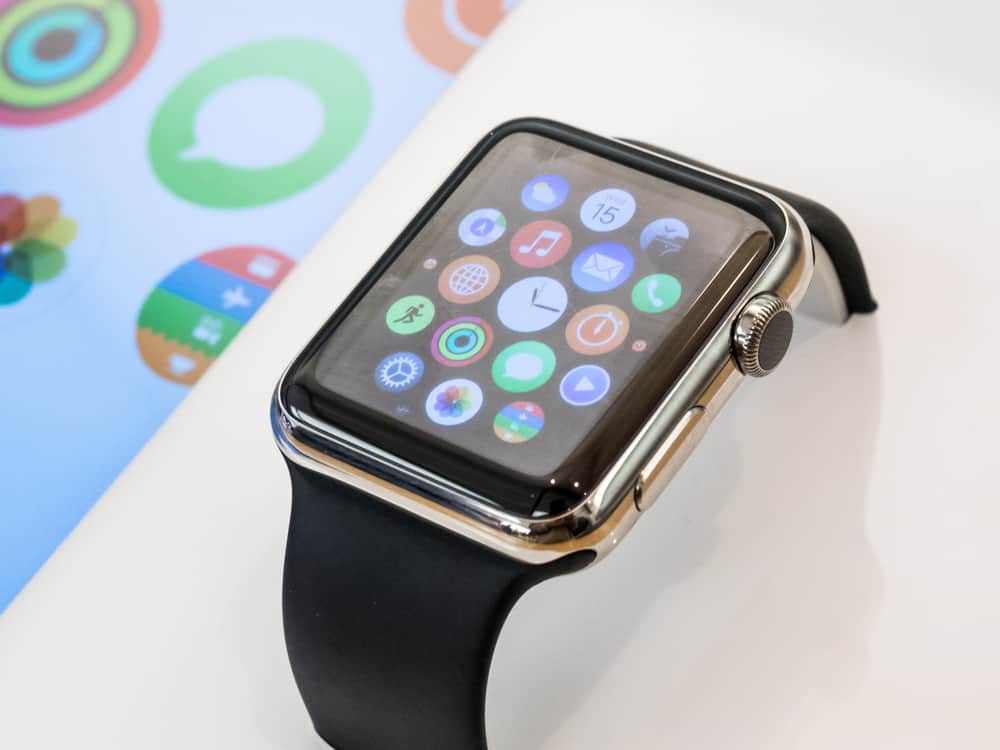 Whenever you receive a notification while wearing an Apple watch, you would have noticed a sense of vibration in your skin. That is called a haptic alert or feedback. All the Apple series smartwatches have this feature to give you more than usual notifications. 
If you are in a place or meeting where you need to be silent, haptic alerts are great for staying updated with notifications. Furthermore, you can adjust its intensity and customize it. 
Unlike standard notifications, haptic alerts inform you of any new notification through vibration. It is better as you don't have to check your Apple watch constantly.
In this article, you will learn about haptic alerts in detail. Also, we will discuss its customization and other settings. 
Is It Worth Using Haptic Alerts on Apple Watch?
Haptic feedbacks are great if you like them and offer a physical sensation to notify you in case of any new notifications. 
Depending on your location, you may benefit from it. Getting haptic alerts on will give you discreet notifications if you are in a place with less noise. 
But, if you are not enjoying the vibration every time, there is a new notification. You can opt to turn off haptic alerts.
How To Configure Sounds and Haptics on Apple Watch
Adjusting the haptic alerts on the Apple Watch involves a few easy steps.
Raise and open the watch face of your Apple Watch.
Tap on Digital Crown and open the Home screen.
Press Settings > "Sounds & Haptics".
Clockwise turn the Digital Crown after the "Ringer & Sounds" option is displayed. A green border will appear in the volume control section.
Adjust the Digital Crown. Increase the volume (turn clockwise) and decrease the volume (turn counterclockwise).
Choose either "Quieter or Louder" to adjust the volume. Or tap the "Mute" switch to mute sound.
Open up "Ringer and Alert Haptics".
Choose "Weaker or Stronger" to adjust the intensity of the vibration.
Set it to "Prominent Haptic" for prominent haptic (provides an extra tap for some common alerts)
How To Configure Sounds and Haptics Using iPhone
You can also set the haptic feedback using your iPhone. Follow the steps mentioned below.
Open the iPhone Home screen and wake up your Apple Watch.
Go to "My Watch"> "Sounds & Haptics".
Turn the volume slider up or down. You can also turn on the "Mute" switch if you don't want sound on your Apple Watch.
Adjust the "Haptic Strength" slider by dragging it towards stronger or weaker ends.
Turn the "Cover to Mute" switch on or off according to your liking.
Set the "Prominent Haptic" switch to on if you want the Apple Watch to play a prominent haptic for common alerts.
To Sum Up
The haptic feedback or alert in Apple Watch is excellent. Mere chimes and sound notifications may not be audible in crowded places with too much noise. So, a vibration in your wrist section will surely alert you of an incoming notification. On top of that, you can adjust its intensity to match your comfort level. Do you use haptic feedback? How helpful has it been for you? 
Frequently Asked Questions
How do I get an Apple Watch to vibrate when I get a notification?
You need to open your iPhone and tap on the watch icon. From there on, locate the "My Watch" tab on the bottom menu bar of your screen. Next, go to "Sounds & Haptics". And finally, go to the "Haptics" header and choose "Prominent" if you don't have it ticked already.
What are Crown haptic alerts on Apple Watch?
Apple Watch gets new features with every new iteration. The Digital Crown has been an integral part of the Apple Watch Series. However, from Series 4 and the more recent versions, Apple introduced haptic feedback when scrolling using the Digital Crown. It provides tactile feedback giving you a sense of satisfaction while going through the content. 
Why isn't my Apple Watch vibrating when I get a text?
It might be because the Do Not Disturb mode is turned on. You can go to Settings either from your iPhone or Apple Watch and disable it. Also, occasionally, there might be compatibility issues with the device software; try updating it to the latest version and checking for compatibility issues.
Why is my Apple Watch not ringing?
Apple Watch may not ring if you don't have both Sound & Haptics on your phone Settings.
1. Move onto your iPhone and open up "My Watch".
2. From there, scroll down to "Phone".
3. Open up "Ringtone" and make sure both "Sound & Haptics" toggles are turned on.
Can I call from Apple Watch without a phone?
Yes, you can. But for that, the cellular carrier you use has to provide a Wi-Fi calling facility. Apple Watch can even make a call in an unpaired state with your iPhone. 
If your iPhone is switched off, the Apple Watch can still make calls via Wi-Fi if it is connected to a Wi-Fi previously used by your iPhone.