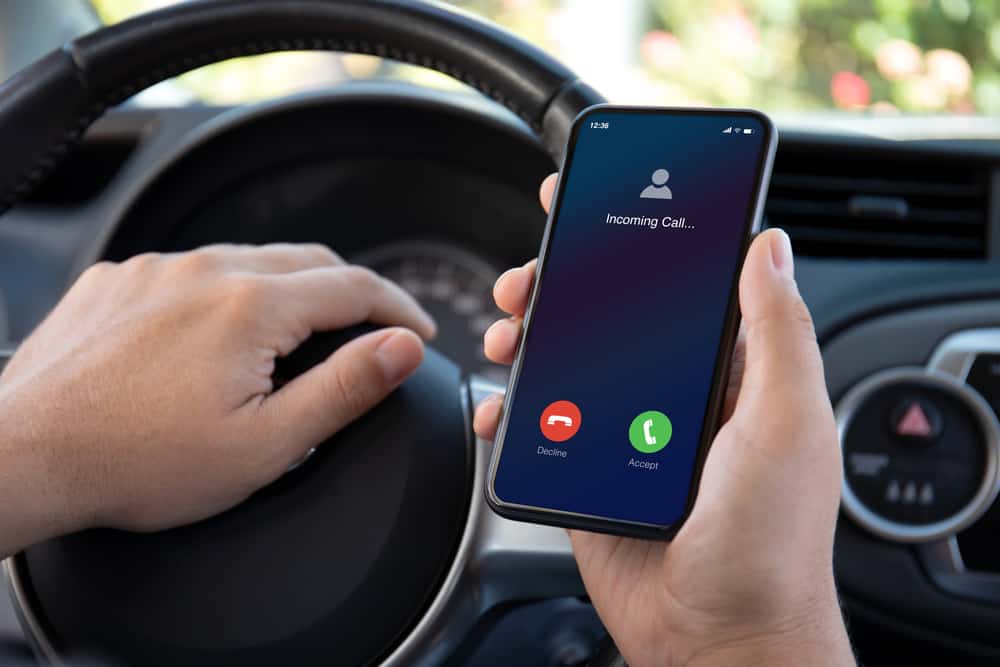 Many common entries appear on iPhone call logs (e.g., canceled calls, missed calls, outgoing calls). Many people are unfamiliar with these terms.
When you make a call to someone and hang up before the other person answers, or the call goes straight to voicemail, it is a canceled call. However, most of the time, the canceled call doesn't indicate problems with the connection. Many times, the call gets disconnected or declined by the receiver.
There are several reasons for canceling a call. Perhaps you called the wrong number and declined the call before anyone picked up. Maybe your mind changed, or you accidentally called someone while scrolling through the contacts or call log. Moreover, a person might cancel a call if the recipient takes too long to answer. However, you can easily cancel a call with its icon. 
You need to check your prepaid balance to ensure the call doesn't cancel. If it's insufficient, you need to recharge it to make calls. When software is outdated, you might face issues with basic features like calls and messaging. Hence, every iPhone user is advised to check for any iOS updates.
Let's assume you are studying for an important exam. Calls can be distracting and frustrating while studying, so we have a short guide for you! With the help of the method below, you will be able to learn about canceled calls and how to cancel a call.
How To Cancel a Call on iPhone [Step-by-Step]
Before we jump onto the method, every iPhone user should know this. A canceled call will not appear as a missed call in your call log. Since you are calling the recipient, your call log will show a canceled call. However, the recipient's call log indicates this call as missed.
Also, if your call goes straight to voicemail, you need to contact your carrier. Several times international calls get canceled as some carriers might not support international calls.
Follow the below steps to learn how to cancel a call.
Step #1: Press the Side Button
Canceling a call is a piece of cake. All you need to do is press the side button twice quickly. However, we have a Sleep/Wake button in some iPhone models, so you'll be pressing that twice to cancel the incoming call.
Step #2: Tap the Red Call Icon
When you get an incoming call, you can see the name or number of the person. You can also see two buttons below. One is green, which is used to answer the call. The red one is used to decline or cancel the call.
Step #3: Swipe Up/Down on the Call Banner
You can swipe up or down on the call banner—you have successfully canceled the incoming call. You can tap "Remind Me" to set a reminder to call the recipient later. You can also use the "Message" option.
In some countries and regions, the declined or canceled call does not go to voicemail. The red decline icon only comes up when the iPhone is unlocked. Even if the decline option doesn't show up, you can still cancel the call using the side button or Sleep/Wake button.
Conclusion
We learned that canceled calls sometimes don't go through due to connectivity or balance issues. Many people encounter problems like this because of their carrier. If you have too many canceled calls, you need to find a new place with a stable connection. On the other hand, you can always contact your carrier service and Apple Customer Service, which is always ready to help iPhone users. We hope this short guide proved to be effective for you!
Frequently Asked Questions
Does a canceled call mean the receiver blocked me?
A canceled call doesn't necessarily mean that the receiver has blocked you. Canceled calls mainly occur due to carrier service or connectivity issues.
If you think you've been blocked, try contacting the person after a few days by calling them or via text message. Another way to do so is to contact them on a different number of social media accounts.
Does a canceled call mean the receiver declined the call?
A cancellation means the call was never connected, and the receiver's phone didn't ring. Hence, the receiver didn't decline the call. The call got canceled either because the service or signals were unstable or the recipient's phone was unavailable/turned off or out of service.
What is the difference between a missed call and a canceled call?
A missed call is termed as missed when the receiver's phone rings and they hang up or don't pick up the call or decline it. On the other hand, a canceled call is a type that doesn't connect and often goes to voicemail.