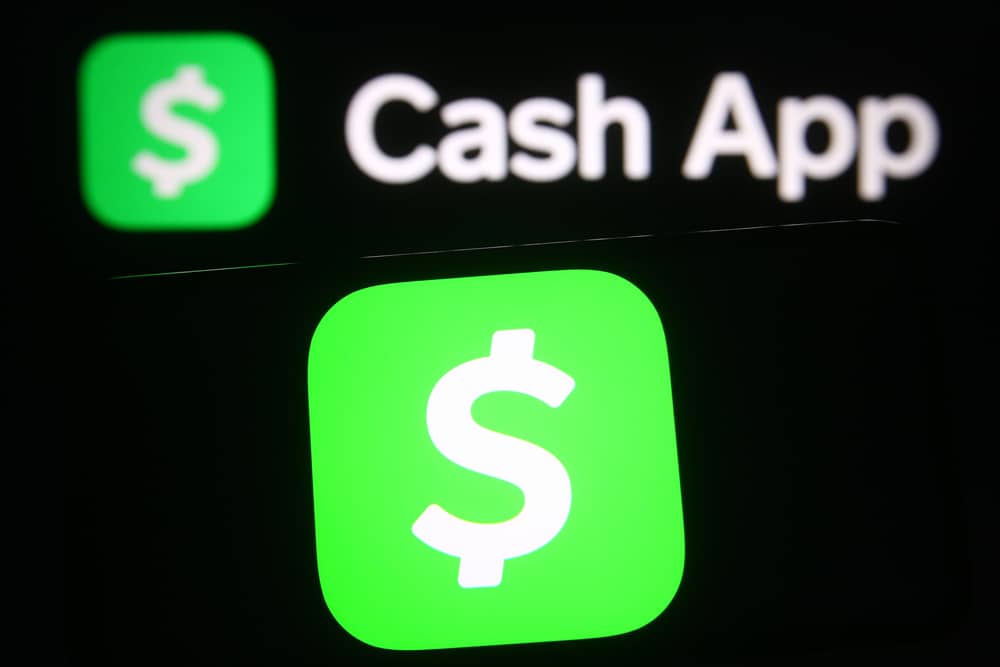 Have you sent a payment through Cash App and seen an "Expired" notification for that transaction? If you are wondering what that means, we've got the answer.
A transaction on Cash App is moved to "Expired" status if the recipient does not accept it within 7 days. Cash App will transfer the money back to the sender's account in such cases of expired payment.
We have created a comprehensive guide to explain what "Expired" means on Cash App in a simplified manner. We will also discuss checking, downloading, and deleting Cash App transaction history.
What Does "Expired" Mean on Cash App?
Any time you transact through Cash App, the payment stays in pending mode for 7 days. During this time, the recipient either accepts the amount, or your money is reflected back in your account after 7 days. 
However, you might need to contact the bank to get the money back on deposits made to an already closed bank account. 
If you wish, you can resend the payment through Cash App, but if the payment is declined or not received again after 7 days, it will be canceled, and you will be unable to recover the money.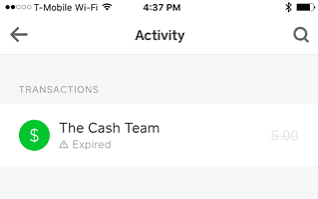 Was My Payment Accepted?
If you have just started using Cash App to make payments, use these steps to verify that the recipients are accepting the money.
Open Cash App.
Tap the "Activity" tab from the app's Home screen.
Choose the payment that you want to check the details of.
You'll see a message indicating where and when the payment has been accepted.
If you don't see such a message, your transaction may still be in the "Pending" state.
Why Is My Payment Still Pending?
Sometimes, issues arise with credit cards, so using a debit card to make payments on Cash App is a better option.
Other times, payment may show as "Pending" on the app due to bad Wi-Fi service. Once you've established a secure connection, recheck your payment history and see if the transaction issues are fixed.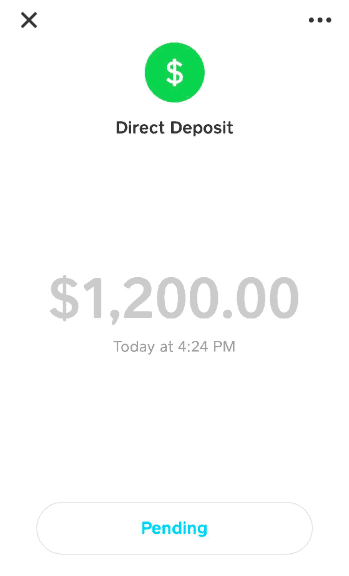 It's better to reach out to Cash App support if your payment still shows in the "Pending" state after 7 days.
Checking the Transaction History on Cash App
Keeping track of your payments on Cash App is pretty simple, and you can view your transaction history in the following way.
Open Cash App.
Tap the "Activity" tab at the bottom of the app's Home screen.
Scroll down to view your payments.
Tap on any payment to view its details.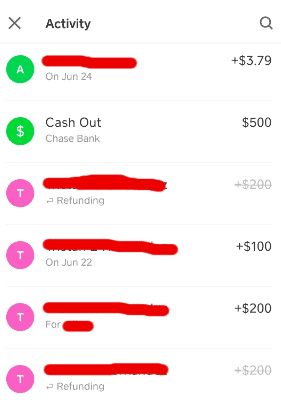 Downloading the Transaction History on Cash App
If you want to keep a detailed history of all your transactions for future use, you can download the payment log using these steps.
On your computer, open any browser of your choice.
Go to the Cash App website and log in with your credentials.
Navigate to "Activity" > "Statement".
Click the "Export CSV" button.
Choose the path you want to save the file to.
Click "Save".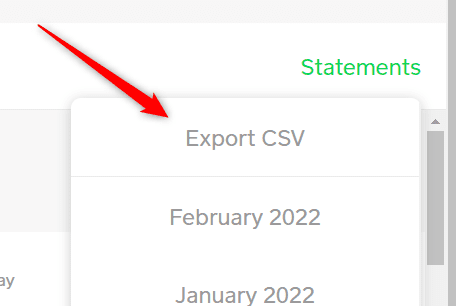 Your CSV will be available in your selected path. Please note that it is not possible to download the transaction history from your mobile app, though you can still view it.
Deleting Cash App History
It is impossible to delete Cash App history for security reasons; however, you need to disable your account in the following way.
Open Cash App.
Tap the profile icon at the top of the app's Home screen.
Scroll and select "Support".
Tap the "Something Else" option at the bottom of the list.
Navigate to "Account Settings" > "Close My Cash App Account".
Tap "Confirm" to permanently delete your account and history.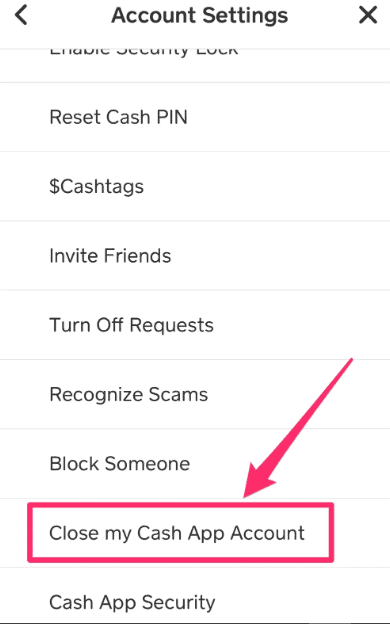 Make sure to cash out before you permanently delete your account.
Cashing Out on Cash App
If you have decided to permanently disable your Cash App account, transfer your funds back to your bank account with these steps.
Open Cash App.
Tap the "Money" tab at the bottom of the app's Home screen.
Tap "Cash Out".
Type the amount you want to send to your account.
Select "Standard" or "Instant" transfer.
Authorize the action with your PIN or fingerprint.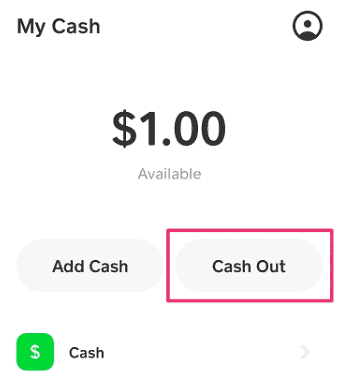 If you selected "Standard" transfer mode, your amount would take around 3 to 5 days to be sent to your account without any charges. However, with the "Instant" transfer, the amount will be reflected instantly for a charge of 1.5%.
Summary
In this article, we've discussed what "Expired" means on Cash App. We have also discussed checking if your payment has been received and why it's showing pending status. 
Additionally, we explored ways to check, download, and delete Cash App transaction history and cash out after closing the account. 
Hopefully, with the help of this article, all your questions about Cash App expired transactions have been answered.