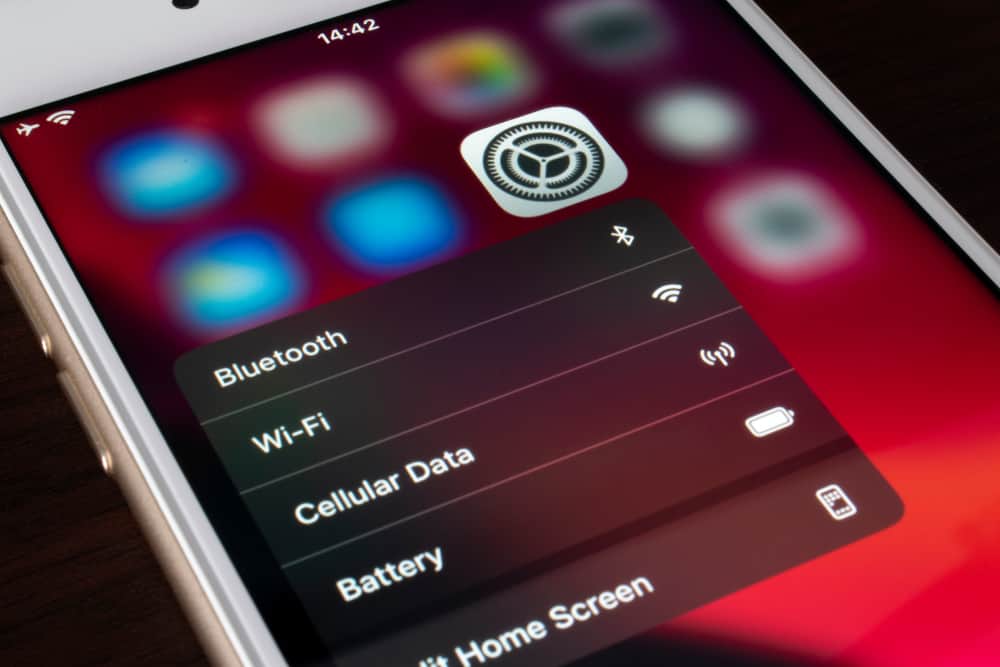 Data roaming happens when your iPhone automatically disconnects from your current carrier network and uses another carrier. This is done to ensure you can continue using data and receiving calls. Data roaming is usually an issue when traveling abroad and isn't something you need to worry about when traveling locally. 
Roaming refers to when your iPhone gets disconnected from your network provider and starts using a different carrier. Because of roaming, you're in a position to send texts, use wireless data, and make calls despite being disconnected from your carrier network. However, you'll be charged additional charges for enjoying this privilege. 
If you want to learn more about what roaming on your iPhone means, look no further. Below in this guide is a look at everything you need to know about roaming to ensure you don't incur extra charges without knowing. Let's get started. 
What's Roaming on iPhone?
Roaming happens when your iPhone connects to a different network besides that owned by your wireless carrier. Because of this, it allows you to continue receiving text messages, calls, and data. This is often an issue that happens when you're abroad. As a result, you pay extra charges for using these other wireless carriers. 
Usually, most smartphones are set to start roaming automatically. Because of this, most people realize when it's too late that they've been racking up roaming charges when they're given a shocking charge after a trip out of town. 
With this in mind, you need to be exceptionally cautious after traveling abroad. Using a small amount of data might cost you about $20 per MB in some instances. Therefore, you might accumulate hundreds or thousands in cellphone charges despite light data usage. 
You should protect yourself from getting charged exorbitant prices by switching off data roaming. The roaming cost usually varies depending on your cellular service provider, but on average, the prices range between: 
$2 to $5 per MB of data. 
$0.10 cents for every text message. 
$0.25 for every minute you talk on your iPhone. 
To ensure you don't incur the costs of international traveling, here are the steps to follow to switch off data roaming on your iPhone to avoid incurring these international charges: 
Click on the "Settings" app on your iPhone. 
Tap "Cellular". 
In the Cellular menu, click on "Cellular Data" to toggle it off, which is recommended for international traveling. 
But for domestic data roaming, here are the steps to follow to prevent incurring roaming charges.:
Click on "Cellular Data Options". 
Tap on "Data Roaming" to switch it off. 
Summary 
Whenever you're far from home where your local carrier network isn't available, the weak signal will cause your iPhone will switch to another service provider. When this happens, your iPhone will charge you extra charges when using a different cellular provider. 
If you wanted more insights on everything relating to data roaming on your iPhone, this exhaustive blog post has defined everything you need to know. With this in mind, you can better prepare yourself when going for a trip somewhere your carrier isn't available or abroad. 
Frequent Asked Questions
How can you avoid roaming charges?
There are specific tips you should follow to ensure your roaming charges don't use up a lot o your money, and these include:
1) Consider Buying Local SIM 
The best way to prevent spending a lot of money on roaming is to buy a local SIM. This way, you'll be paying for your text messages and calls as you go on credit. But for you to use a local SIM, make sure your smartphone is unlocked.     
2) Use Free Wi-Fi  
Another way to avoid roaming charges is to switch on Wi-Fi to connect to the closest network around. By connecting to a Wi-Fi network, you'll be certain you remain in control of your iPhone network usage. But before joining a particular network, you'll need to enter its password.
Some of the areas you can access the Wi-Fi network include cafes, hotels, and airports, to name a few.     
3) Look Whether Your Network Provides You With Roaming Add-On
Today, many carriers give you the option to spend a little extra money and provide you with an add-on that gives you an allowance on minutes, texts, and data when overseas. After paying this add-on fee, you won't be charged anything extra than what you've already spent on the add-on. 
How Can You Tell if You're Roaming on Your iPhone?   
You can use certain techniques that can help you determine whether you're roaming on your iPhone to prevent extra charges. These things you need include;  
1) Set A Roaming Indicator 
Data roaming is usually turned off by default on your iPhone. When you're using your iPhone overseas for the first time, you'll get a prompt to switch on data roaming. By doing this, the network on your screen's left corner will show the name of the local network rather than that of the normal phone network. 
Thanks to the roaming indicator, you avoid being caught off-guard by the expensive roaming charges. 
2) Monitor Statistics
You want to have a clear idea of how much data your iPhone uses. This is why you must monitor the statistics, but you should start by first resetting the statistics you can find in the General settings in Usage. Here, you'll see your iPhone's entire history, but you can reset it to zero by clicking the Reset Statistics button. 
After doing this, you'll be able to monitor your data usage better, thus reducing being caught off-guard by data roaming.