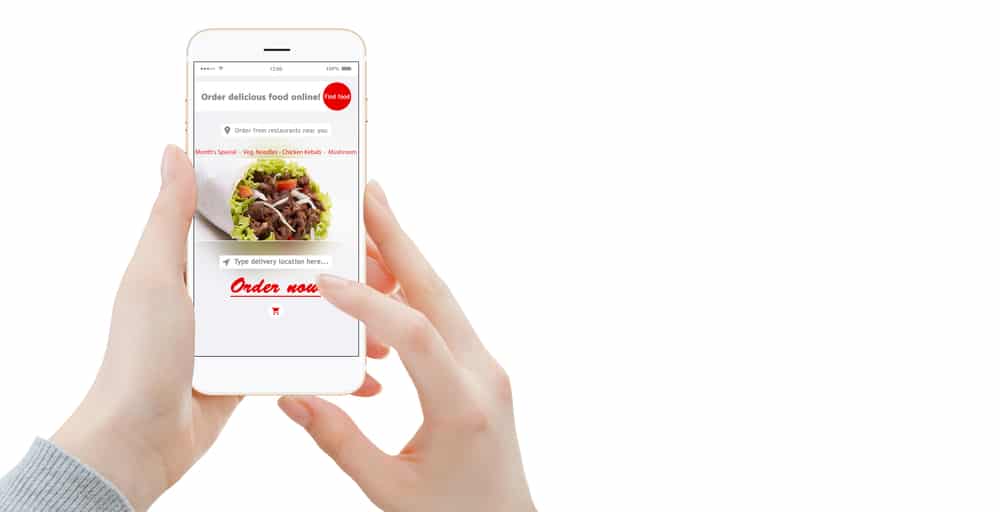 For most people, ordering food online is a routine task. However, using a food delivery service makes the whole process pretty easier. To make things more convenient for consumers, many food delivery services allow people to pay for food through several payment channels, including prepaid cards. But which food delivery app accepts prepaid cards?
Generally, several food delivery apps accept payment with prepaid cards. Some of the common food delivery apps you could pay for their services with a prepaid card includes DoorDash, EatStreet, Seamless, Delivery.com, UberEats, GrubHub, Instacart, and so on. 
However, it is worth noting that not all food delivery services accept prepaid cards for payment. For example, Amazon Fresh, a popularly used food delivery service, does not accept prepaid cards as a payment method.
To enlighten you more, we have come up with this article to discuss some popular food delivery apps that accept prepaid cards as a payment method.
Popular Food Delivery Apps That Accept Prepaid Cards
Using a prepaid card to pay for things, including the food you order online, is convenient and secure. Unfortunately, not every restaurant accepts prepaid cards as a payment method.
If you are interested in ordering your next meal online and want to use your prepaid card to pay for the service, below are listed some of the most popular food delivery apps you can use.
When it comes to ordering food online, DoorDash is a major food delivery service provider in the U.S. They are available in major cities in the U.S., including New York, Los Angeles, Houston, Chicago, etc. The DoorDash app is available on both Android and iOS and serves several cuisines, including Asian, Italian, Indian, Pizza, Sushi, Vegan, and Seafood, amongst others, to mention a few.
When you order from DoorDash, you can pay for the delivery via cash and credit or debit cards. You could even use DoorDash gift cards to pay for your food delivery, provided your order meets the minimum of $7.00 or above.
Another app that comes to mind when you want to use prepaid cards to pay for the food you ordered online is GrubHub. While several things stand out about this platform, one particular thing is that it offers a very flexible payment option.
Unlike some platforms, if the restaurant you are ordering from on GrubHub accepts prepaid cards, you can make payments for the order in prepaid. But note that while GrubHub accepts prepaid cards, they don't accept prepaid debit cards that are not ACH compatible. So, if you decide to use a prepaid debit card and it doesn't work, you can always pay with cash.
If you are familiar with Uber's popular ridesharing service, you must have heard about Uber Eats. Uber Eats is a branch of Uber, but this division offers a food delivery service. And unlike many food delivery services, Uber Eats accepts prepaid gift cards, debit cards, and visa prepaid gift cards.
With Uber Eats, you can pay for the services through various payment methods. It's also worth noting that apart from delivering your food, Uber Eats can also deliver groceries to your location, and you can pay with prepaid cards.
Delivery.com is another excellent delivery service that goes beyond the menu to see its customers happy. With this delivery service, you can get your groceries, wine, and even laundry done and delivered to your house, all from the convenience of the app available on Android and iOS. And unlike some delivery service providers, Delivery.com does not charge a fee for using its service; instead, it makes its money by taking a small percentage of your pre-trip subtotal.
Like most food delivery apps, ChowNow offers its users a digital tool from restaurant websites. ChowNow's dual approach enables them to reach more customers directly to place orders from different restaurants in their location. While using the app, a few search options help you find the right cuisine or restaurants within your city.
Furthermore, the ChowNow app is user-friendly and allows users to make payments for items with prepaid cards. There is no fixed price when using ChowNow, as the cost depends on the restaurant's price and how far it is from you. So, it is always advisable to watch out for the overall price before finalizing your order.
Unlike other food delivery services on this list, Postmates is a little different. Firstly with Postmates, you can order food from well over 6,000,000 restaurants, giving you more options in terms of food choices.
The Postmates app is available on Android and iOS, and you can use their delivery service to pick up just about anything from anywhere and deliver it to your doorstep. What is more interesting about this platform is that they are available in over 4200 cities throughout all 50 states in the U.S., including Washington D.C. But note that you could subscribe to an unlimited Postmate service for only $10 a month or opt to pay per trip.
If you are looking for a delivery app that could help you get all your shopping orders online and have them delivered to your location, then Instacart might be what you need. With this app, you can get anything from the store or restaurant, as the case may be, and have it delivered to your doorstep. A feature that stands out about this app is that deliveries are often very fast, sometimes taking only about an hour.
Some delivery services accept prepaid card payments; however, not all prepaid cards are allowed.
Conclusion
As you can see from this guide, for the most part, you can order food and other essentials in your home with a food delivery service. However, it is worth noting that not all types of prepaid cards are accepted. For example, a prepaid Starbucks card will not be accepted in all restaurants except the specific restaurant. And if you notice, most food delivery services don't encourage cash payment due to security issues.