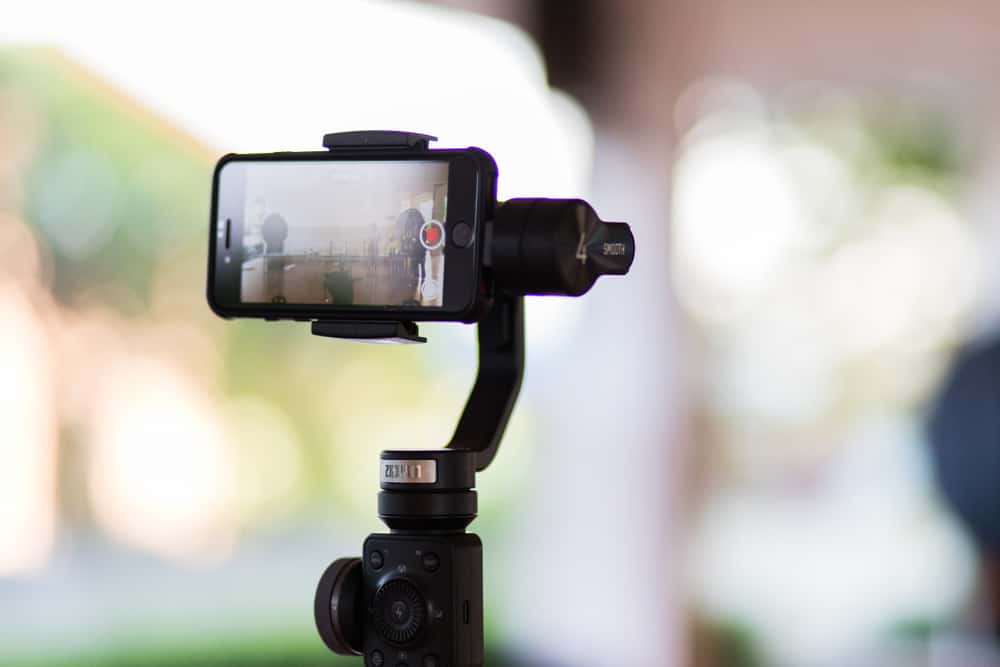 It can be very annoying when you tap a video to play on your iPhone but instead see a message that says, "File format is not supported". The video won't play because it's in a format that's not compatible with Apple's iOS. So, what formats are iPhone videos?
Your iPhone's built-in apps – like Files and Photos – will only play videos in MP4, M4V, 3GP, and MOV formats. MOV (H.264) and HEVC (H.265) are default recording video formats. Your iPhone won't play other video formats – like FLV, MKV, AVI, etc. 
Below, we discuss iPhone video formats and how to deal with unsupported or corrupted video files.
What Formats Are iPhone Videos?
iOS has had several versions, from iOS 1.0 to 16.0. You can now use your iPhone to take high-quality videos or watch various sources. Unfortunately, some video formats still cause compatibility issues with the operating system.
iPhone supports most video codecs and video container formats. The supported video codec formats include H.264, H.265, M-JPEG, and MPEG-4. Your iPhone won't support VP9.
On the flip side, the video container formats supported on iPhone are MP4, MOV, 3GP, and M4V. Other video formats in this category – including WMV, AVI, and MKV – won't play on iPhone. 
How To Change Video Formats on iPhone
Your iPhone records videos in H.264 (codec) format by default. However, newer versions (iOS 11 and later) can also capture videos in HEVC format (H.265) if you select the "High Efficiency" setting.
If you enjoy taking videos with your iPhone, you should learn to change the camera settings to capture the best quality video. Here's how to change the video format on your iPhone.
Go to Settings.
Select "Camera" > "Formats".
Choose between "Most Compatible" and "High Efficiency". "Most Compatible" will record in MP4 and JPEG formats.
If your iPhone is set to iOS 11 or later, your format is automatically set at "High Efficiency".
You can also change the frame rate. These are the steps.
Open the Settings.
Select "Camera" > "Record Video".
Browse through the list of video formats and frame rates and choose the format your iPhone supports. 
Conclusion
Many video formats are available, but some aren't compatible with iOS, hindering them from playing on your phone. We've explained above that the video formats supported on your iPhone are H.264, H.265, M-JPEG, and MPEG-4. Other formats include MP4, MOV, 3GP, and M4V. The rest of the video formats won't play on the device. 
We've also mentioned that there are many apps you can install on your iPhone to play any unsupported video format you may be having. Some of these apps include VLC and can play almost any video format.
Frequently Asked Questions
How can I fix the unsupported video format issue?
Convert your videos to MP4 for maximum compatibility with iOS. When recording videos with your iPhone, ensure you do so in MP4 (H.264) format ("Most Compatible"). 
You can install a suitable iPhone video converter to convert the unsupported video into a supported format (MP4). FlexClip is one of the most recommended video converter apps for iPhone. The app is web-based, so you don't need to download anything. 
How can I deal with a corrupted video file?
You can install many third-party apps to repair the file, like VLC Media Player. This app is cleverly designed to repair minor damages.
If the damage in your file is severe, you might need a more sophisticated video repair tool. You can try Documents or other advanced paid software.