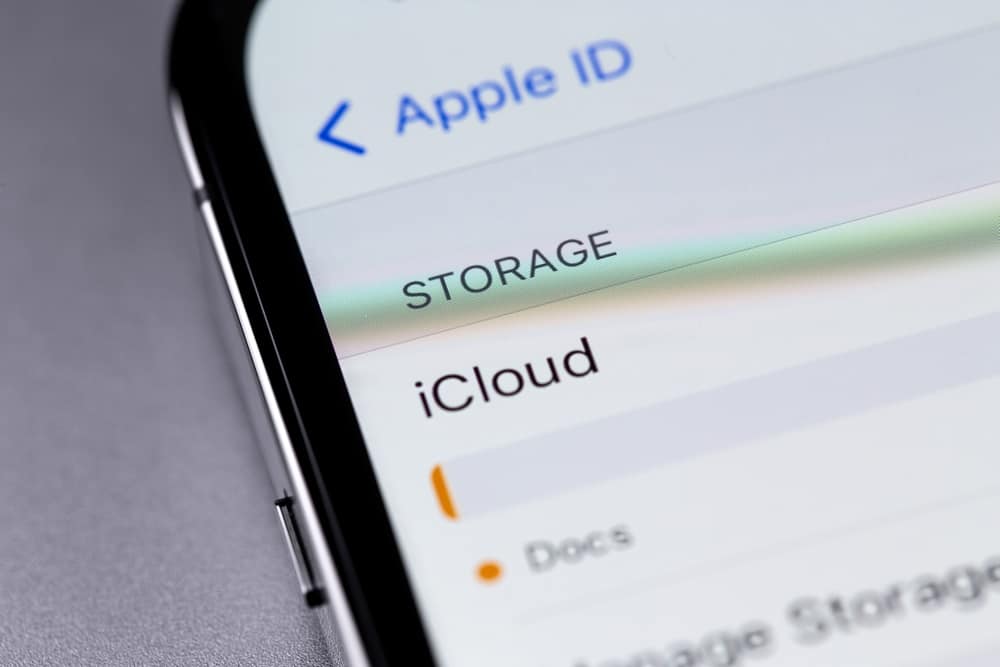 A very significant role is played by iCloud on iPhones. It is an essential backup and syncs your photos, notes, reminders, etc. It helps you secure access to all your documents on your iPad, iPhone, iPod touch, Windows, Mac, and PC. Once you sign in to iCloud, it gives you access to the iCloud Drive. It is possible to deactivate this feature, but what will happen if you decide to turn off the iCloud Drive on your iPhone?
Turning off your iCloud Drive stops your data, like photos, calendars, messages, etc., from automatically syncing, and your cloud storage is conserved on your iPhone. 
You can disable some unwanted features to conserve memory storage and preserve your privacy on iCloud. In this article, you will know what might happen to your iPhone if you turn off the iCloud Drive. 
What Happens When You Turn Off the iCloud Drive?
You can control how your iCloud works on your iPhone and deactivate it if you don't need it. But it has some positive and negative implications when done. Here are some of the implications of deleting your iCloud Drive.
Stops Your Data From Syncing Automatically
iCloud automatically syncs your data from many apps between devices (like photos, calendars, messages, reminders, etc.). If you need to separate the activity of a certain app from the rest of your devices, you must make the app stop using iCloud.
iCloud Storage Is Conserved
5 GB of free cloud-storage data is offered by iCloud for every device. This can easily be used up. If you have a lot of devices connected to the same Apple ID, storage plans for iCloud don't last long. If the most storage-intensive features on iCloud, like iCloud Drive and iCloud photos, can be turned off, it will help conserve storage.
Why Do You Need To Completely Turn Off iCloud?
There are a lot of advantages iCloud has, but it's required of you to sometimes turn it off completely on your iPhone. A few situations may require you to turn it off. 
When You Decide To Sell Your Device
It's okay if you turn off your iCloud completely when you plan to sell your iPhone. The features called Activation Lock and Find My are both automatically deactivated after you turn off iCloud. But remember to factory reset your device to wipe all your locally stored data from the internal storage. 
To Preserve Your Privacy
Apple is known to take a solid stance on privacy by encrypting contents in iCloud. But if you feel like preventing any compromise, you can deactivate iCloud. But this should not warrant the deactivation of the Find My feature because it has anti-theft features that can be indispensable. 
Turning off iCloud won't delete data that you've already stored in it. You must manage that separately.
How To Turn Off iCloud or Its Features on Your iPhone
You can easily turn off iCloud features individually on your iPhone by opening the Settings app and selecting your ID. Then, click "iCloud" and turn off the switches beside the feature you want to disable.
Suppose you want to completely turn off iCloud, open Settings, and click on your Apple ID. Scroll down, click on "Sign out", and input the credentials of your Apple ID to deactivate Find My. Confirm "Sign out" again before signing out. 
Conclusion
When your iCloud is turned off, the app will not connect, so the data you wanted to upload will still be on your iPhone. But if it's turned on, the information on your iPhone is automatically synced and stored on iCloud. Data is no more automatically synced once you turn off your iCloud Drive, and your storage is conserved. 
Frequently Asked Questions
What is the difference between iCloud Drive and iCloud?
They are not the same. On the surface, they are quite different. The iCloud Drive works as one drive and offers one service but falls under iCloud. iCloud is the main cloud storage used for Apple devices. 
How do I turn off iCloud and not lose my data? 
It's very simple if you follow this short step. Click on the Settings app and tap your name at the top of your screen. Turn off the toggles for all the apps you won't want to sync with iCloud. Choose whether you want the app data downloaded to your iPhone or not when prompted. 
Will my messages be deleted if I disable iCloud?
You can either turn off messages in iCloud for a device or turn them off for all your devices. If, for example, you turn off messages in your iCloud account on an iPad, iPhone, or iPod touch, a separate iCloud backup will include your message backup history.