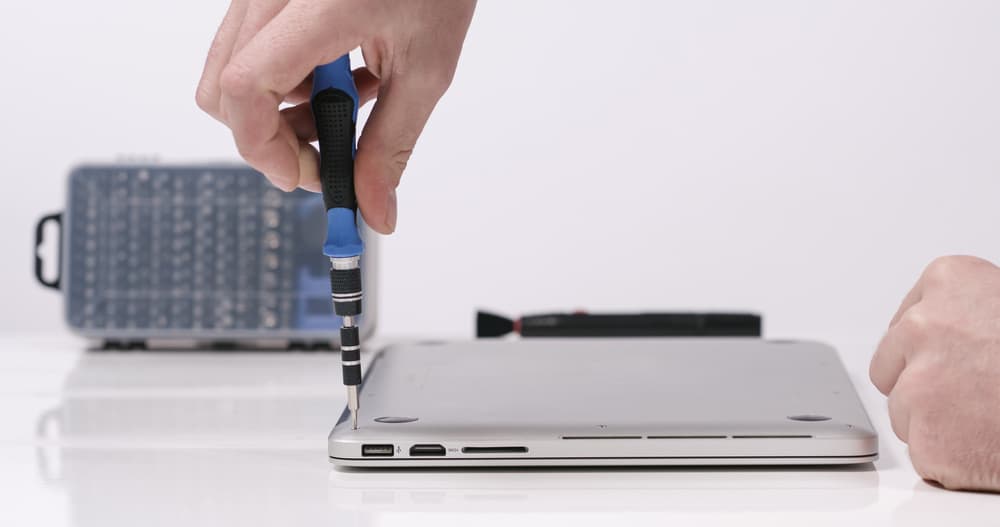 When you want to buy a laptop, you must chunk out a sizable amount of money, particularly if you want a top-of-the-line laptop. For many, this option is simply out of reach. A more logical option when you don't have a huge budget for a laptop is buying a refurbished one. But what is a refurbished laptop?
A refurbished or reconditioned laptop is a used laptop professionally restored by a manufacturer or a retailer to the closest it can get to new condition. A refurbished laptop typically sells at a significant discount compared to new laptops with similar specifications. 
So, before buying a brand new laptop, you might also want to consider a refurbished one. The market for refurbished items is extensive and isn't showing any signs of declination.
If you are thinking of buying a refurbished laptop, this article will guide you on how to go about it.
Refurbished Laptops and How To Buy One
When a laptop is refurbished, it can mean a few things. The laptops sold as refurbished are either used laptops from other users, a laptop that failed a manufacturer's quality test, or opened-box laptops. But one thing is sure; the laptop is not brand new—just that it is reconditioned to look new.
Irrespective of the laptop's condition, it is reconditioned before it gets to the refurbisher. So, you can be sure you wouldn't be getting a substandard laptop. When you want to buy a refurbished laptop, follow the steps below.
Step #1: Read the Reviews
Reading other users' reviews can help you avoid making a bad investment when you want to buy a refurbished laptop or anything online. Reading what others are saying about a refurbished laptop they purchased from a retailer will give you an idea of what to expect.
If you see more bad reviews than good ones, it means the refurbisher or that particular laptop you want to buy is associated with too many issues. We recommend you avoid such laptops so you don't end up buying a laptop that wouldn't serve you.
Step #2: Check the Warranty
Most refurbished laptops have a 30-day seller or manufacturer warranty, limited warranty, and so on. When buying a refurbished laptop, look for one with a warranty.
Refurbished laptops with a warranty tell you that the manufacturer or retailer is confident in the quality and condition of the laptop. Moreover, the warranty protects you, so you don't lose your money if the laptop's state does not meet the description.
Step #3: Check the Grade
Another thing you should do when you want to buy a refurbished laptop is to check its grade. The grades of refurbished laptops tell you the condition and type of damage or wear and tear to expect.
Most manufacturers and resellers grade laptops as grades A, B, and C. A grade A refurbished laptop is much closer to a new laptop than a grade C; however, a grade A refurbished laptop is also more expensive.
Step #4: Calculate How Big the Discount Is
While refurbished laptops are cheaper than new laptops, it is always a good idea to make a price comparison before buying them. If the price difference between the specific laptop when new and when refurbished isn't much, it is better to buy the new version.
By buying a new one, you are assured of the quality since the laptop has never been opened or used, and you will also get better warranty coverage.
Step #5: Check the Laptop's Release Year
Aside from checking the specifications of a refurbished laptop before buying it, you should also check the year it was released. Many old laptops have been refurbished in the market.
While the refurbished laptop may come with several fascinating features, the year the manufacturer releases the laptop can severely affect the performance. So, don't buy an old model if you need a high-demanding laptop.
Step #6: Make the Purchase
Finally, after inspecting the following things about the laptop, and everything seems to check out, you can go ahead and make the purchase. There are several online platforms where you can buy a refurbished laptop.
When making the purchase, ensure you do so from a reputable and legit seller. Platforms like Laptops Directs and Amazon are good places to search for a refurbished laptop. You can even buy from eBay, but ensure you buy from eBay Certified Refurbished retailers.
You will likely need to change the battery if you buy a refurbished laptop.
Conclusion
Contrary to many concerns buying a refurbished laptop will serve you for years. And when you even get a high-end refurbished laptop, it can outperform some new laptops. So, feel free to buy a refurbished laptop, but ensure you exercise caution.