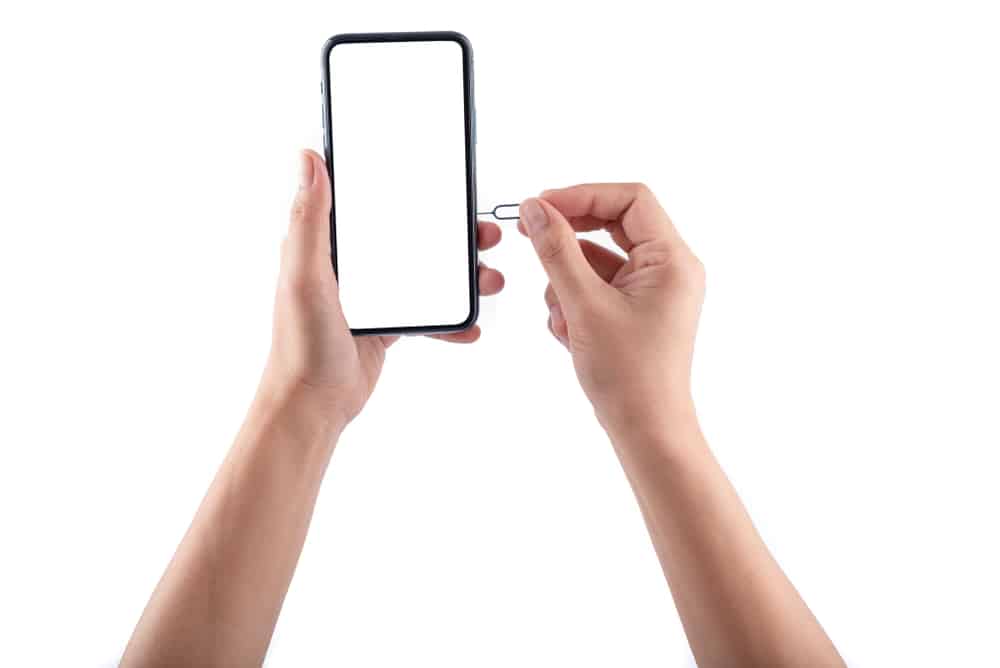 Mobile phones are used for communication purposes. You need a SIM card – a small chip used to connect the phone to the mobile network.
iPhones are not different than others, and they now even offer e-SIMs. Today, we will discuss what a SIM pin is on iPhone and why you should enable it. 
The SIM pin on iPhone is a feature that can protect your SIM from getting used by someone else. You can access this feature directly from the settings, and it will take you only a few minutes to enable it. Once allowed, your SIM will be protected by a four-digit code. 
How To Enable SIM Pin on iPhone 
Enabling the SIM pin on iPhone is crucial as it can save you from trouble. Thankfully, the process isn't complicated, and it will take you only a few minutes to do it. We will explain the entire process step by step so that you can quickly set it up.
Open your iPhone. Ensure the SIM card is in the SIM tray.
Go to your iPhone's Settings.
Tap on "Cellular" > "SIM pin". iPad users can access the SIM pin option by going to the Settings > "Mobile Data".
Enter the default SIM pin. If you don't remember it, try looking for it on the documents that came with your SIM card when you first purchased it. If you can't find it on them, contact your network's customer service support immediately. 
Change the default pin by entering four digits, then tap "Save". 
Your SIM pin is now activated on your iPhone, and you will never have to worry about it falling into the wrong hands again. However, ensure that you don't set up a simple pin that anyone can guess easily, such as "1234" or "0000".
What Can Happen If You Misplace Your SIM Card? 
SIM cards always stay inside your iPhone, and there is no way for them to get out unless you take them out yourself by ejecting the SIM tray. The chances for your SIM to get lost are none as long as it is inside your phone.
However, there can be times when you need to take out your SIM for some reason. For instance, you might need to sell your iPhone to someone else, and you can't do that without taking out your SIM card. You might also have multiple SIMs that you keep on swapping. 
In any case, there can be times when you end up misplacing your SIM card. You might place it somewhere and later forget where exactly you put it. If you were carrying it around in your wallet or pocket, you could've accidentally dropped it.
Either way, if the SIM gets into someone else's hands, they can use it for some wrong purposes. 
For instance, they might start making calls or sending text messages on your behalf. Your friends might receive a text message from your number in which the person might ask them for money. People can also use your SIM cards for terrorist activities or SIM frauds. Therefore, you must always keep it somewhere safe.
Since there will always be some chances of you misplacing or losing your SIM card after it has been taken out of the iPhone, you can enable the SIM pin to protect it from falling into the wrong hands. If someone tries to use the SIM after the SIM pin has been activated, they must enter the four-digit code you set. In other words, no one will be able to access your SIM except for you. 
What To Do If You Forgot Your SIM Pin 
Suppose you forgot your SIM pin. In that case, don't panic, as there are ways to recover it. However, no matter what happens, don't try to guess the SIM pin, as you might enter the wrong one. If you enter an incorrect SIM pin multiple times, your SIM card will lock.
Contact your network provider immediately if you can't remember your SIM pin. You can call them for assistance, and they will help you recover your SIM pin after verifying that you are the SIM card owner.
However, if you cannot recover it after trying everything, you will need to get a new SIM card. 
Conclusion 
If you haven't yet, enable your SIM pin as soon as possible. Rush to your Settings and do yourself a favor by setting up a SIM pin.