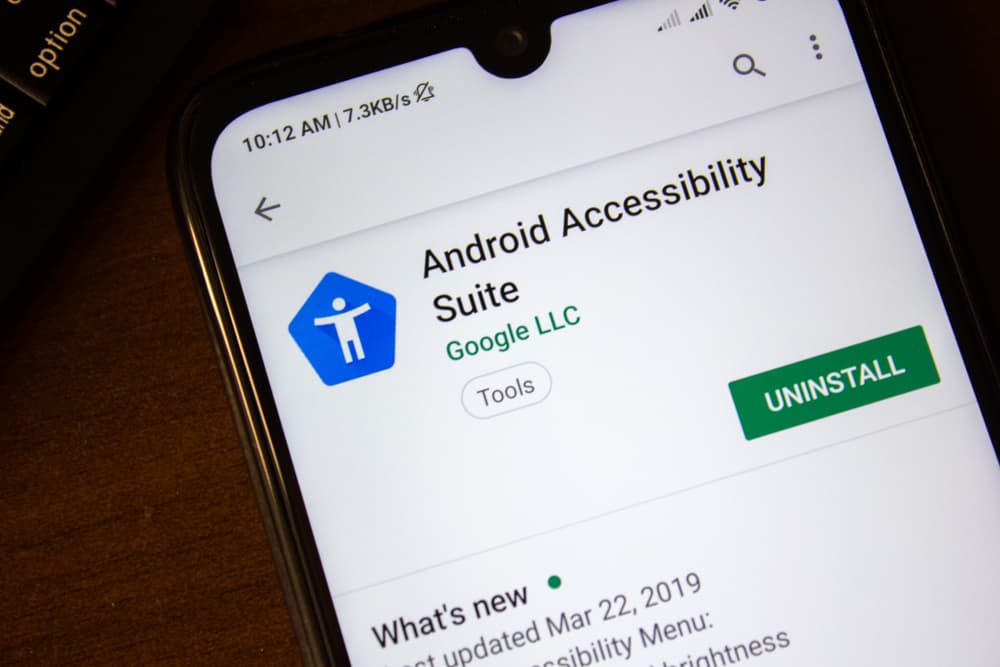 Android includes creativity and technology for people with visual, hearing, or other disabilities to make the most out of their smartphones and thrive in educational, technological, and economic spheres through easy-to-access features. Therefore, one must know what Android Accessibility Suite is and its features.
Android Accessibility Suite is a collection of applications with different features, including Accessibility Menu, Switch Access, Select to Speak, TalkBack Screen Reader, and Your Phone Companion, to perform various tasks for people suffering from various disabilities. 
Android has made this possible to include more than 10 billion disabled people in the world to accomplish in different fields using AI accessibilities designed by Google.
This article will elaborate on activating the Android Accessibility Suite Features and the tools you can use to complete different tasks on your device.  
Activating Accessibility Menu
If your Android phone has a built-in Android accessibility suite, you can activate it in the following way:
Open the "Settings" on your Android device.
Choose the "Accessibility" option and scroll down to find the "Interaction Control" section.
Now, select the "Accessibility Menu" option and turn the toggle "On."

After enabling the Accessibility Menu on your Android device, you will be able to see its icon at the bottom of your navigation bar.
Features of Android Accessibility Suite
The apps in the Android Accessibility Suite have different features to help disabled people perform various tasks.
With the help of these features, you can easily control your smartphone for reading, browsing, opening applications, etc.
Android Accessibility Menu can be used to lock/unlock the android phone, adjust the brightness and volume, take screenshots, and access the Google Assistant menu.
Following are the apps listed below that you can use to avail Android Accessibility Suite Components.
Switch Access
Switch Access is a convenient way for users with mobility issues that enables them to use any switch, either keyboard or controller, to navigate their Android phones or tablets.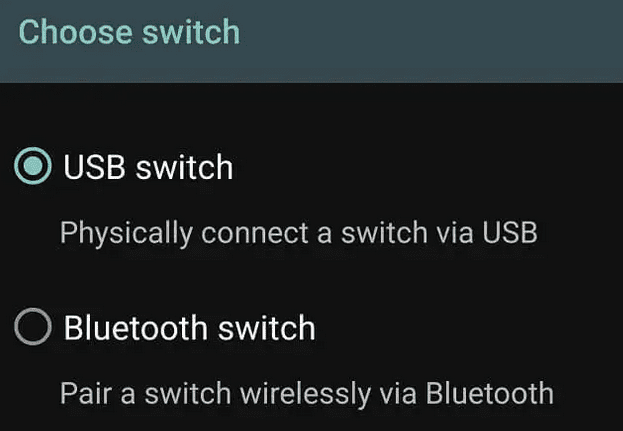 Below are the steps to set up Switch Access on Android.
Connect any switch such as USB or Bluetooth to your Android device.
Go to Settings > Accessibility > Switch Access and select "Switch Access Settings."
Tap the "Auto Scan" option and enable it; adjust the "Scanning Rate" afterward.
Select the switch you want to use as your "Next" switch on the prompt.
Finally, save your settings on the following prompt.
Select to Speak
Google has integrated the Select to Speak feature to enable you to read aloud any text, email, and messages with the help of built-in Screen Reader Technology.
Use the following instructions to activate this feature on your Android device.
Go to the Settings > Accessibility > Select to Speak.
Enable the "Select to Speak" option.

A shortcut will be created for the "Select to Speak" option on your Android device.
Download the "Select to Speak" feature from the Google Play store if you are unable to find it on your device.
TalkBack Screen Reader
You can use the TalkBack Screen Reader to connect with your Android Smartphone via touch and speech. People with challenged visual abilities can also use gestures to navigate their phones.
To enable the TalkBack Screen Reader on your device, follow the method given below.
Open the "Settings" of your Smartphone.
Select "Accessibility" and click on the "TalkBack" option.
Choose "Ok" to turn on the "TalkBack Screen Reader."

Double-tap the screen instead of a single tapping to activate the TalkBack Screen Reader.
Your Phone Companion
Activate the Phone Companion if you want access to the Screen Reading Tool on a PC. Using this feature, you can navigate all applications on your phone through your PC. To do so:
First, download and install the "Your Phone Companion" app from Google Play on your Android.
Next, go to Settings > Connections > Advanced Features and toggle "Link to Windows" on.
Now tap on "Add Computer" and scan the QR code with your phone on your PC.
Afterward, toggle the "Link to Windows" option to "On" and then select "Add Computer."
Visit Microsoft Store to search for Your Android phone and download it.
When your phone launches on your PC, select "Android" and "Continue."
Finally, use the QR code to scan your phone on your PC and link both devices.
Disabling Android Accessibility Suite
Do the following steps if you want to delete the Android Accessibility suite from your Android device.
First, tap on the "Settings" icon on your Android device, i.e., phone or tablet.
Next, navigate to App Manager > Android Accessibility Suite.
Finally, toggle the switch to the "Off" position to disable Android Accessibility Suite.
Summary
In this article about the Android Accessibility Suite, we've discussed the Android Accessibility tools and features that can be helpful for you if you have any disability. We've also discussed activating the Android Accessibility menu and features in detail.
Hopefully, you can now access all the features on your Android device and use them as an average person.