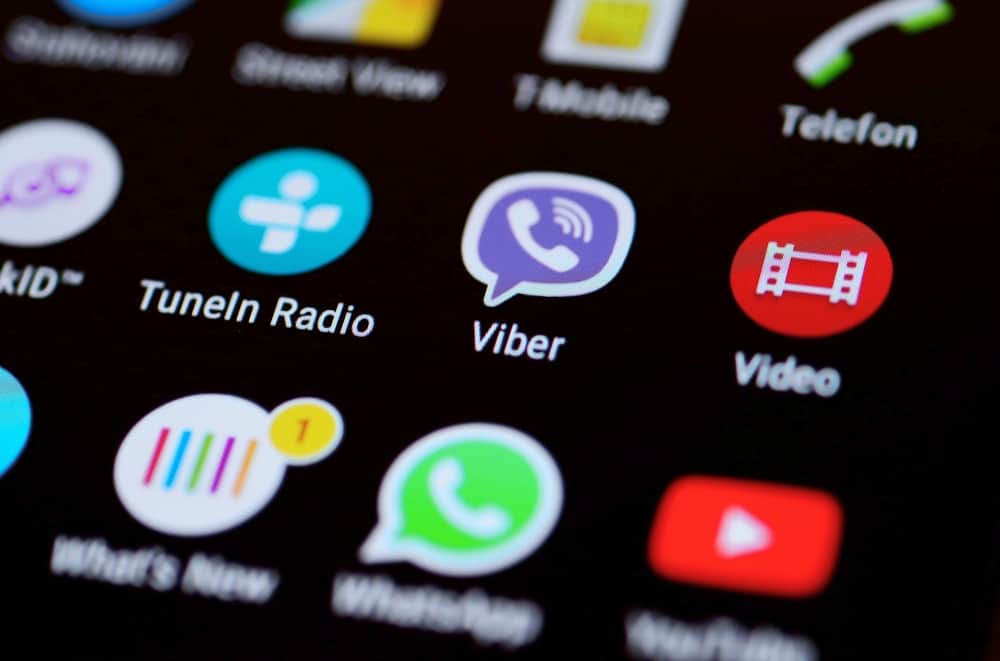 ANT radio service isn't what it sounds like to most people. After finding it on their phones, some people mistakenly think it's a radio streaming service. It has nothing to do with FM or AM radio. The ANT acronym stands for Advanced and Adaptive Network Technology. It's an ultra-low-power wireless protocol that helps transfer data between devices. 
It works nearly the same as Bluetooth, with a few technical differences. ANT radio service helps create personal area networks using devices that run 2.4 GHz radio frequency, the same frequency that Wi-Fi uses. For this reason, a new Android smartphone with Wi-Fi capabilities can also use ANT radio services. 
ANT radio service is an ultra-low-power wireless protocol that helps transfer data between ANT-compatible gadgets and Android. This technology is mainly used to communicate and transfer sports and fitness data to Android smartphones. 
So, what's the purpose of ANT radio on an Android phone, and how is it different from other wireless networks? Here's all you need to know. 
Can You Download ANT Plugins From Play Store?
Like Wi-Fi, Bluetooth, and NFC, most Android phones come with ANT plugins installed by the manufacturer. But some Android devices may not support this service because they lack the necessary hardware. So, installing ANT plugins on such devices wouldn't serve any purpose. 
That being the case, why does Play Store provide ANT plugins for download? These applications are for Android users who have a dongle that's ANT-enabled. This dongle contains the necessary hardware for your device to use the ANT radio service. 
Furthermore, the application you download from the Play Store is a driver, not an ordinary app. So, after downloading it, you may not see it among the other apps. 
Also, Android users don't have to update the application manually. The device manufacturer usually sends software updates to their Android devices frequently, and ANT plugins happen to be part of these updates. 
Is It Okay To Uninstall the ANT Radio Service App?
Some Android phones come pre-installed with the ANT service radio app. Some people try to uninstall it, thinking it might be spyware. Others don't like keeping apps they don't use on their phones. They might reason that the app will use resources like internal storage, CPU, and battery. 
That might be true with most apps. But the ANT radio app is a driver that takes less than 5 MB of the phone's storage. Furthermore, it's an ad hoc app that only runs when you use it. When you're not using ANT, it doesn't consume resources like battery and RAM. 
As mentioned earlier, the radio service uses ultra-low power. For this reason, the battery consumption is usually low even when the service runs. Also, tracking devices that use this technology can last over a year using coin cell batteries.
If your phone came with ANT radio service pre-installed, it might be impossible to uninstall it. You can try disabling it from the settings. But if you downloaded the app yourself, chances are you can uninstall it. If you uninstall it, nothing will happen to your phone. But you'll lose wireless communication through the ANT service. 
What's the Use of ANT Radio Service on Android?
The main applications of ANT radio service are in the fitness, sports, and health tracking systems. For instance, you can connect a heart rate monitor or a smartwatch to your Android phone. 
The connection process involves pairing the two devices. The pairing process may differ depending on the device manufacturer. So, it's best to read the manual first. 
After connection, the phone acts as a display and storage area for the collected data. But you need to install a fitness application to help organize data. 
Remember, not all tracking devices use ANT radio communication. But if you have a device from Garmin, it's likely to be using this technology. 
Conclusion 
If you find ANT radio service pre-installed on your Android phone, don't rush to uninstall it, thinking it is spyware. It's a legitimate app that allows your Android phone to communicate wirelessly with other devices. The main application of ANT radio service is in fitness and sports, enabling your phone to read data from your smartwatch, heart rate monitor, and other sensors. 
Frequently Asked Questions
What is ANT radio service?
ANT radio service is a pre-installed internal system app that allows users to connect ANT-compatible devices to apps on their phones.
Do I need the ANT radio service on my smartphone?
The ANT radio service is not necessary for your smartphone to run smoothly. However, if you're trying to connect tracking devices and other ANT-compatible gadgets, you must have ANT radio services enabled on your Android.
Can I disable the ANT radio service?
Some Android devices allow users to disable the ANT radio service if they're not using ANT-enabled devices. However, you cannot uninstall the ANT radio service because it is pre-installed into the Android firmware by your device manufacturer.