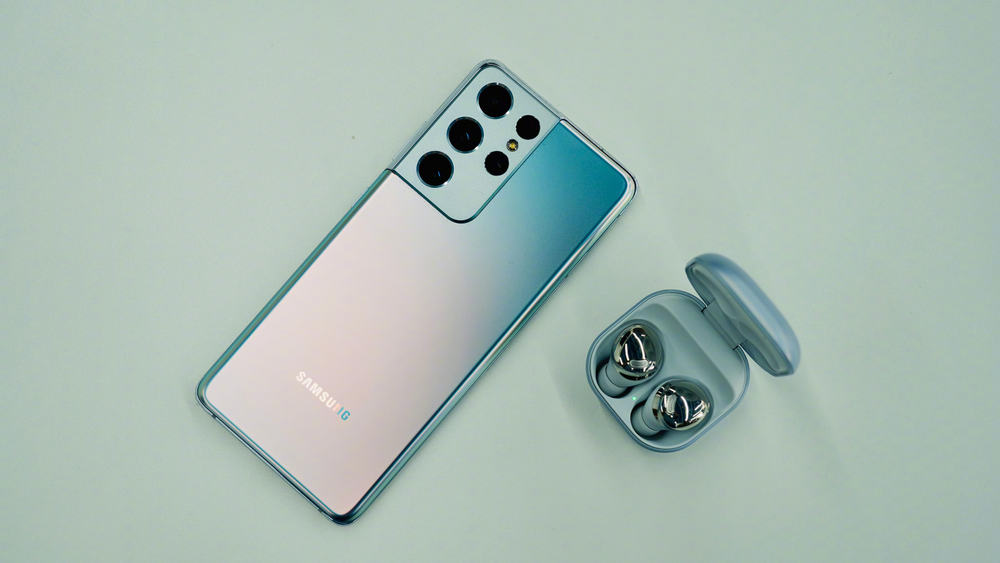 Have you stumbled upon the AR Doodle application on your phone? Or did you hear someone saying it and could not help but explore it? For your curious mind, we know just what facts to tell you about this exciting application.
AR Doodle app is an interactive way to record videos. You can paint doodles on somebody's face or even in space as you record a video. These doodles then follow as the camera moves around. It is an augmented reality application that lets you draw or paint in a 3D space.
Are you interested to know more? Keep reading to learn about the AR Doodle app, how to use it, where to find it, and the exciting features you can use via the AR Doodle application. Let's start right away!
Everything To Know About the AR Doodle App
The Augmented Reality Doodle app is a modern app that lets you draw in 3D. It is a fun way of adding emojis, furniture, objects, handwriting, and even paint doodles in both pictures and videos.
When you draw a doodle, it will stick to its original position but can keep up when the camera is in motion. For example, if you draw on a person's face, the doodle will follow as the person moves. If you drew a doodle in space, it will remain fixated on its position but pop up every time the camera shows that specific space.
The AR Doodle app is only compatible with a few Samsung phones: Galaxy S20, S20+, S20 Ultra, Z Flip, Note 10, and Note 10+. You can draw or paint doodles with your finger in these models. However, Note 10 and Note 10+ allow you to paint with the S pen.
You can create these doodles as you please. Whether you prefer drawing them before the video starts recording or after, you have the freedom to do so. The exciting part is that you can draw in real-time as well.
However, you will need the front camera to draw on someone's face. You can use the front or the rear camera for any other doodle.
How To Use the AR Doodle App
All you have to do is follow the steps below, and you are in for an exciting experience.
Open your phone.
Head to the Camera app.
Swipe through the functions until you find "More".
Click "AR Zone".
Tap "AR Doodle".
Click on the brush.
Start drawing, painting, or writing in the respective recognition areas.
Click on the record button to start a video.
Once you are done, press stop, and the video will be saved in the gallery.
If you wish to doodle while recording the video, follow these steps.
Open your phone and go to the Camera app.
Start recording a video by tapping on the record button.
Tap on the AR Doodle icon in the top-right corner.
Select "Face" to draw a doodle on someone's face or "Everywhere" for painting in space.
Start doodling.
With the AR Emoji Studio, you can design your character. In the "AR Emoji" tab, you can tap "Create My Emoji" to create your customized character.
More Features on AR Zone
Here is a list of things you can do on the AR Doodle app.
AR Emoji Stickers
If you want a bit of fun, you can replicate the emojis. Make your character have the same facial expressions and enjoy recording videos in style.
AR Emoji Camera
This feature lets you use your emoji during videos that look just like you! The feature is accessible through "My Emoji", and you can also use it to record videos or take pictures.
Deco Pic
You can also decorate a picture or a video using the stickers you make yourself.
Quick Measure
If your curiosity hits up, you can even measure the size and distance of various objects around you.
Conclusion
The AR Doodle app is a fun and interactive application that allows you to get a taste of augmented reality. It offers excellent features that you can use to explore your 3D space through various drawings or handwriting. We hope that we have cleared up everything on your end so you can easily experiment on the AR Doodle app.
Frequently Asked Questions
How do I use AR Emoji on Whatsapp?
You can find the AR emoji stickers in the sticker tab of any chat. Head there, and send any sticker you want to the recipient.
Can I delete the AR Doodle?
Yes, you can. But it will remain installed on your phone.
1. Open the application.
2. Go to the Settings in the top-right corner.
3. Toggle the "Add AR Zone to Apps Screen".